The following steps explain how to upload videos in the Panopto section of Canvas. You can also upload videos directly from the embedder.
1. Go to your Canvas course and click on Panopto. This will take you to your course folder. OR, you can go to panopto.emerson.edu, which will take you directly to My Folder.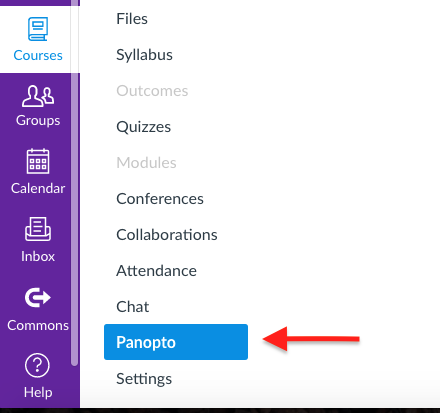 2. Click the title of the folder (in Canvas, it will be your course's name) to the right of the grey folder icon. You will be offered a dropdown menu of folders to which you have access. Click My Folder (or another folder if ITG has instructed you to do so). My Folder is your personal Panopto folder, and videos in it are private until you embed them in Canvas or share them.
NOTE: If you're teaching an online course, please upload to the folder ITG created for you. You can find it in the "Online Courses" folder. It will be called "[course #] - [last name]."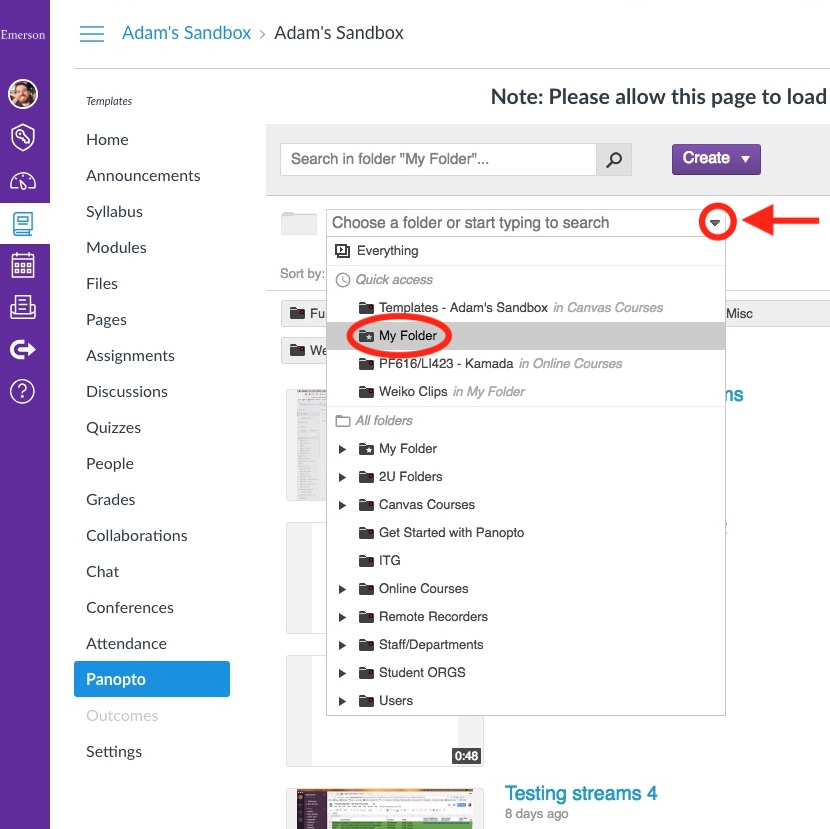 Next, click on the purple Create button and select "Upload media." You will then be prompted to upload a video. All videos uploaded to Panopto have to be compressed for streaming (H.264/MP4).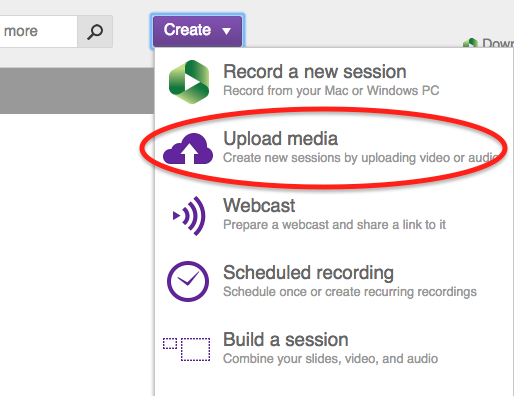 Your video is now uploaded to the folder you specified!
If you want to show it to your students, you can now embed the video in Canvas.
---
You can also upload videos directly from the embedder. First, click the green embed button above any rich text editor in Canvas. It looks like a recycling symbol: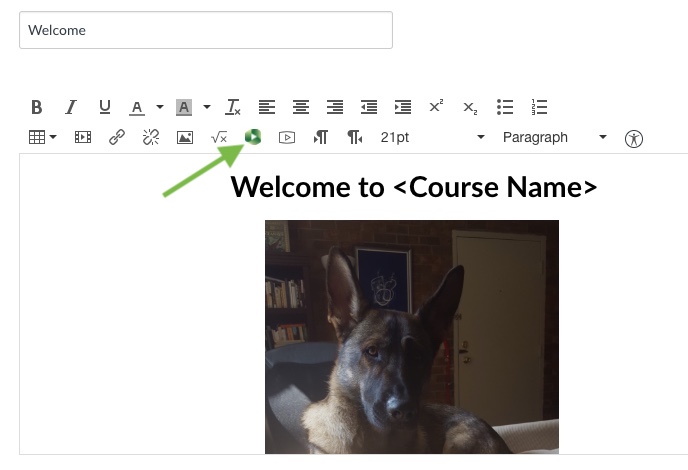 Then, in the window that appears, select My Folder from the dropdown menu. Click the Upload tab, then drag-and-drop your video into the window or click "Choose video or audio files" to browse your computer's files.

Click the purple Insert button at bottom right of the window, and the video will appear in the text editor. Save the page to finish. Your video is now uploaded and embedded!