NOTE: This guide assumes you've already uploaded a video to Panopto. If you haven't, please read this guide to uploading first.
Follow these steps to embed a Panopto video on a Canvas page, assignment, or discussion.
When you embed a Panopto video in Canvas using the Panopto-embed button (

) above any text editor, all members of that course can view the video!
This ONLY works if you embed using the button above the text editor; it will NOT work if you use the embed code found in a video's sharing settings.
1. In Canvas, navigate to the page, assignment, or discussion on which you wish to embed the video. Edit the page, and click the green Panopto button above the text box.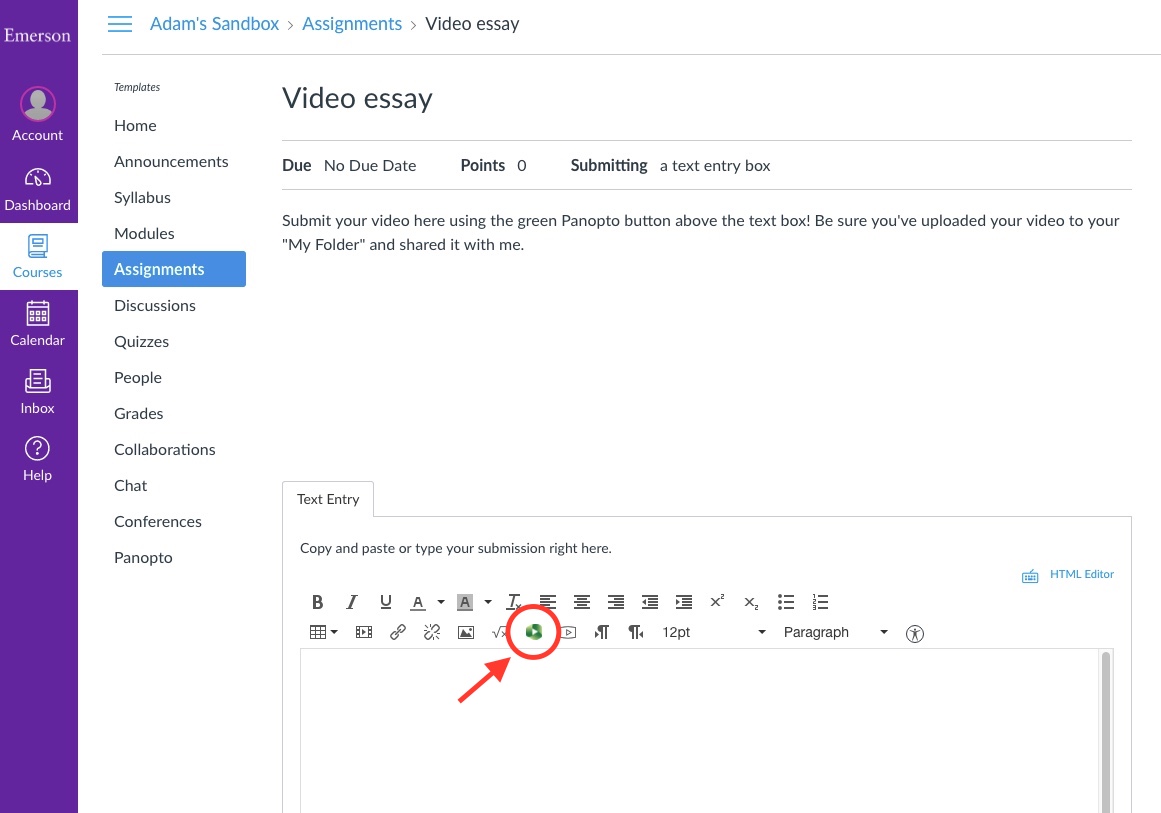 2. In the window that opens, select My Folder (or whatever folder you've uploaded to) from the folder dropdown menu.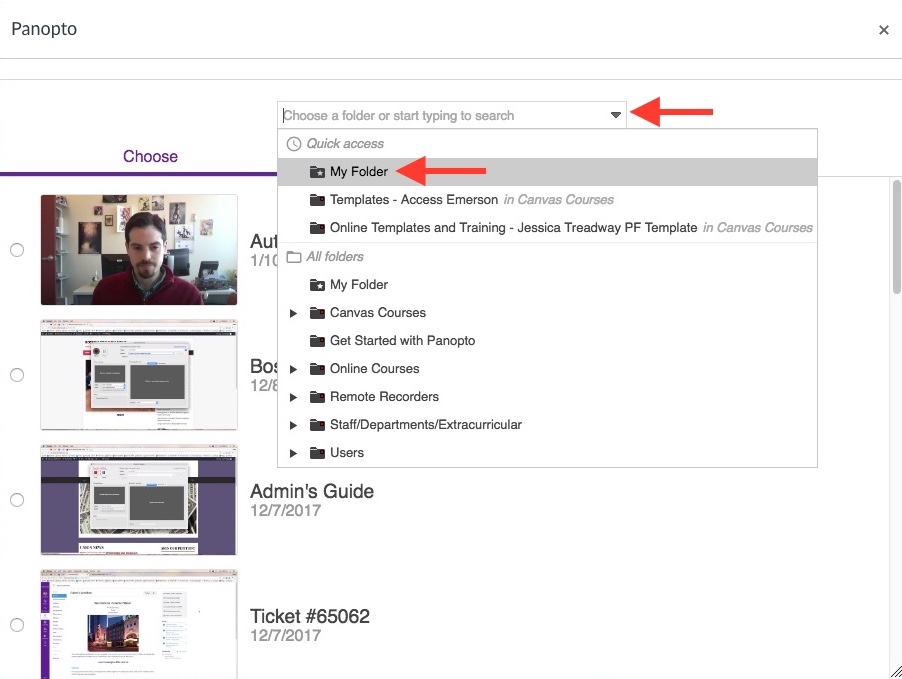 3. Select Choose, click the video you wish to embed, then click the purple Insert button at bottom right.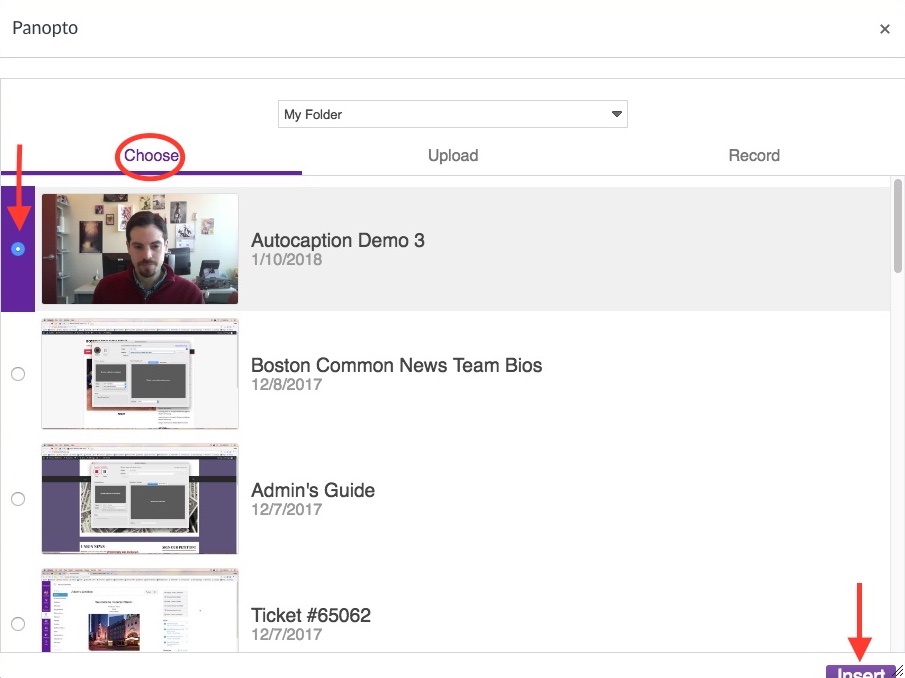 4. Your video will appear where your cursor was positioned inside the text editor. Save the Canvas page when you're done editing. 
Your embedded video should appear where you placed it on the page.