1.Go to your Canvas course and click on Panopto. That will create the user group for your course.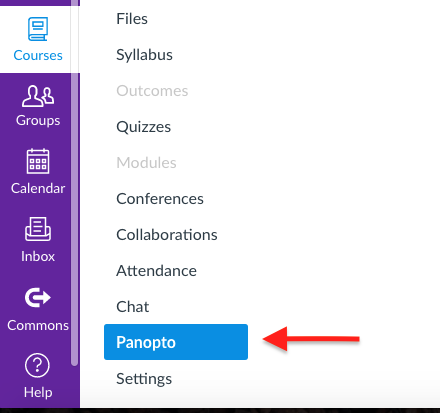 2.Go to panopto.emerson.edu and click on My Folder. Then, click on the Create button and select "Upload media". You will then be prompted to upload a video. All videos uploaded to Panopto have to be compressed for streaming (H.264/MP4)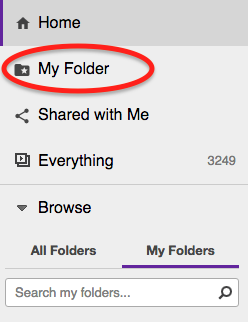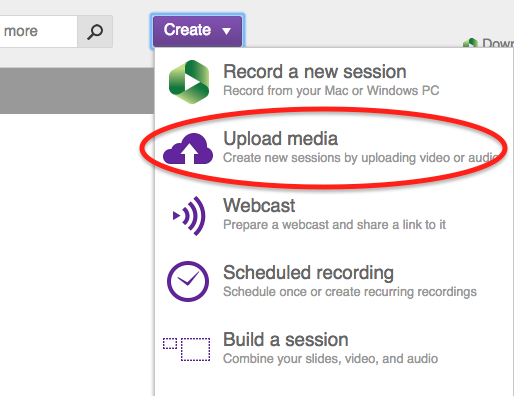 3. To share your video with your students:
Click on the settings of the video you want to share with your students

Click on "Share" tab on the top left

Under "Invite People" search for the course name and select [course name]:viewers

Check off the box "Notify people via email" if you don't want Panopto to send all your students an email.

Click on "Save changes" button
4. Embed the video in Canvas
In your Canvas course, go to text editor of any assignment/discussion/page

Click on "Panopto" icon


You can either "Choose" video from your folder, or Upload new video, or "Record" video/audio


After "choose/upload/record", click on "Insert" button on the lower right.

Save the "Assignment/Discussion/Page" along with other settings.