If you go to panopto.emerson.edu and log-in with your Emerson account, you'll be taken directly to My Folder. Any video uploaded there is private until you share it with others. ITG recommends uploading videos to My Folder and sharing them out on a case-by-case basis. That way, you'll build up a lasting video library.
You can use the Browse section of the left-hand menu to navigate through your Panopto folders; click Browse to expand the folder menu, then click a folder's name to view its contents. Once in a folder, you can use the search bar at the top of the screen to search for videos within that folder:
You can also access My Folder, and any of your Panopto folders, through Canvas. Here's how:
1. Go to any one of your current term's Canvas courses. Click the Panopto button in the lefthand course menu. You will be taken to the course folder in Panopto.
Note: Only the instructor can upload to this course folder, but students have viewing permission. Uploading here is a good way to quickly share videos with students. However, you cannot use this folder to display videos to future classes.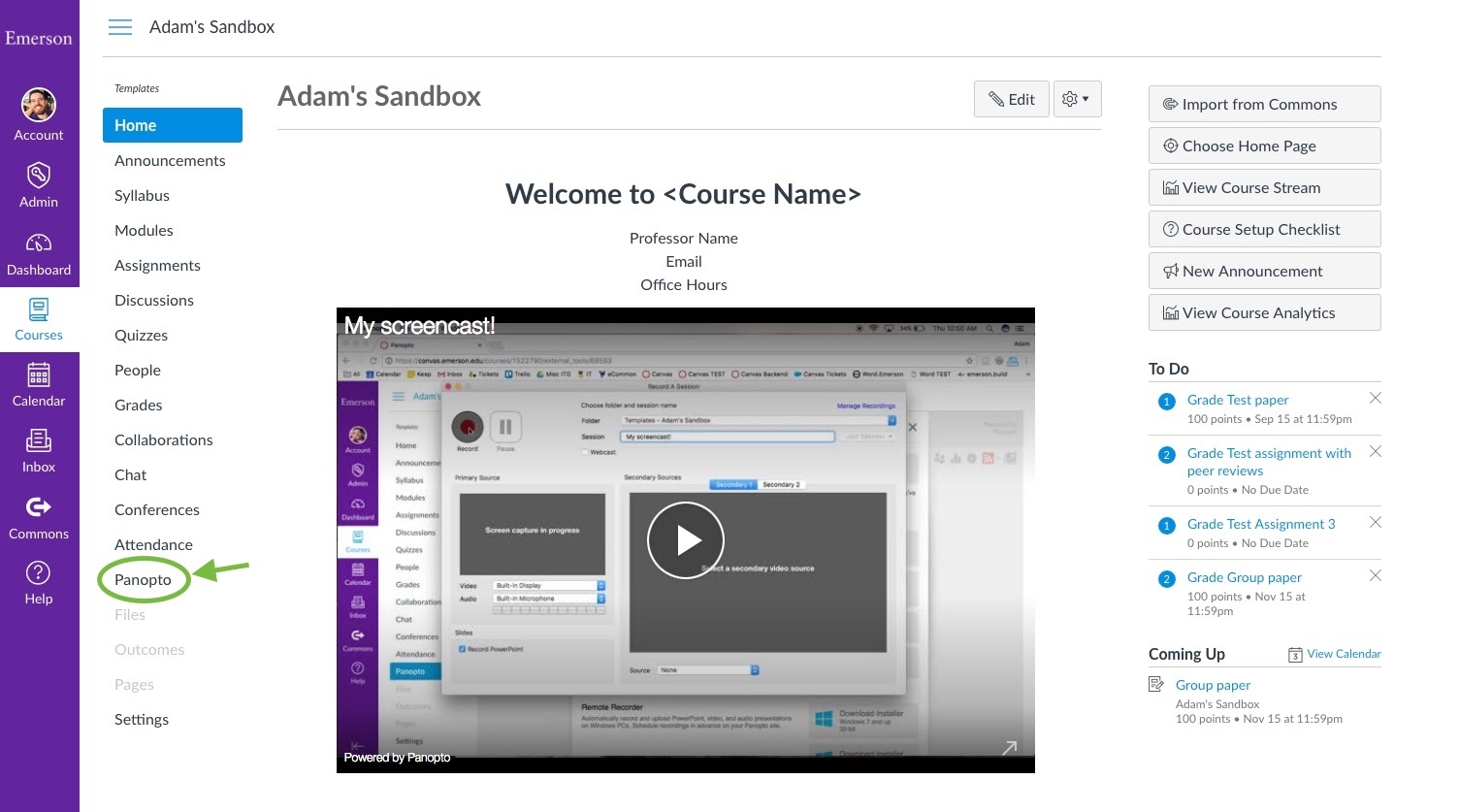 2. Click the title of the folder (the course's name) to the right of the grey folder icon. You will be offered a dropdown menu of folders to which you have access. Click the name of the folder you wish to access.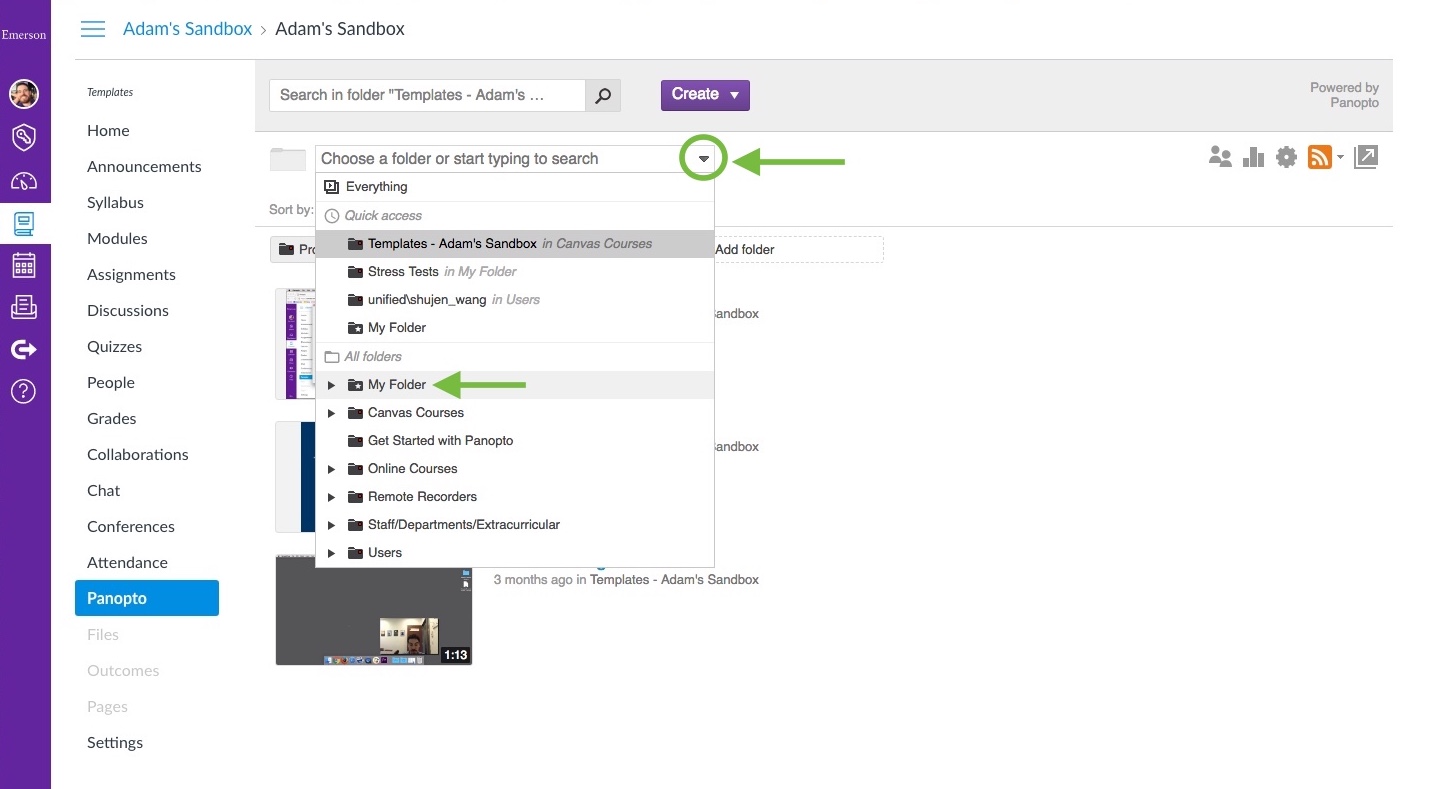 3. Click the purple Create button to upload or record media in this folder.