This guide explains how to create a folder in which only you (the instructor) and one or more specified students can view and upload videos. This is useful if you wish for a student to submit videos only to you, and you wish to provide video responses only to that student.
Note: This process only applies to ungraded videos. If you wish to create a gradable video assignment for private submission, please see this guide to creating gradable video assignments instead.
1. Access your Canvas course. Click Panopto in the lefthand course menu.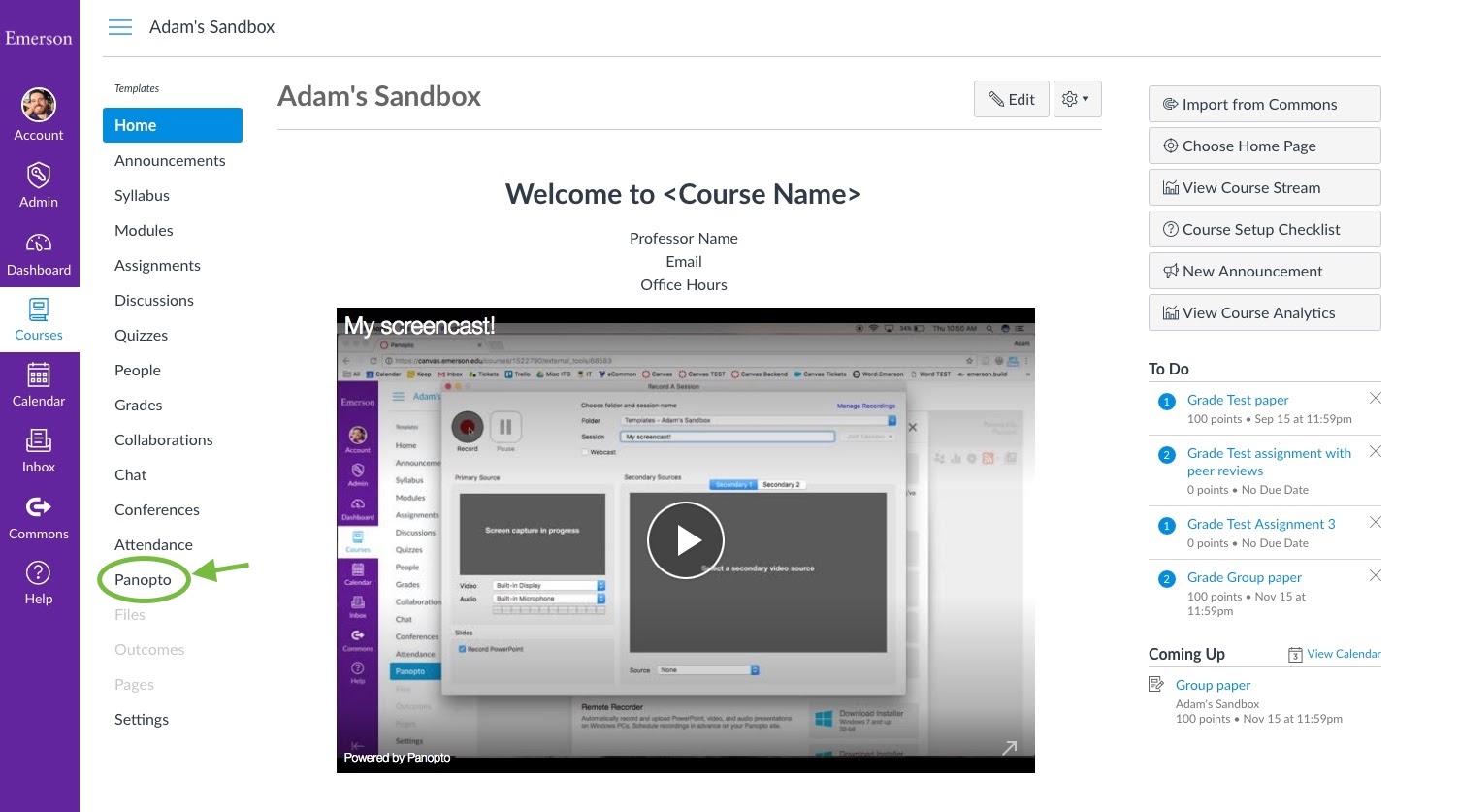 2. You will be in your Course Folder (it has the same title as your course). Click the purple Create button near the top of the screen. Then click New Folder.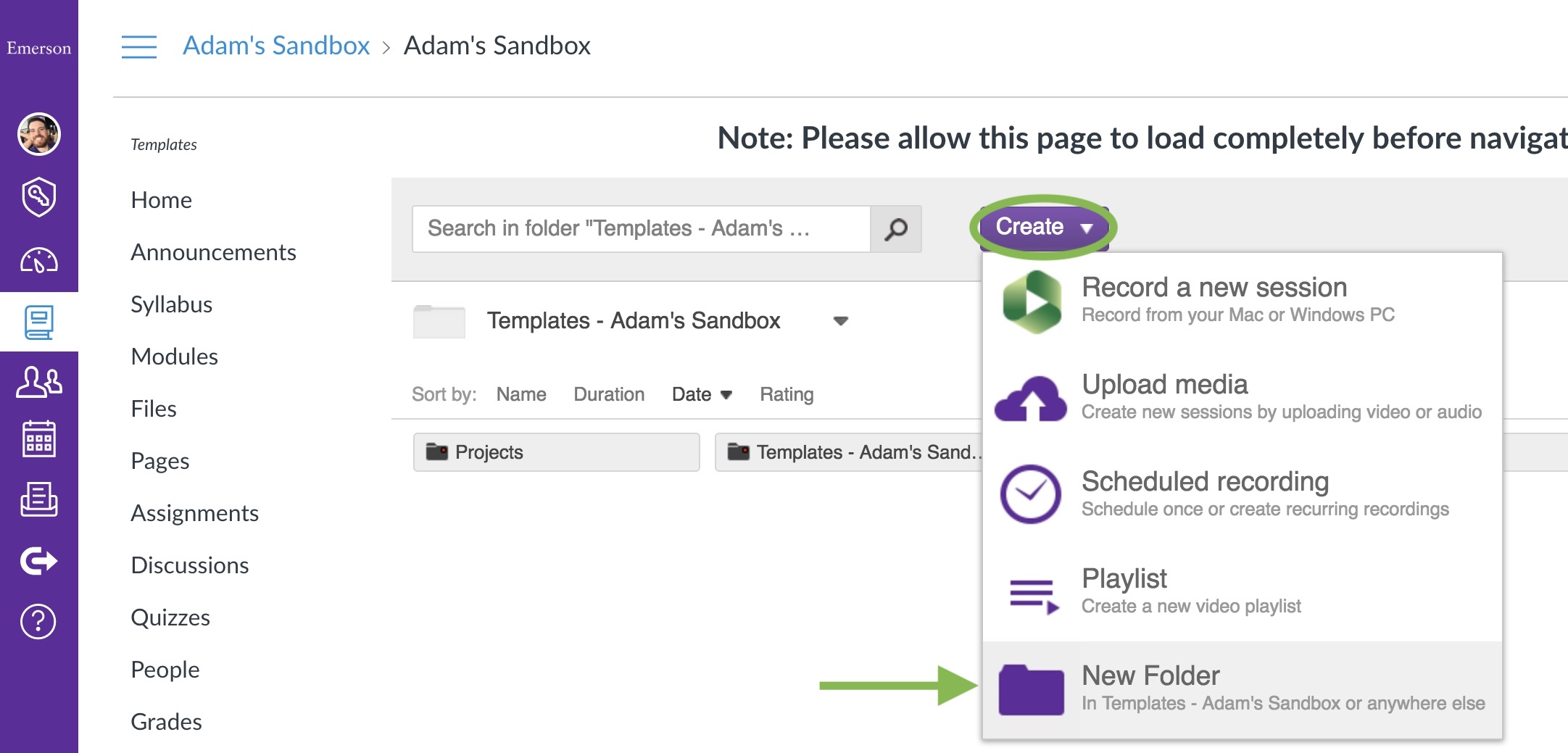 3. On the form that appears, enter a name for the new folder in the top field. I recommend naming it after the student with whom you'll be using it. Next, uncheck the box next to "Inherit permissions from the parent folder." This is the only change you need to make, unless you'd like to enter a description for your folder. When you're done, click the Create Folder button at the bottom of the form.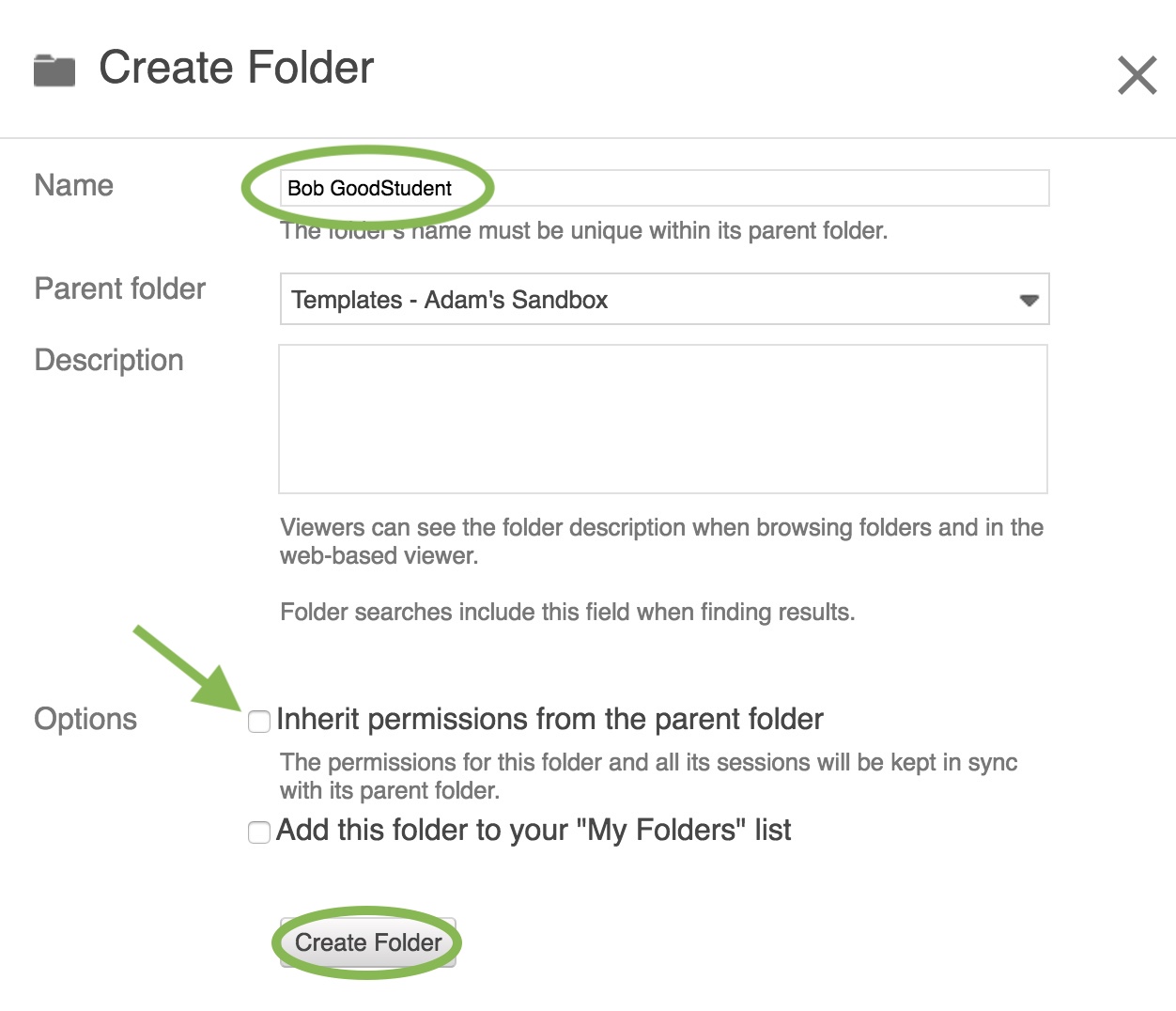 4. You will be taken to the new folder's sharing settings. Under "Invite people," start typing the student's name. The field should auto-suggest names; click the correct one. In the dropdown menu below the text-entry field, select "Can create." This gives the student permission to upload to and view videos within this folder. You can add as many students as you'd like. When you're done, click the purple Save changes button.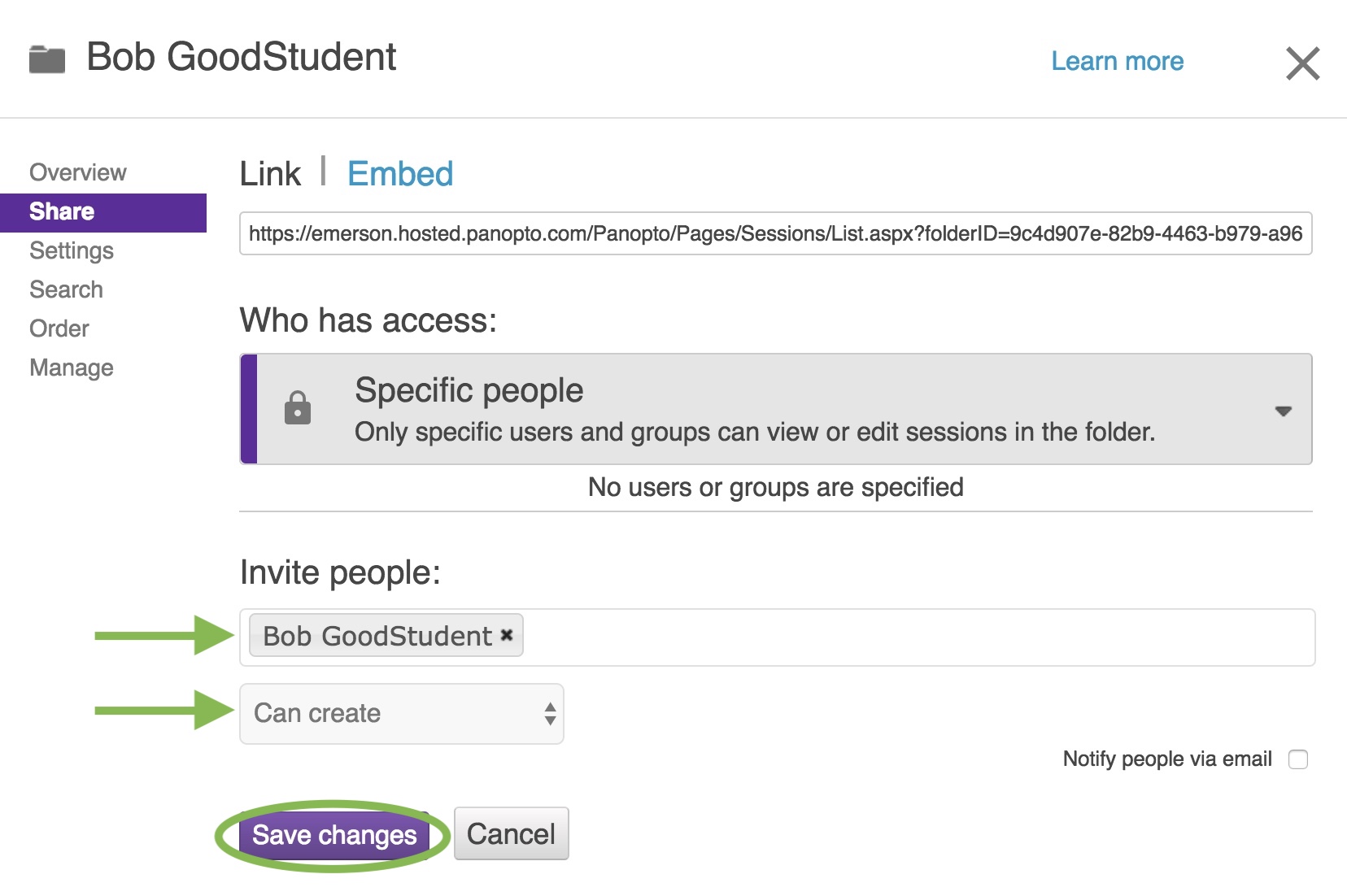 5. The student(s) with whom the folder is shared can find it by going to the Panopto section of Canvas and navigating to the folder.
However, an easier way is to share the folder's link with your student(s). This link appears at the top of the sharing settings window under "Link." Anyone added to the folder in the previous step can access it directly by using this link.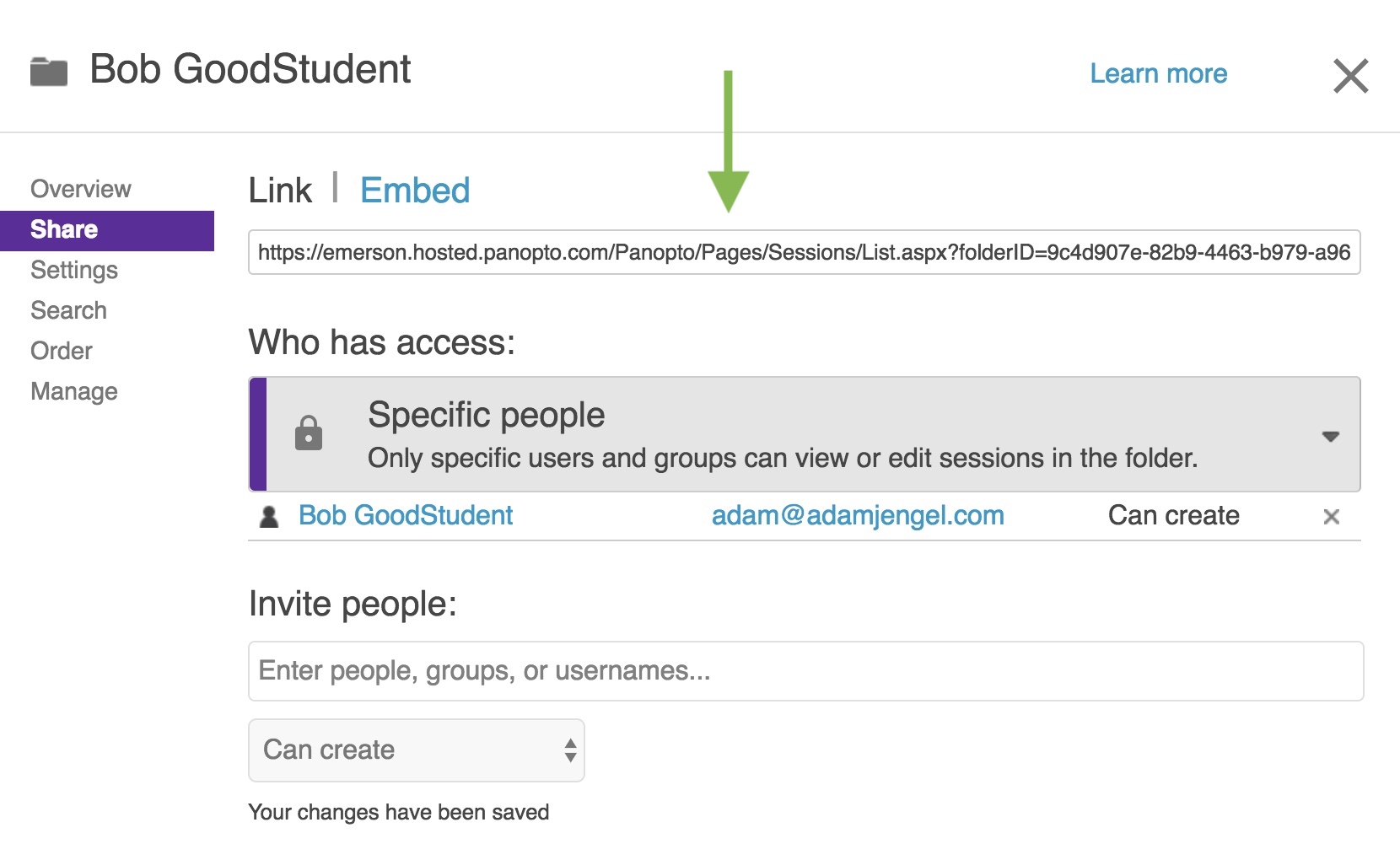 That's it! You and your designated student(s) can now upload and view videos privately from the rest of the class in this folder.
You can create as many such folders as you'd like, so it's possible to create one for each of your students.