In Panopto, the ability to download others' media is off by default. If your instructor has asked you to allow your media to be downloaded, follow these steps:
Find your video/audio and hover your mouse over it to reveal buttons. Click the Settings button: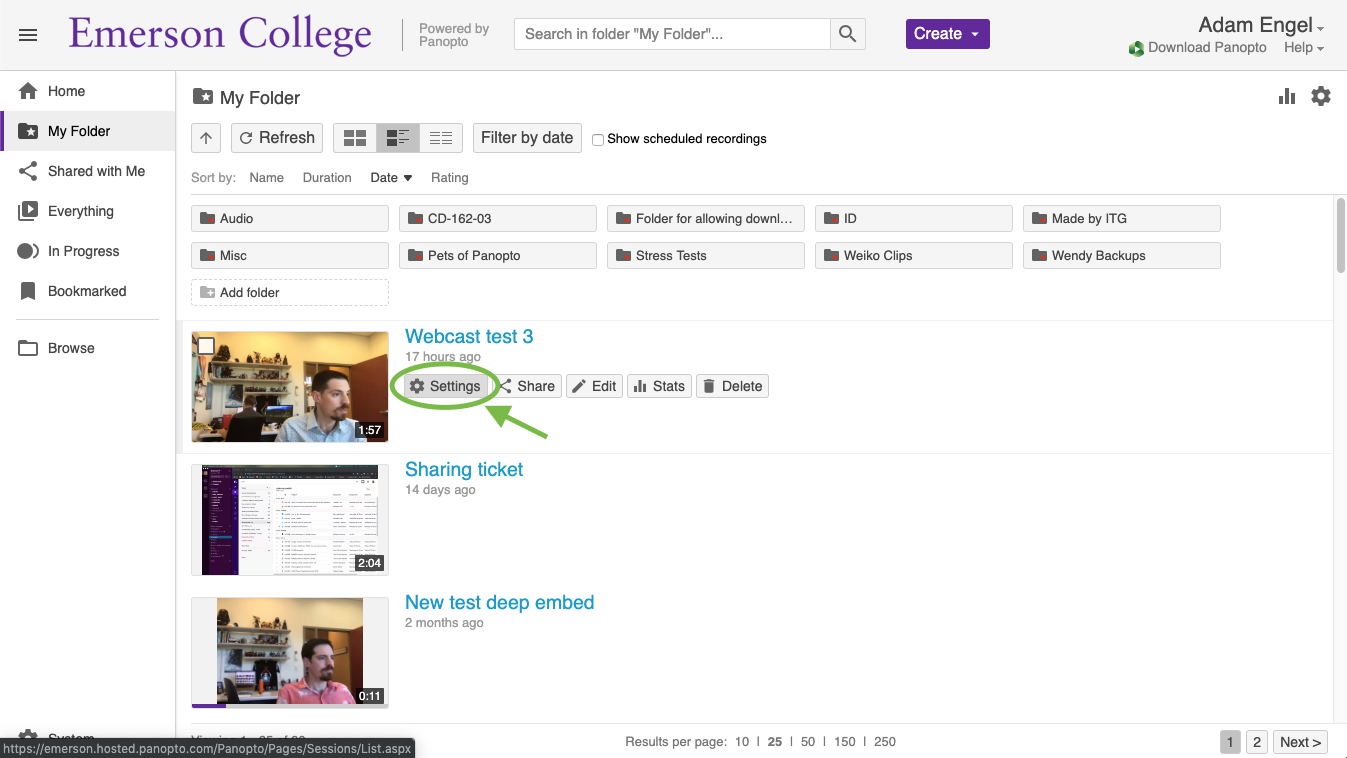 Use the drop-down menu to the right of Downloads to select "All users with access":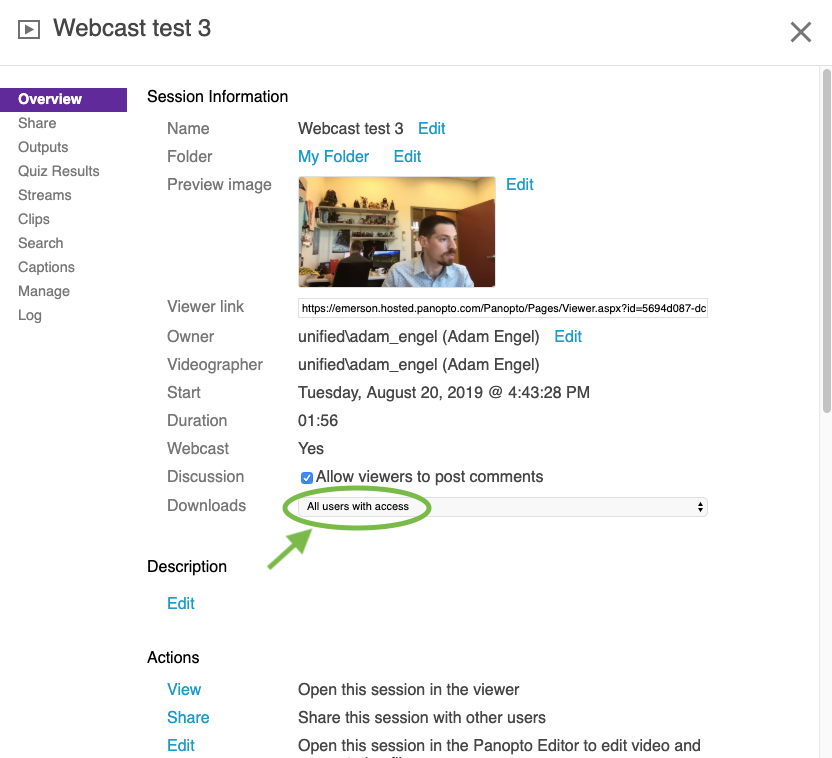 That's it! A download button will now appear on your media when your instructor views it.