Panopto's search tool is quite powerful. Since Panopto recognizes speech and text, you can search not only by videos' titles but also by spoken words, or even by text on recorded PowerPoint slides!
To find the search tool, access Panopto either from any Canvas course menu or at Panopto.emerson.edu. The search bar will appear at the top. Enter your terms, then press Enter or click the magnifying glass.
Panopto will search all available data for your terms. For example, none of my videos have "dog" in the title. When I search "dog," Panopto recognizes the spoken word "dog" at several points in one of my videos. It presents me with a list of results and the timestamp for each. Clicking a result takes me directly to that moment in the video. This is useful if you remember a quote from a movie, but don't remember when it happened.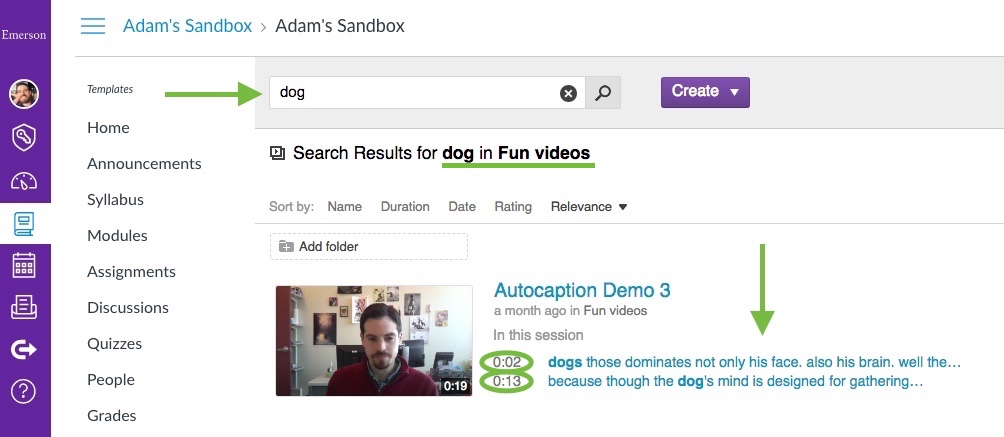 If you search a word that appears as text on slides you've recorded with your video, Panopto will present those slides—and the times at which they were displayed—as results.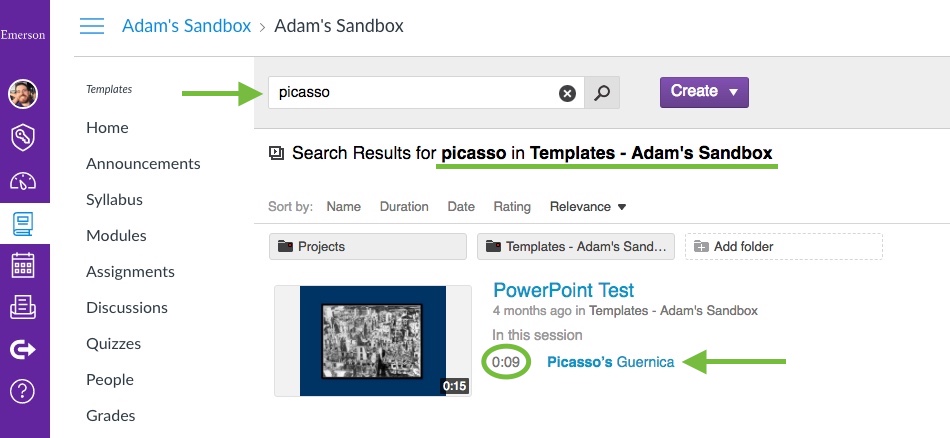 Panopto will only search whatever folder you're currently viewing. To broaden your search, try moving up the folder hierarchy. You can even search Everything to find results in all videos you have permission to view!