When students log into lab or classroom computers, they have the ability to access their Adobe Creative Cloud accounts. Most Adobe products (Photoshop, Illustrator, Acrobat, etc.) are installed on all lab computers. Students cannot install new software, so they should check the software installed in labs.
Launching Adobe Creative Cloud
Click on the CC icon shown above in the computer's dock or desktop. If it's not in either of those locations, enter the Applications folder and open it there.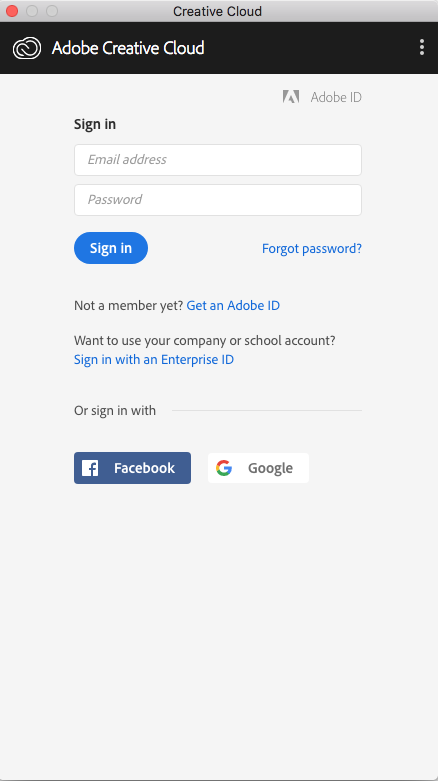 Enter your Emerson account credentials. If you are already logged into another Emerson service on the computer's web browser, you can sign in with Google.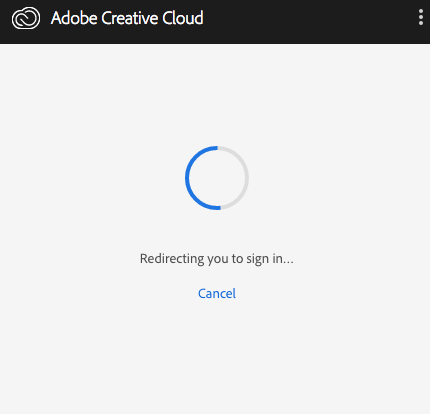 You will be redirected to the Duo log-in screen.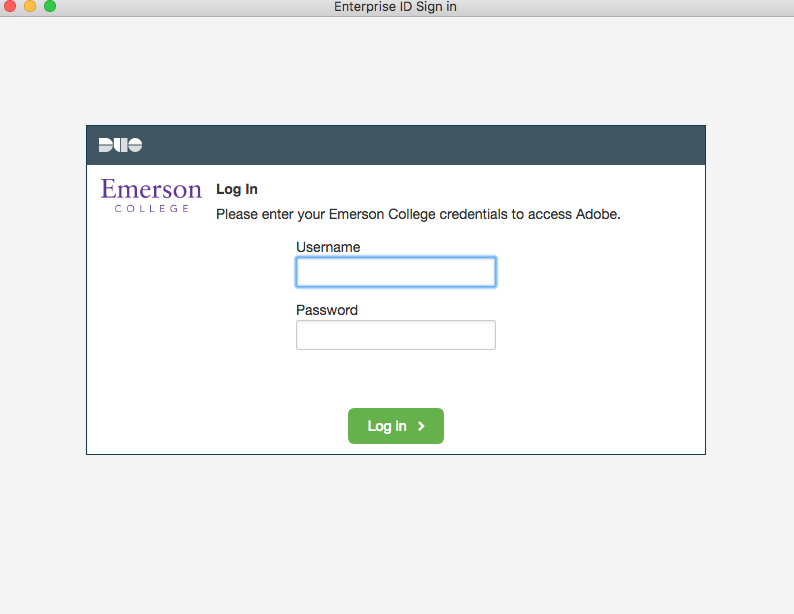 Enter your Emerson account credentials and accept the call or push notification you receive. If you are already logged into your account online, you won't receive a push notification or call.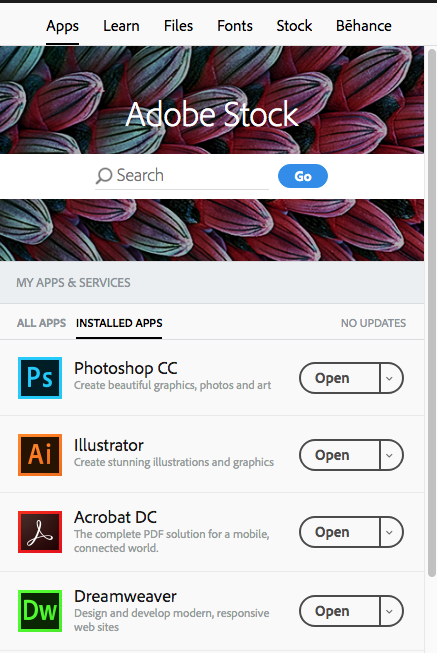 Now that you're logged into Creative Cloud, you are ready to use Adobe apps. You can either open those apps from the dock/desktop/Applications folder, or you can launch them from Adobe Creative Cloud under Apps>Installed Apps, then selecting Open.

If you click the down arrow next to Open, you can also select View Tutorials to learn how to use the selected app.