As of Summer 2023, Avid is providing Avid Media Composer for free for students while enrolled at Emerson.
How to Get a License
1. If you are in a video/film editing course, your professor will provide IT with your username to assign you a license, or
2. If you would like to request a license, simply email helpdesk@emerson.edu with your Emerson email address.
How long will I be licensed?
After 365 days, your license will automatically be revoked and you will have to renew your license with the instructions above.
How to Install (macOS)
1. Once you've been assigned a license, you will receive this email. Click Get Started.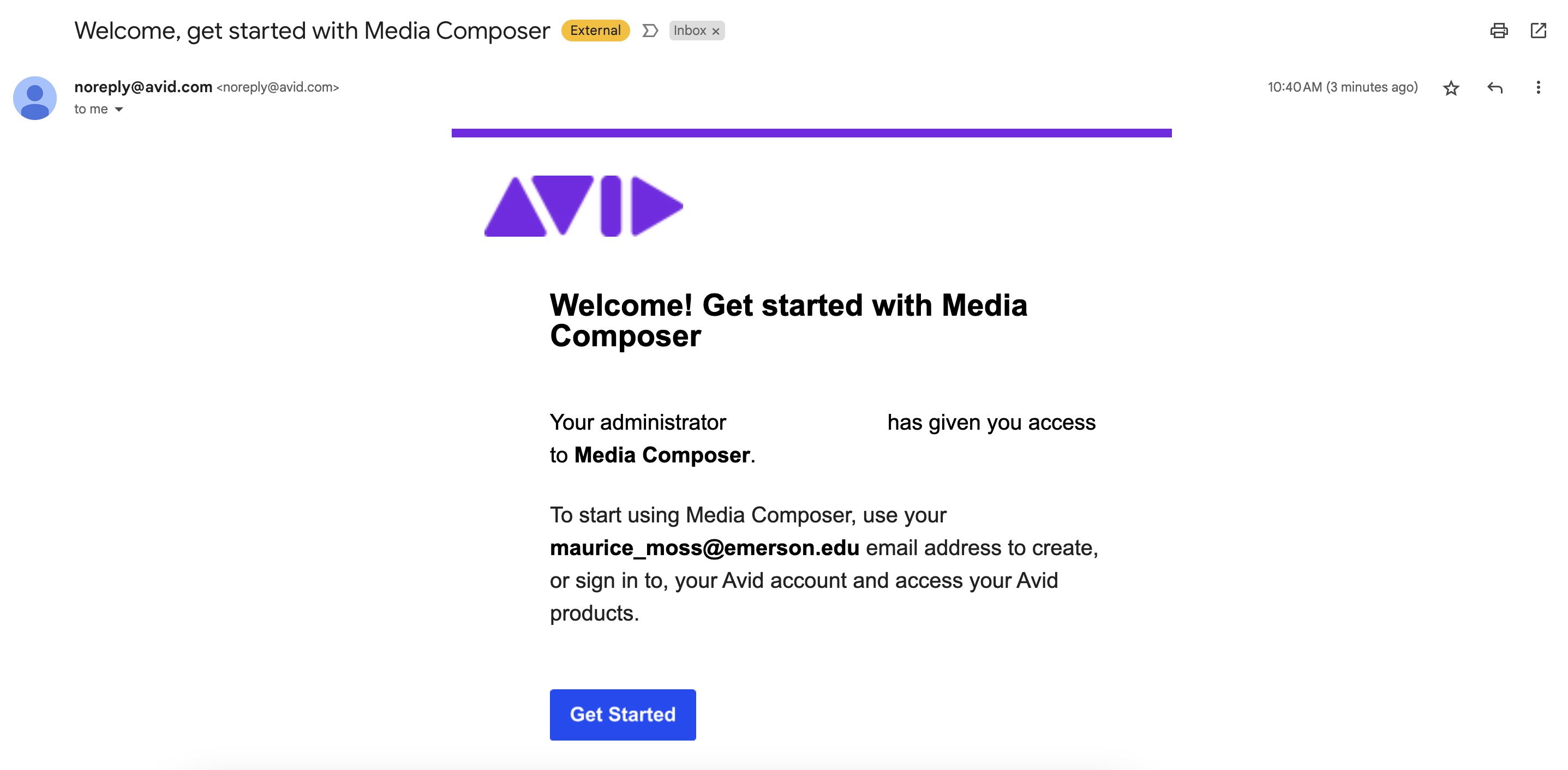 2. Enter your email address, confirm that you are 16 years of age or older, and confirm you are not a robot.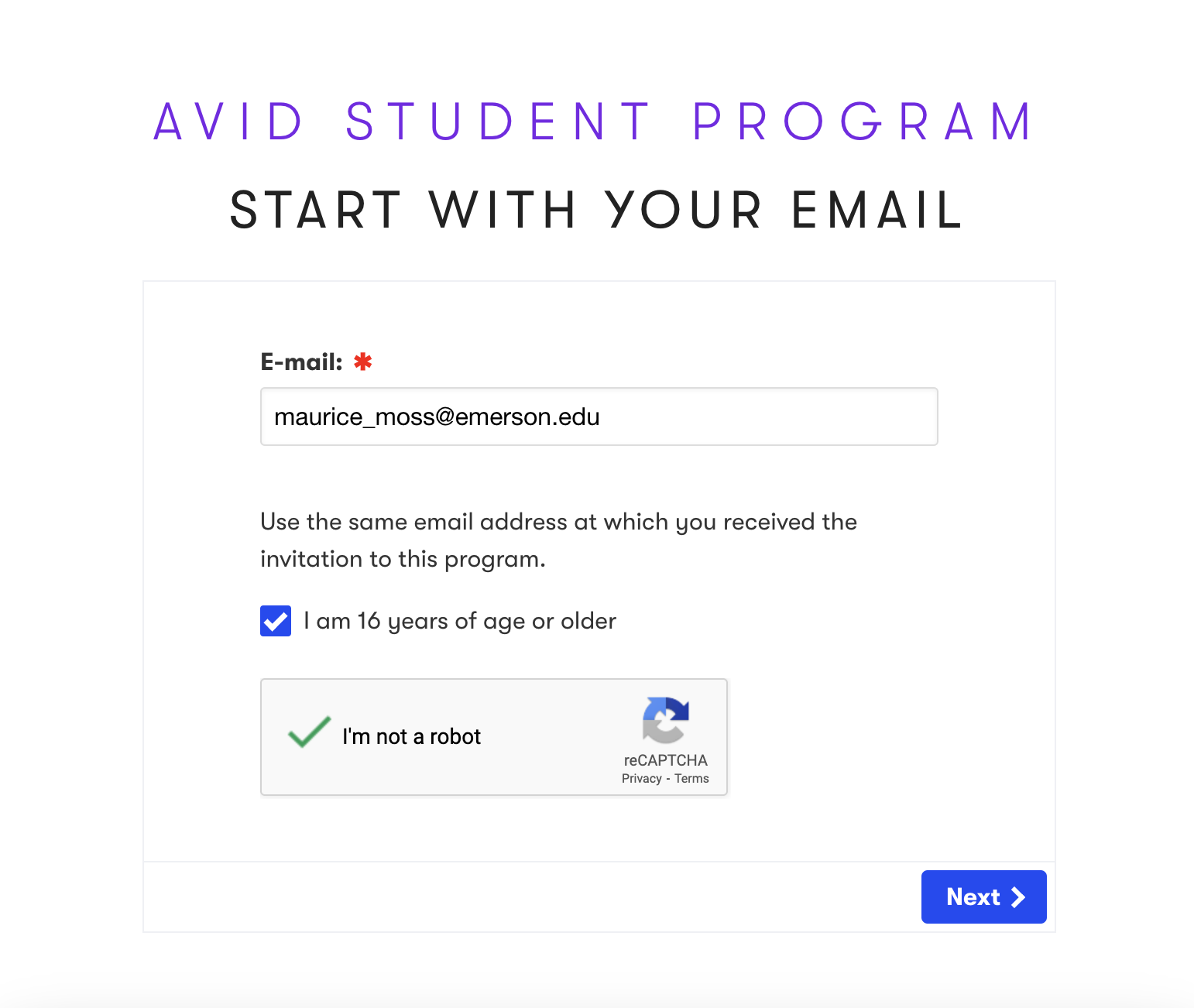 3. Complete the form, set a password, and click Continue to verify EDU status.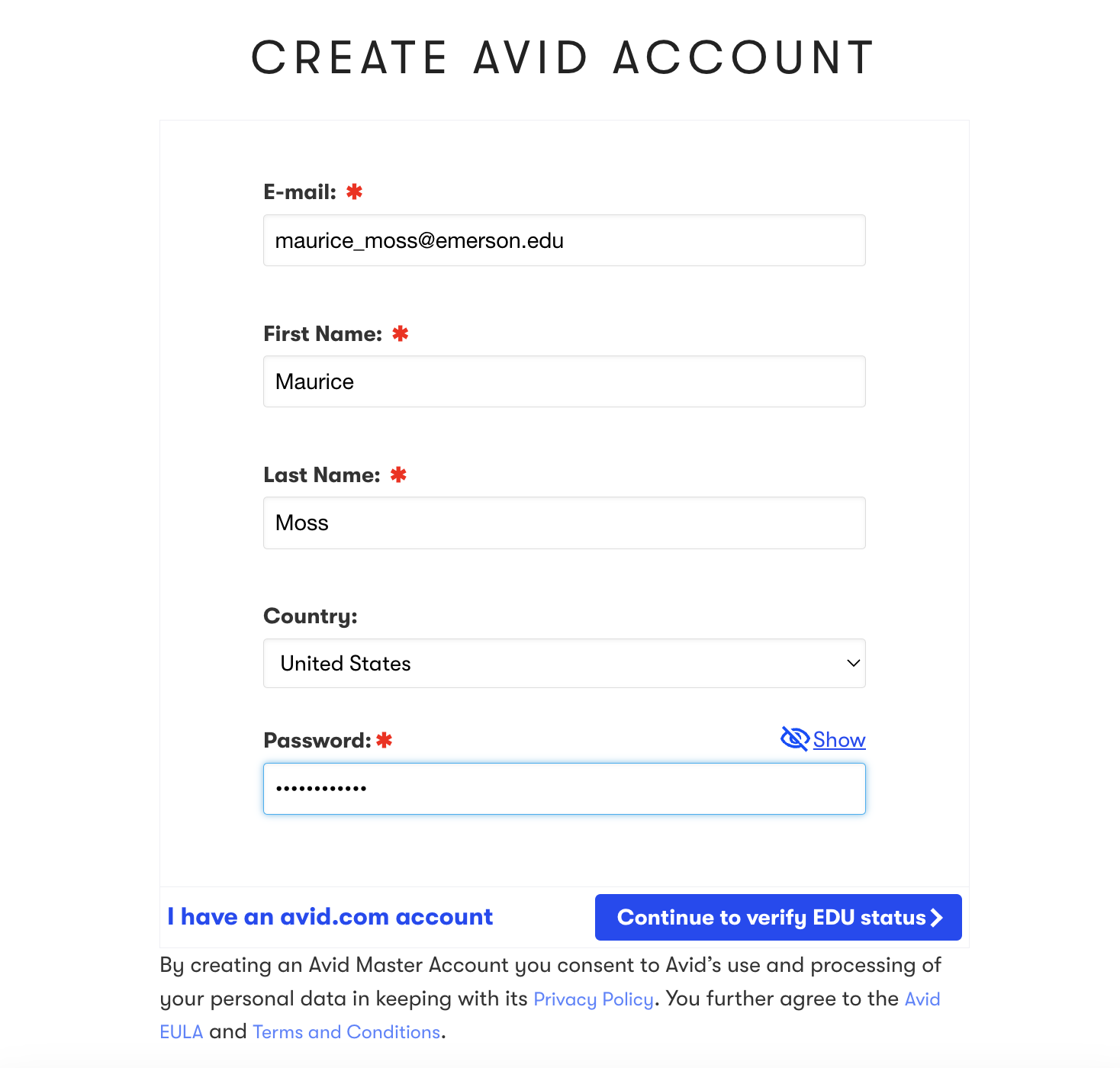 4. Click Federation under "Sign in with your Student Account."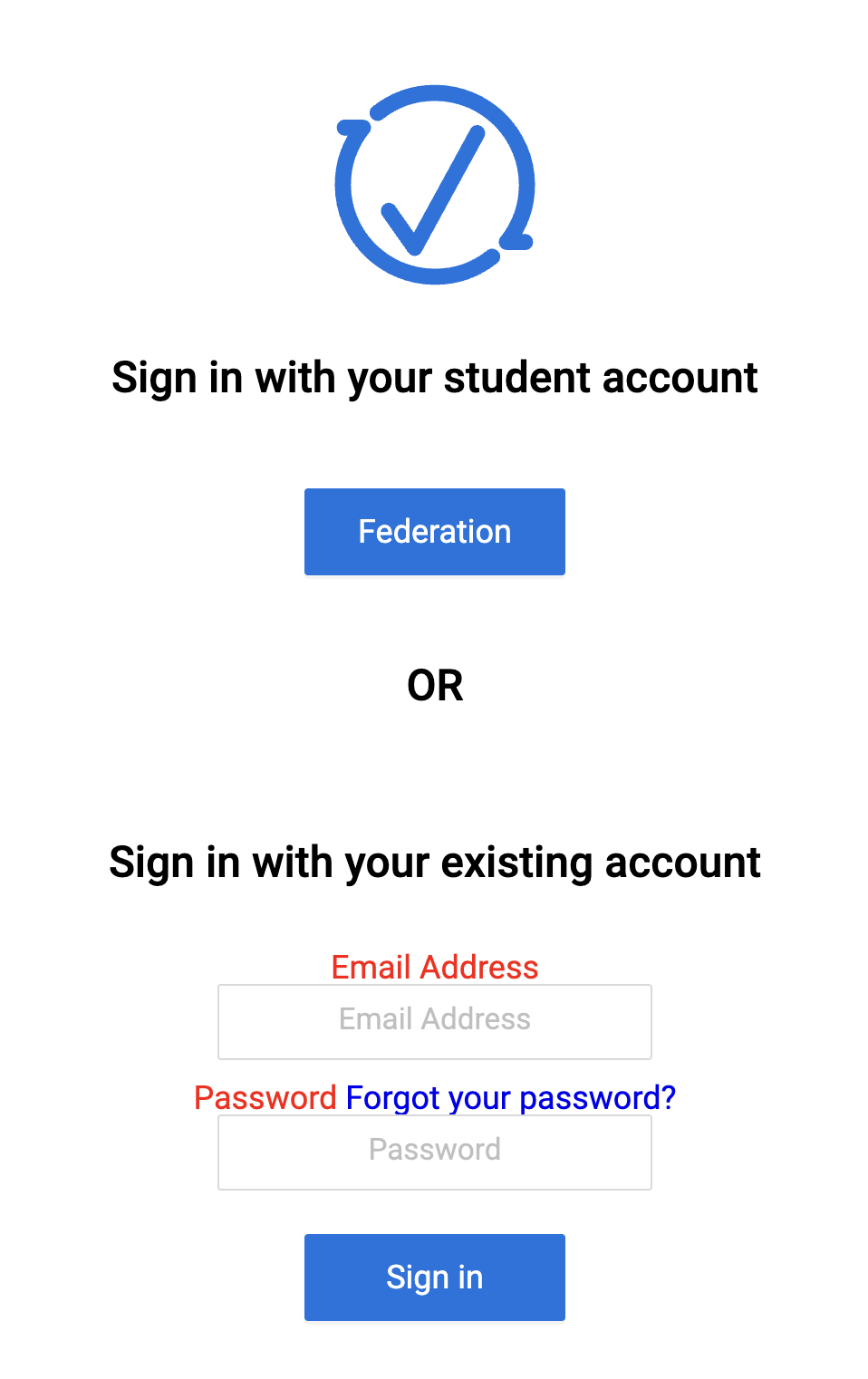 5. Search for Emerson College and select that.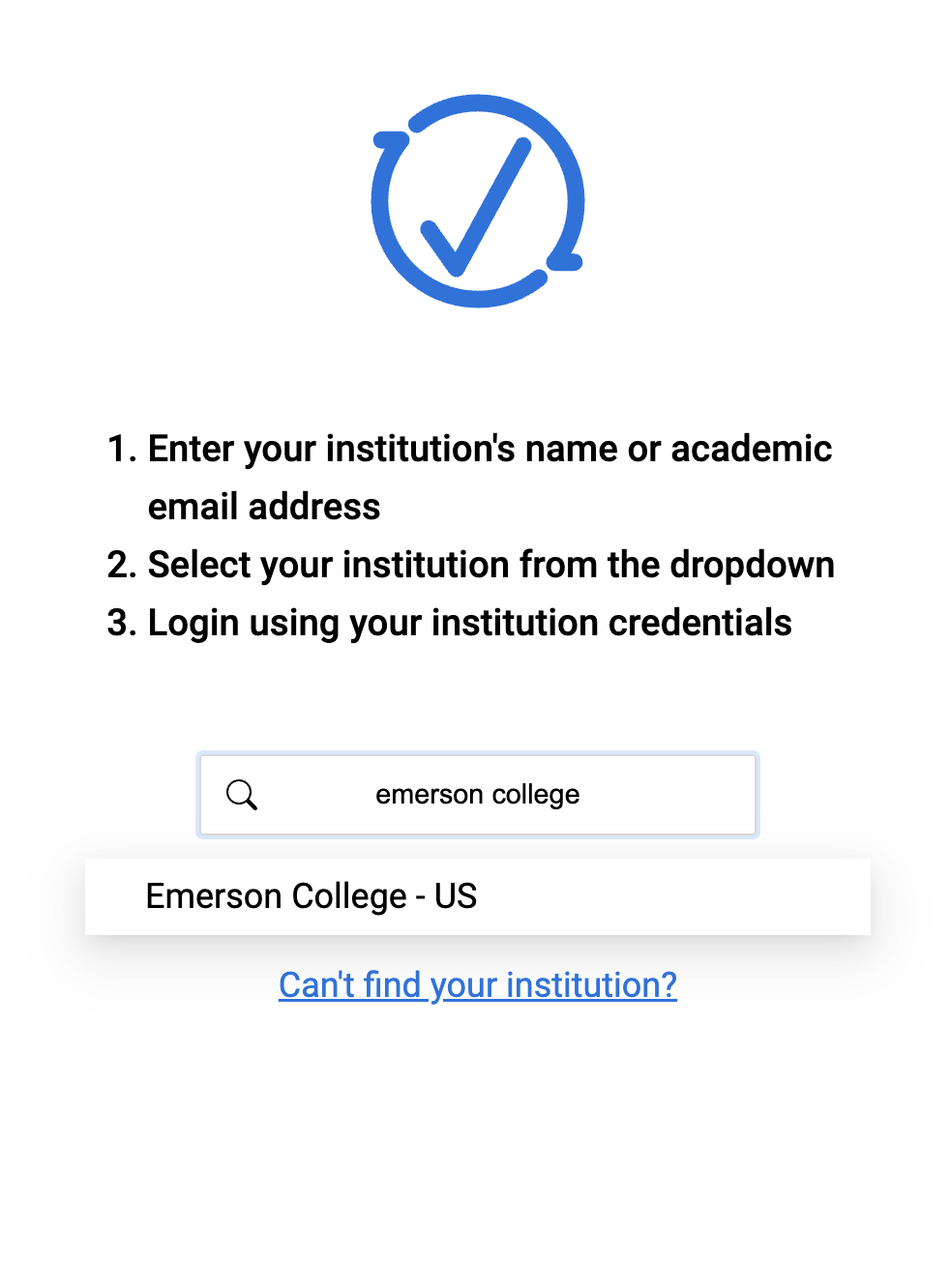 6. Sign in with Duo.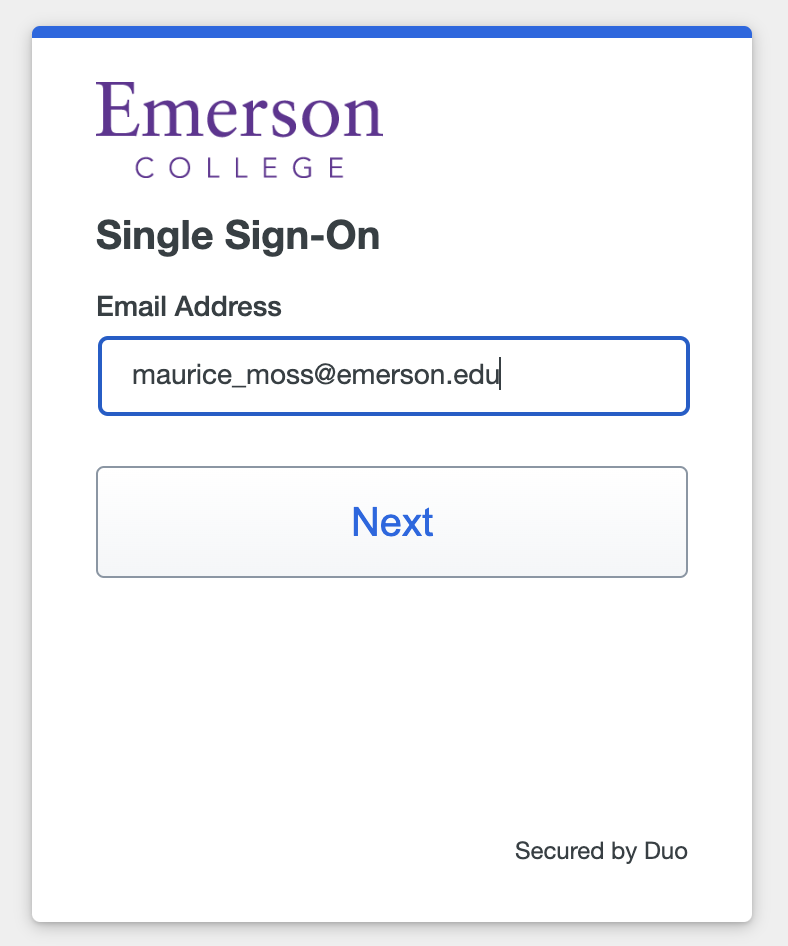 7. Click Get Media Composer.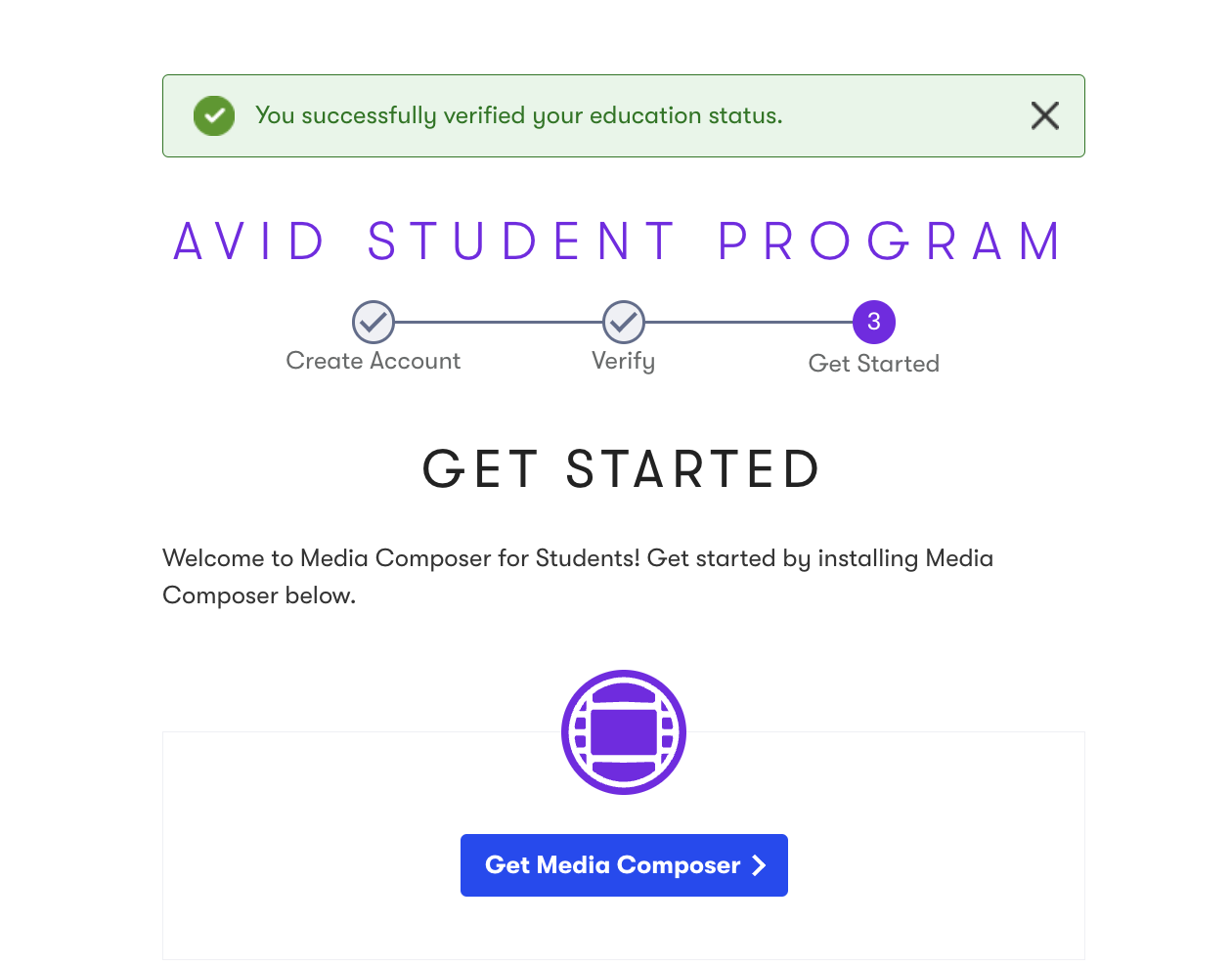 8. Click Software Download Links & Product Details. If you're trying to download Media Composer immediately after logging in for the first time, you might get green text at the top saying you're still being validated. After a few minutes, refresh and you will see the downloads available.

9. Install Avid Media Composer.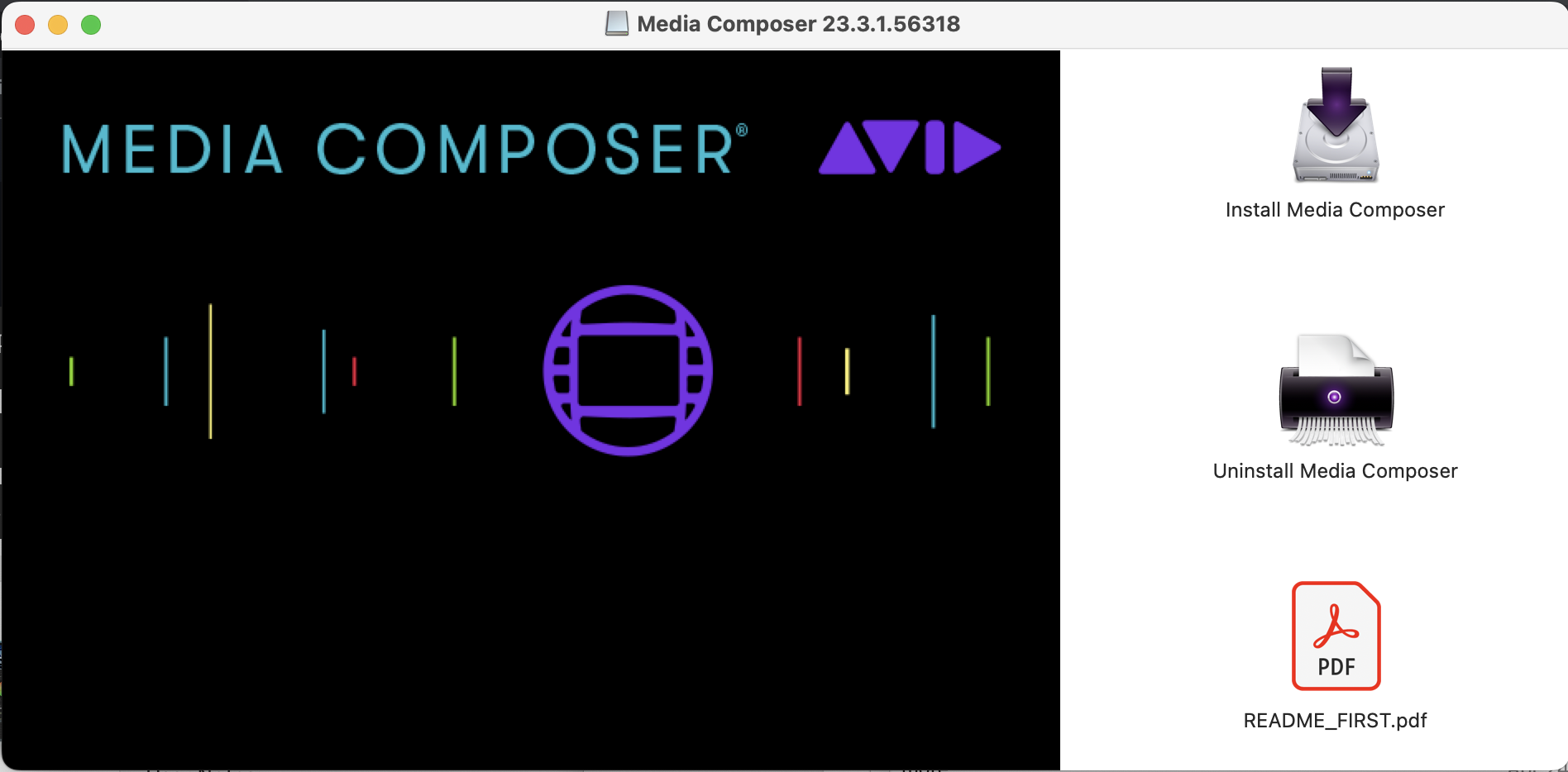 10. Follow the prompts, and allow the application to have access to your desktop/background processes/etc. as prompted. Click Closed when done.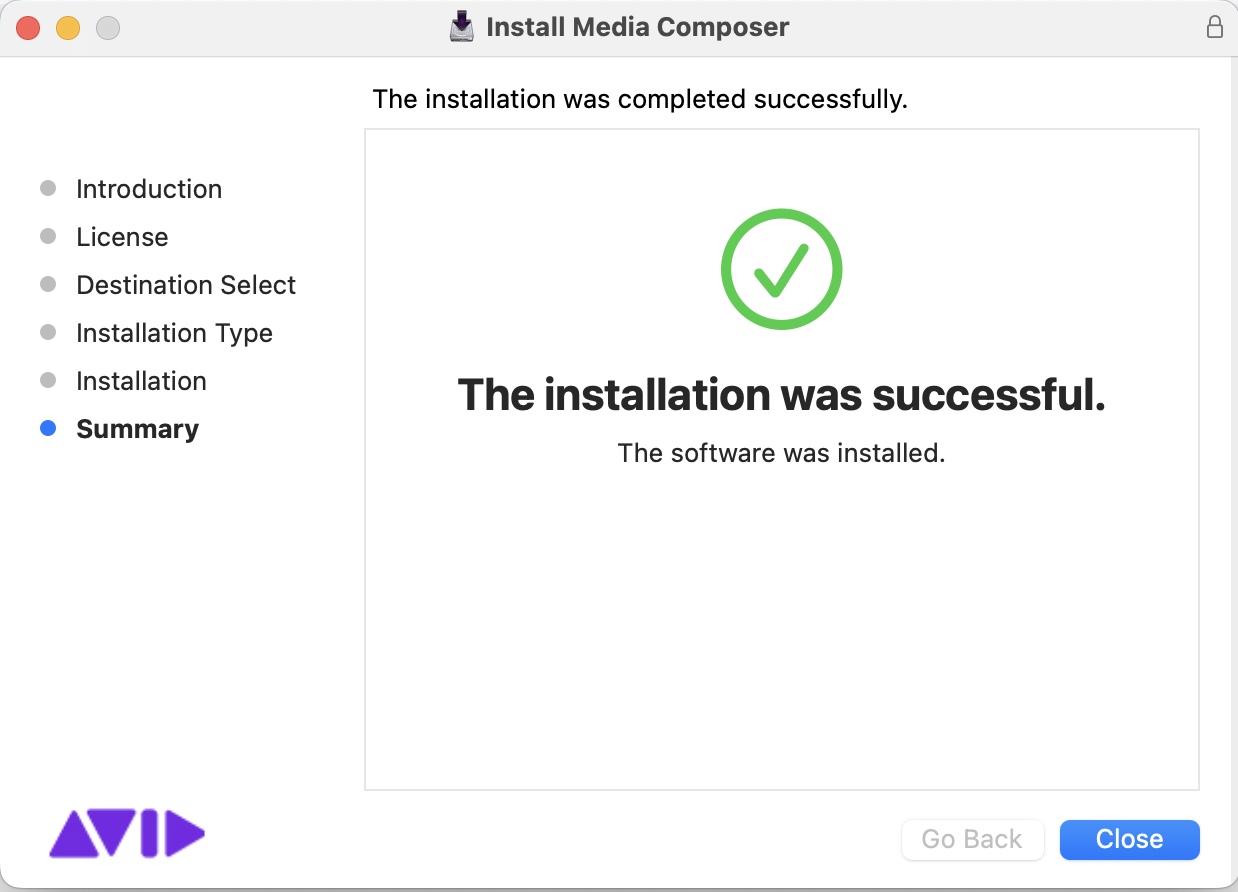 11. Click the spotlight icon (the magnifying glass) in the top right of your Mac and search for AvidLink and launch. Sign in with the Avid account you created at the beginning of the instructions.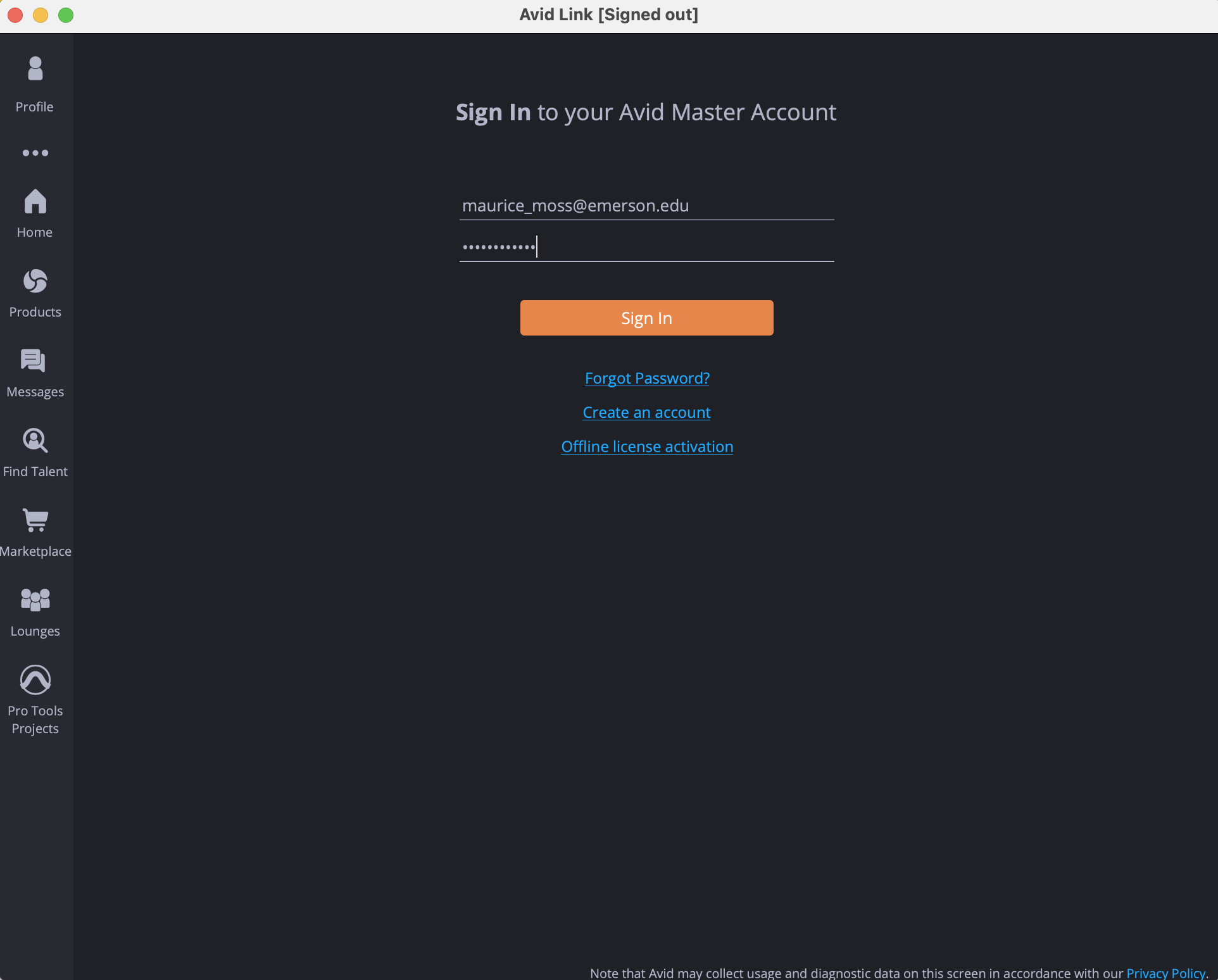 10. Under Products, expand the drop down next to Avid Media Composer that says Open and click License.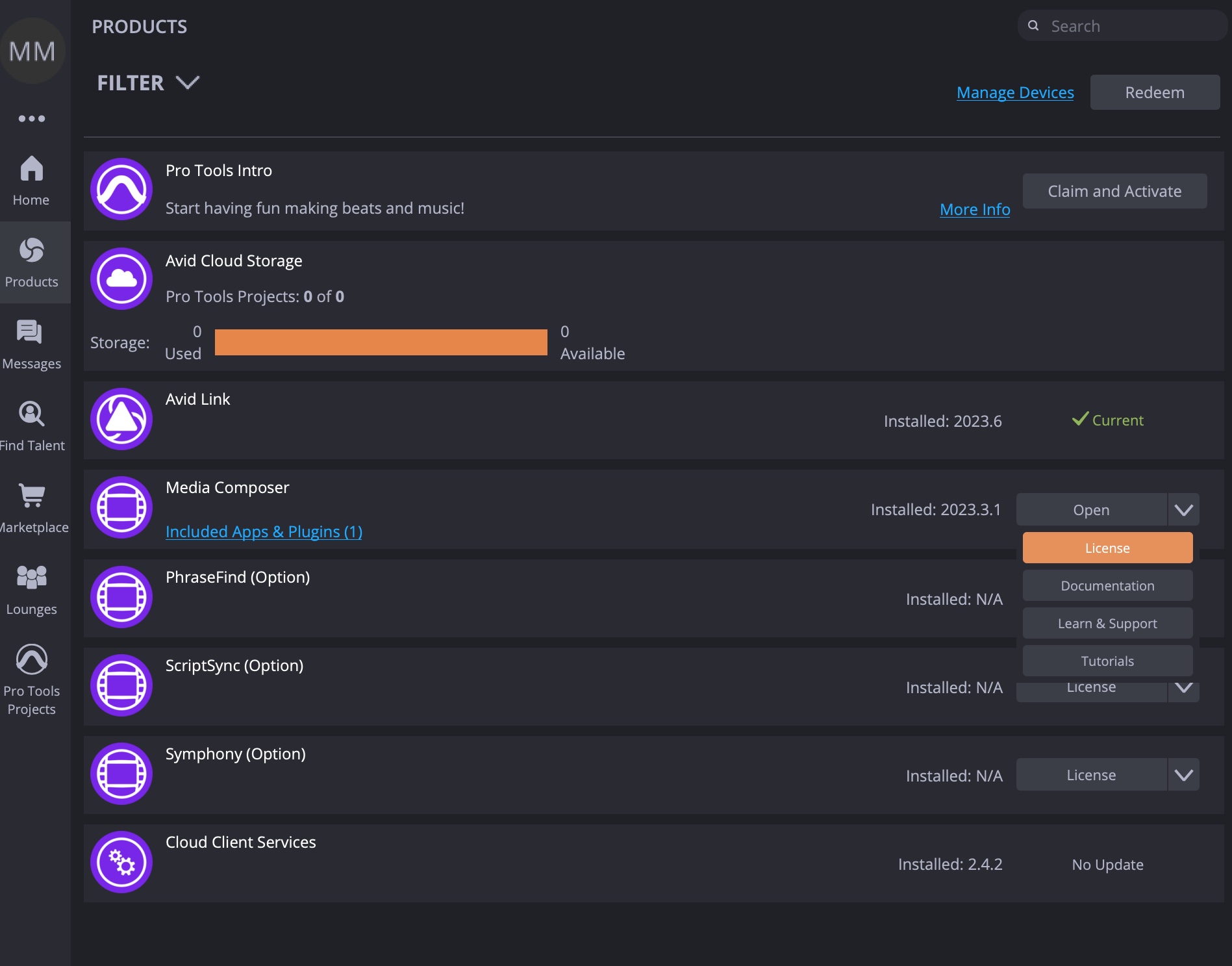 11. Expand License Status and click Use License and wait until you see "Activated" in green.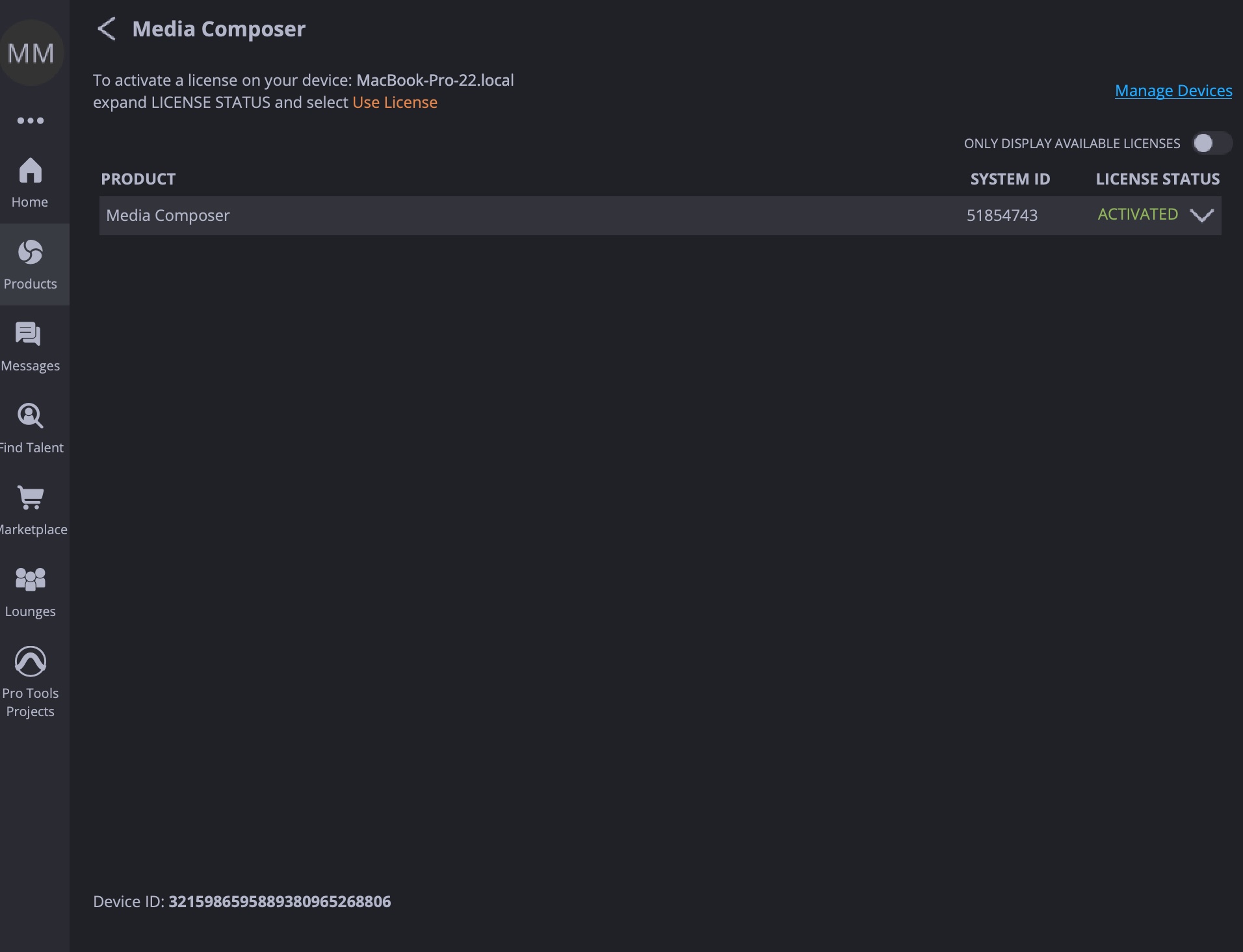 12. Now search for Avid Media Composer with Spotlight and launch it. Leave I want to activate my software using Avid Link and click Continue. Media Composer should now launch!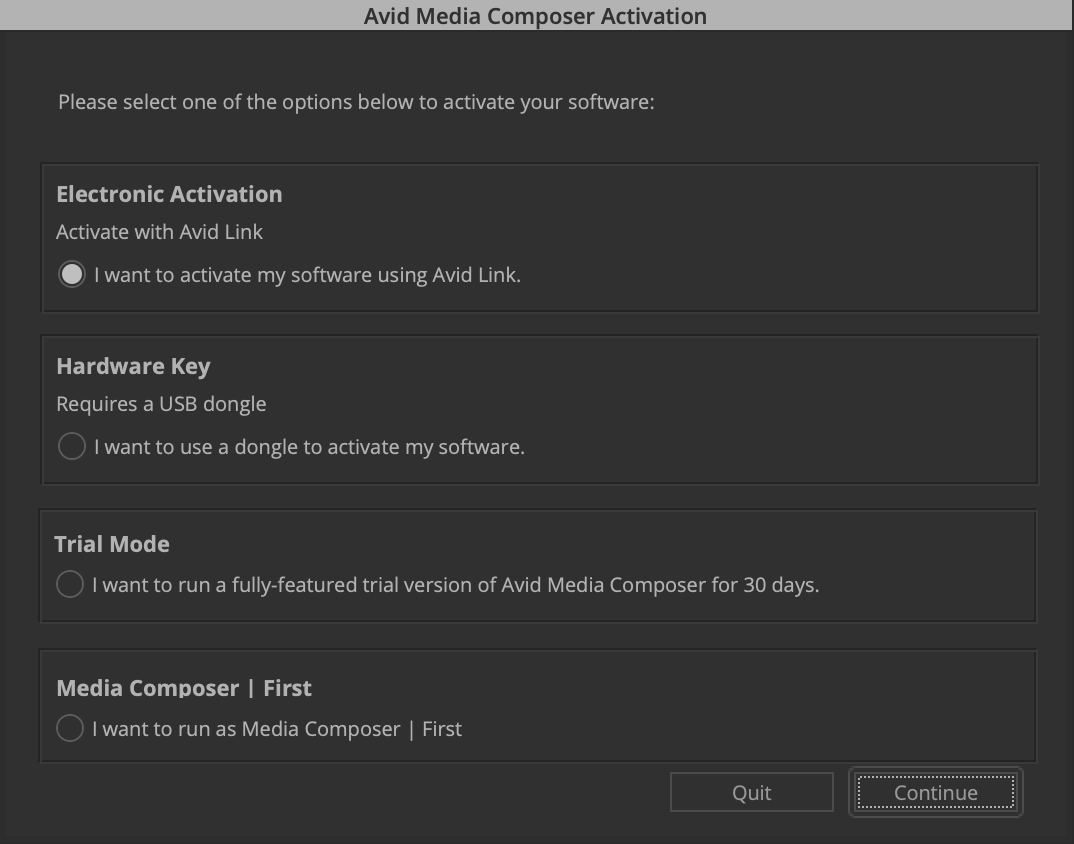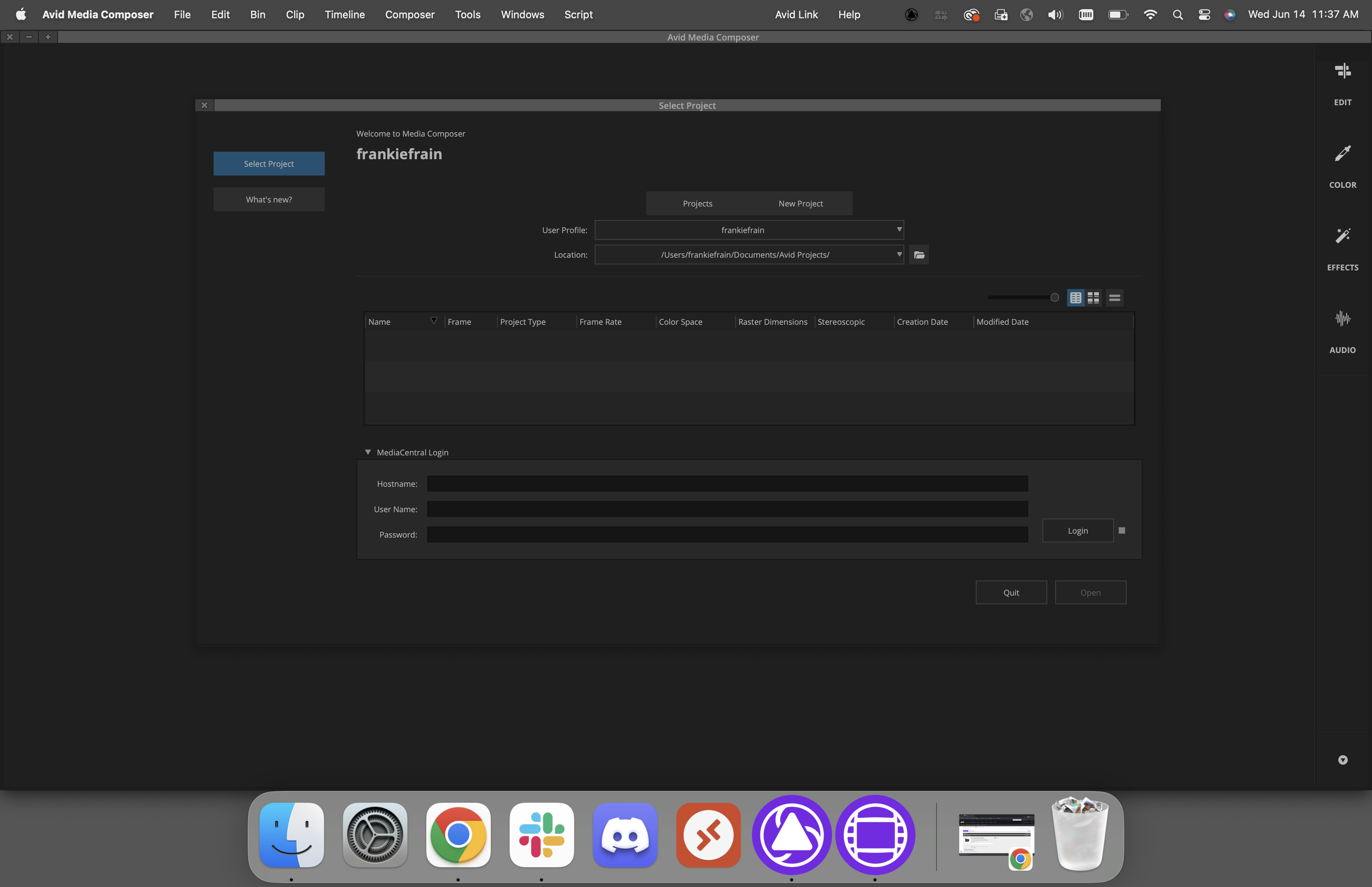 Avid Support
Please contact your Professor or the Post Production team for help with Avid Media Composer.