1. Access Panopto via Canvas or at panopto. Select the folder that contains your video (you'll need to have uploaded the video). Hover your mouse over your video and click Share.
2. Click the grey box under "Who has access" ("Specific People" by default). Select "Anyone at my organization" if you'd like the video to be viewable by anyone with an Emerson account, or "Public on the web" if you want the video to be freely viewable. Then click the purple Save Changes button.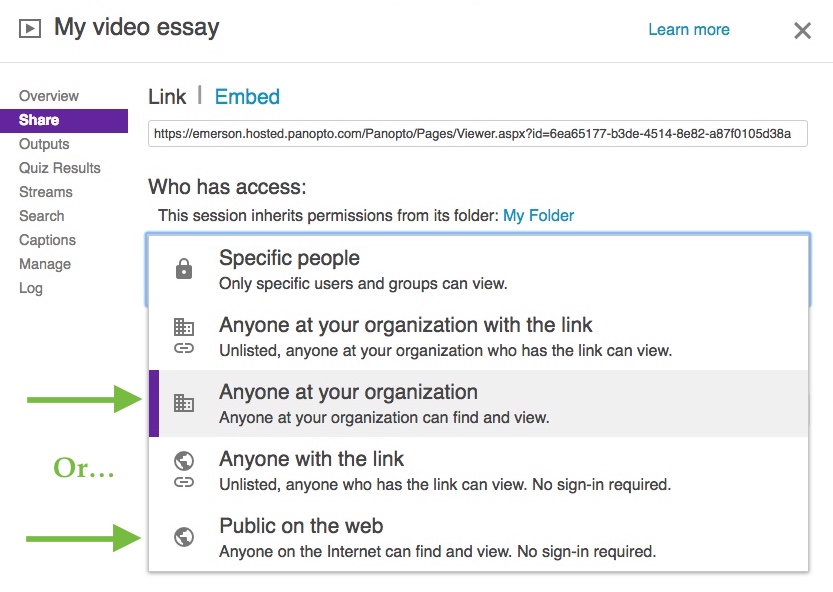 3.  Click Embed at the top of the window, to the right of Link. Copy the entire code that appears.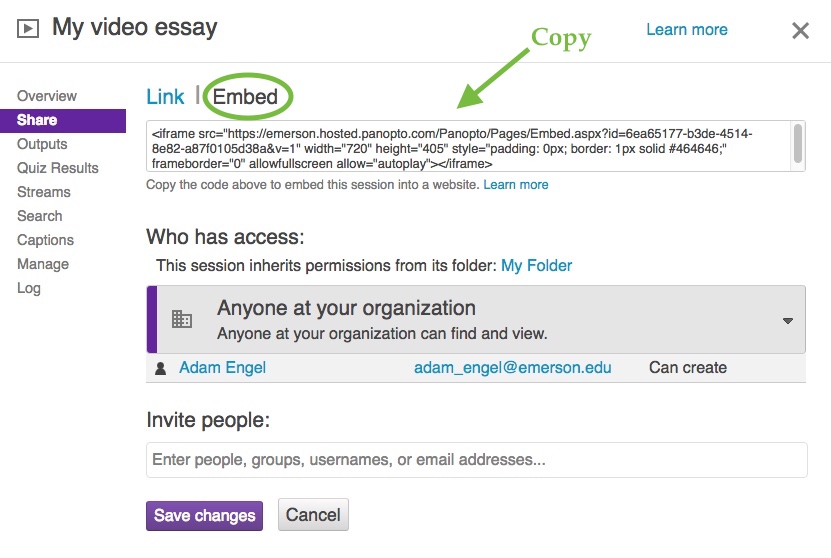 4. Access your WordPress site's dashboard. Find the post or page on which you'd like to embed the video, and click Edit (or add a new post or page). Click the Text tab at the editor's top right, and paste the embed code into the box. Then click Publish (or Update) to finish.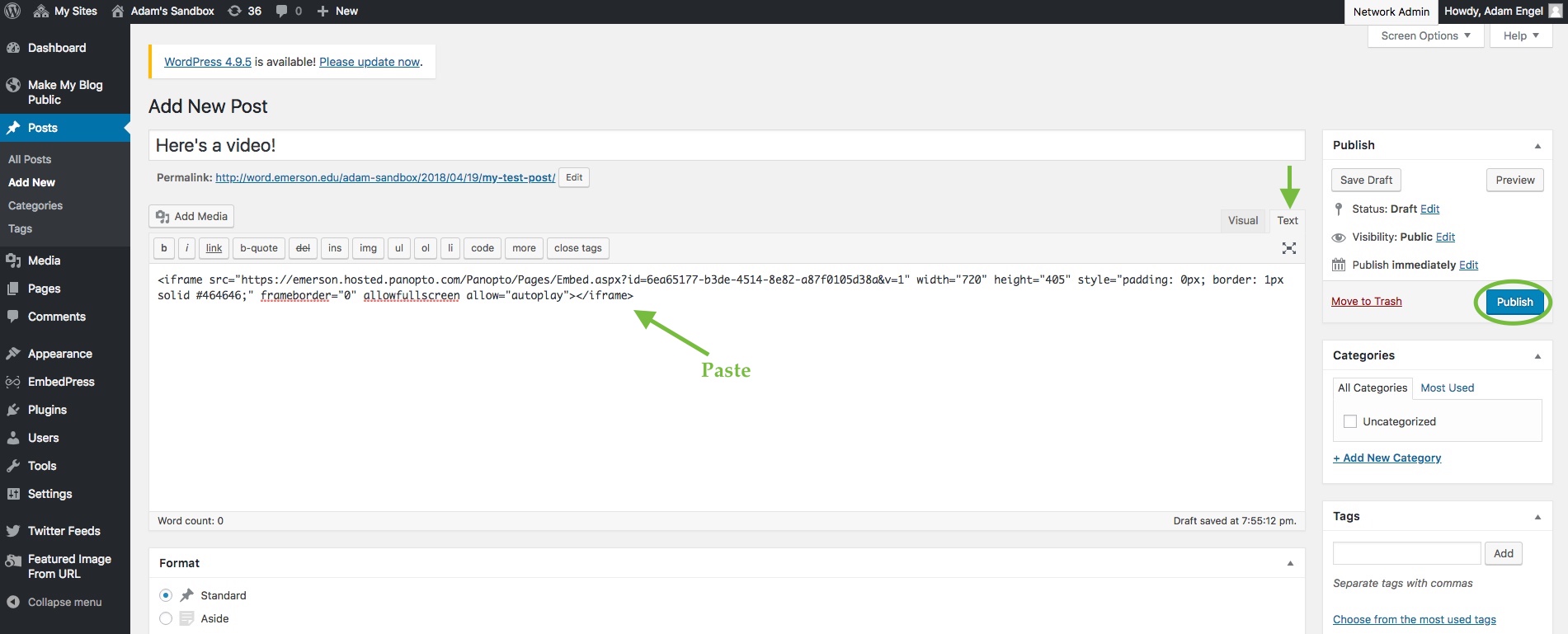 Here's what your embedded Panopto video should look like on your WordPress post or page: