If you redirected your Emerson email to a personal Gmail and stopped receiving notifications from Canvas, they may be blocked by Gmail's built-in spam detection filters.
First, check your spam folder. If indeed you have a whole slew of notifications@instructure.com emails, then Gmail has started to clean up your inbox for you. When you delete enough emails from a specific sender without opening the email (maybe just skimming the title to get an idea of what the email is about – we all do it), Gmail starts marking them as spam. To remedy this, you will need to set up a filter on Gmail. Log into your Gmail, then navigate to Settings.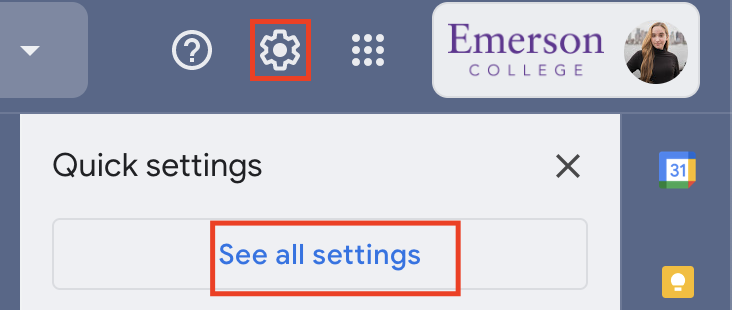 In Settings, choose Filters and Blocked Addresses.

Click on Create a New Filter. Though the window that appears has several fields, you only need to enter notifications@instructure.com in the From field. Then click Create filter with this search.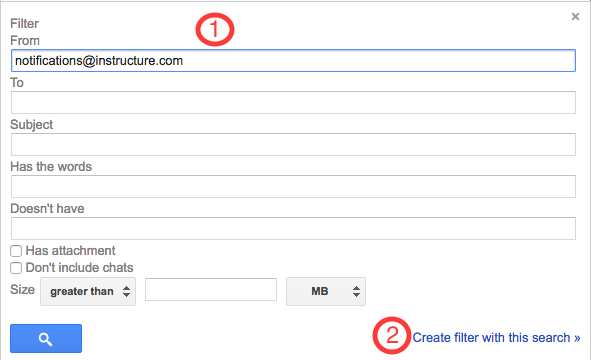 In the next screen,check Never send it to Spam. You can choose other options for the filter like always mark it as important, apply the label, categorize, etc—but you must choose Never send it to Spam if you do not want to lose another notification.
If you continue to have issues, please put in a ticket or contact ITG at ITG@emerson.edu/call ext 8090. Also see Gmail's Help for more information.