Personal Canvas Time Zone
Depending on the campus where you are taking classes, it is your responsibility to adjust your personal time zone in Canvas accordingly.
For Boston: Eastern (ET or EST).
For LA: Pacific (PT or PST).
For the Netherlands/Castle Program: Change your time zone to GMT/UTC + 1h during Standard Time, or GMT/UTC + 2h during Daylight Saving Time.
By default, Canvas is set as a whole to EST (Eastern Standard Time). However, if you are in LA, you may have realized that this means all your assignment settings and calendar events are off by three hours! The only way to change time zones in Canvas is via your personal settings, as this will override the EST Canvas-wide time zone, and won't count assignments as late if you turn it in at 10 a.m. PT (1 p.m. ET).
Instructions on how to change your time zone are available in this Canvas Guide.
Zoom in Canvas Time Zones
Changing your time zone in your Canvas settings will not adjust the times of any Zoom meetings listed on a course's Zoom page. To ensure that you're seeing meeting times converted to your time zone, edit your time zone by visiting one of your course's Zoom pages in Canvas and clicking the small pencil icon next to time zone information: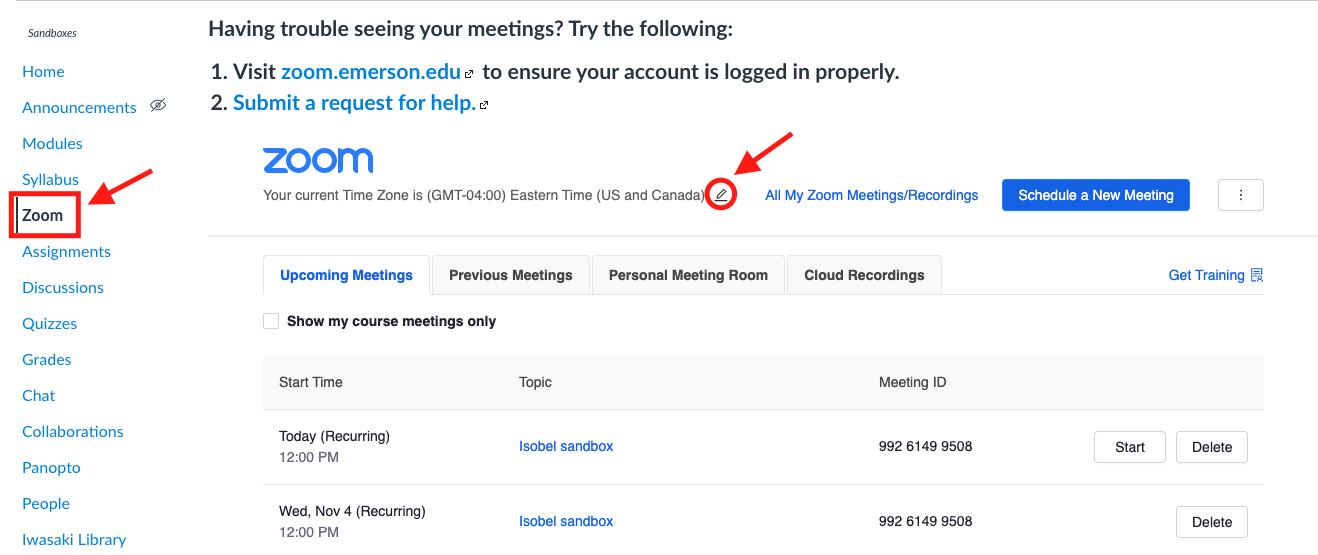 Then, in the box that appears click on the dropdown menu to find and select your time zone; you can also type into the box to search for your time zone: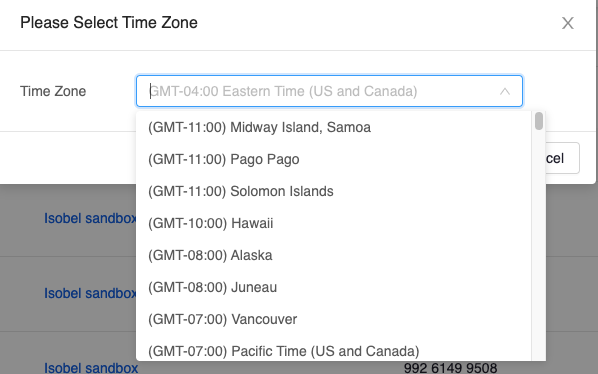 The changes you make to your Zoom in Canvas time zone in one course will be applied to all your courses.