Before Starting: Mobile VPN Configuration for Off-Campus Use
Install and configure VPN on your mobile device using the instructions in this article. Be sure to read the "Important Note about Duo" section before starting this process. If you are on-campus using eduroam, you do not need to connect to the VPN to connect to Avaya Workplace. Connecting to both will cause server issues for your device.
To connect to the Avaya Desktop Softphone, read this article.
Installing Avaya Workplace
Once you are connected to the Emerson VPN, follow the installation instructions below:
Search for Avaya Workplace in the Play or App Store and install the Avaya Workplace application.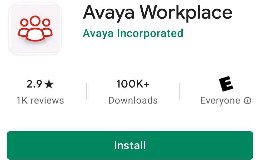 Open the Avaya Workplace application and allow Avaya Workplace to make and manage phone calls along with record audio. The other access permissions (like access to Calendar and Contacts) are optional, and may be changed at any time in Settings.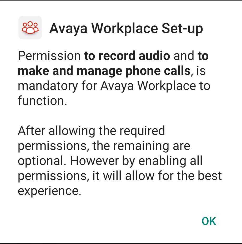 Accept the terms of service for your device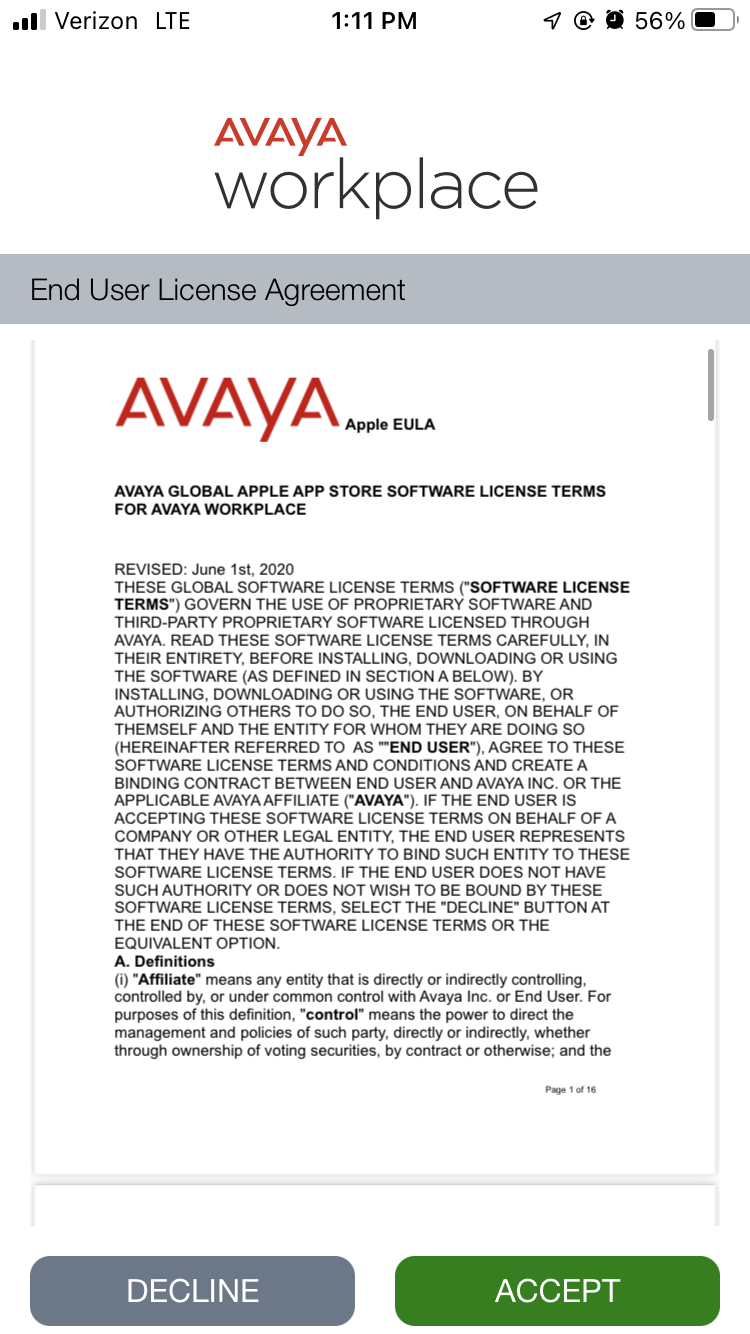 Tap the "Configure my account" button. If you open to the home screen instead of seeing this option, follow these steps.
Tap the gear in the upper left and select "USE A WEB ADDRESS"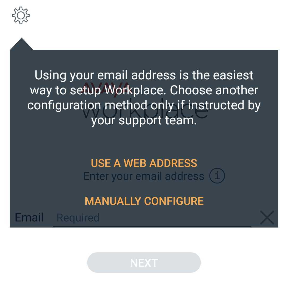 Paste or type the full address below in the URL or email field. Make sure there are no spaces before or after the text string:
http://avaya.emerson.edu/46xxsettings.txt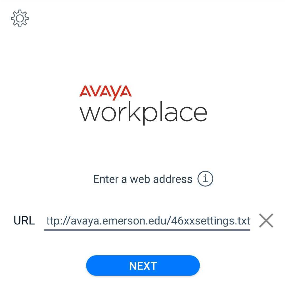 Note: If you get an error similar to "Unreachable URL" or "Problem with Server," you may need to connect to the VPN again, and then tap next.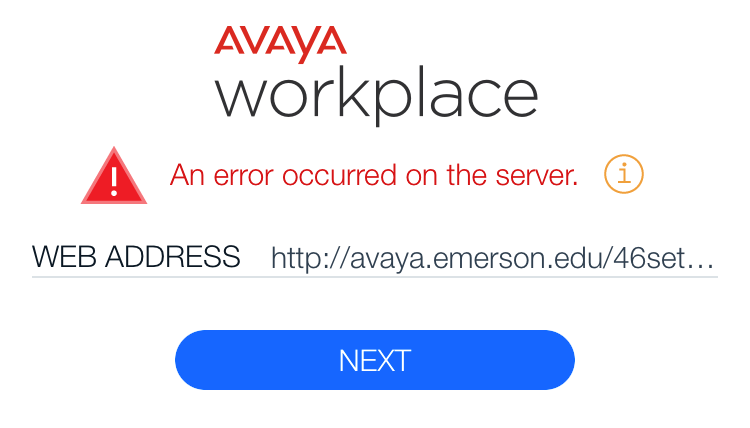 Enter your Avaya Workplace Extension and Password to sign in.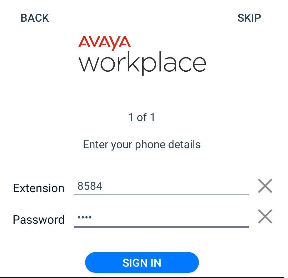 You will be prompted with a disclaimer regarding emergency calls so click "okay" to enter the tutorial.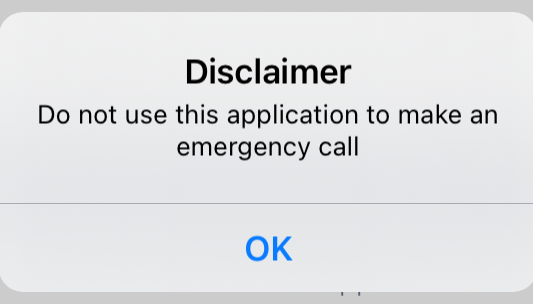 Once logged in you should have a green check mark in the upper right of the screen confirming you are connected to the Emerson phone server.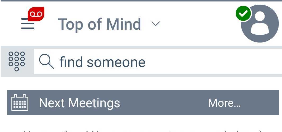 Note: You will automatically disconnect from the phone server if you disconnect from your VPN. You will see a red triangle with an exclamation point near your name.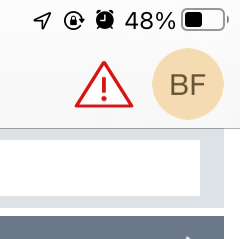 Logging in Again
The next time you log into Avaya Workplace, you should be automatically logged in or brought to a Sign in screen.
If You Don't See an Option to Configure
If you are immediately brought to the home screen instead of being given an option to configure, you will need to go into the settings menu.
Click the hamburger menu at the upper left of the screen, then the gears icon. Navigate through Settings > Accounts > Configure Services > Auto Configure > Use a Web Address. You will be able to enter the web address here, and resume the set up process.