Setting up an Account
As a Banner user, you can set up an Ellucian Banner support account and log a ticket with Ellucian directly.
Ellucian Hub is Ellucian's single sign on portal with access to Ellucian's Action Line for Banner support as well as articles and documentation libraries. You can also join Ellucian's e-Communities.
The Ellucian Hub Registration FAQ page answers questions about the registration process and what to do if you forget your Ellucian username and password.
Signing up only takes a couple of minutes. Simply visit the Ellucian Hub registration site, https://clientapps.ellucian.com/SignUp. Enter and confirm your Emerson email address and click Submit. Once your Emerson email address has been validated, which may take up to a day, you will be issued instructions for signing in.
Submitting a ticket with Ellucian
To submit a ticket, visit https://ellucian.okta.com/ and enter your username and password. Click on the app Ellucian Support Center.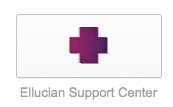 Click on the tab Cases and click the button Create New Case. This can also be found under Quick Links.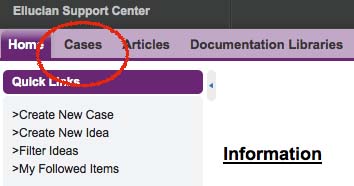 Fill in the information as follows:
Product line is Banner.
Product Name is the Banner product, for example, Finance.
Subject is a short description of the issue.
Description is the problem in detail.
Module is the application with which you are having an issue.
Version is the version of the module, if known.
Leave the default priority as Medium.
Object/process can be left blank.
Environment—choose whether it's Live (Production) or Test (PPRD).
Check the box Send Case Confirmation Email to receive a confirmation and click Submit.
You can also view cases logged by other users at Emerson. Click on the Cases tab. In the View drop down list, you will see a history of closed and open cases that have been submitted.