What is Duo?
Emerson uses a service called Duo to manage user logins throughout many of our systems and applications. Duo is a Single Sign-On (SSO) service. Single Sign-On is what allows users to have a single set of credentials that they can use with most of the colleges resources, including Gmail, Box, Canvas, and Panopto. It also prevents users from having to log in to multiple applications. If a user logs into one Duo application and opens another tab in the same browser for an application that also uses Duo, they will not have to enter their credentials again.
Duo Login Screen: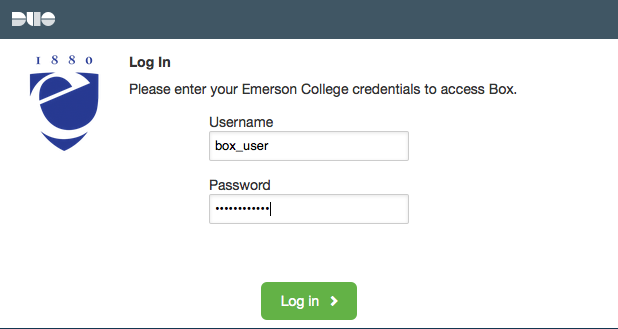 What is Two Factor Authentication?
Duo allows us to implement a feature called "Two Factor Authentication" (also known as 2FA) to Emerson applications and services which is a method of confirming a user's claimed identity by utilizing a combination of two different factors. When considering modern cyber security risks and phishing attempts, having 2FA enabled allows us to ensure that if someone manages to steal our password, they are still unable to log in.
How To Use Two Factor Authentication
Two Factory Authentication comes in many forms. These can include a text message/phone call that provides you a code to enter, a push notification sent your smartphone that needs to be approved, a physical device that provides a code that changes every X amount of time, and many other forms. Duo allows users to receive a text or phone call with a code or select "Accept" on a push notification from the Duo smartphone app. This prompt always occurs as the second level of account protection after a user enters their username and password.
Duo push notification: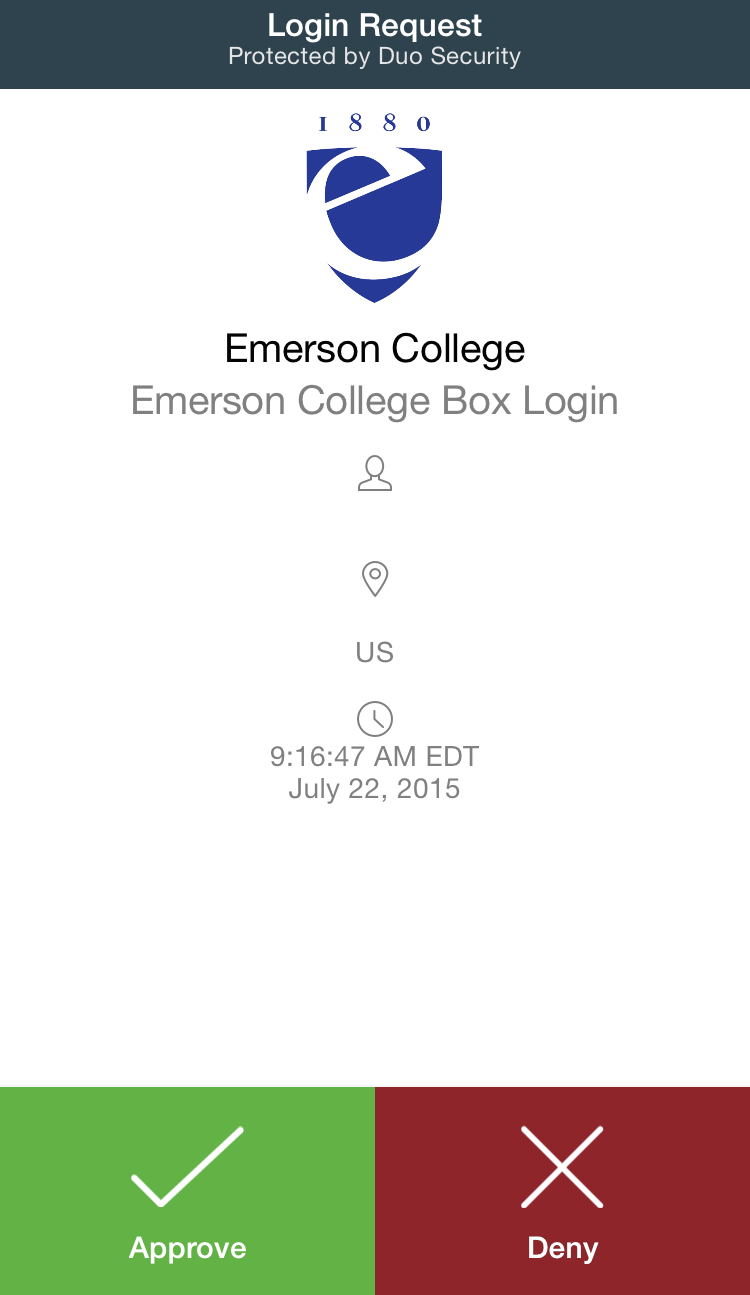 Frequently Asked Questions:
What if I don't have cell phone reception?
We highly recommend users setup using a push notification on their cellphone instead of a text message. If a user is trying to login to an Emerson system or application, they would require internet access, therefore their smartphone could receive a push notification. However, if you are in an area that has internet access, but not a cell signal, then you would be unable to receive a text or phone call to authenticate.
Can I register multiple devices?
Yes! In fact, we recommend that users add multiple devices when they are first setting up two factor authentication. For example, if you setup your cellphone as well as your office phone, if your cellphone gets lost, broken, or runs out of battery, you can still authenticate by using your secondary device.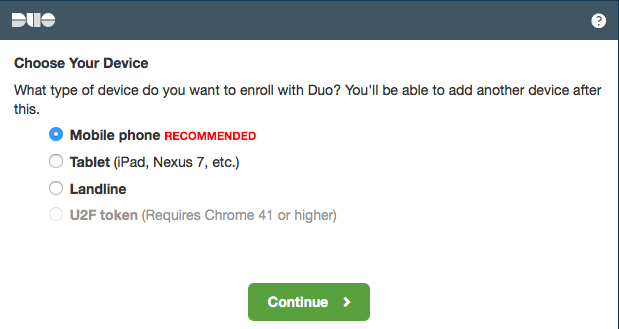 What applications use two factory authentication?
Currently, only Box uses two factor authentication, but over the next few months, we will be looking to enable it on as many applications and systems as possible.
We have a article on logging into Box with Duo here: Logging Into Box