Browse profiles of all the labs on campus and see what is available. You can choose an open-access, classroom, or specialty lab—or even a kiosk—to meet your needs:
Open-Access Labs
Classroom Labs
Specialized Labs
Kiosks
Open-Access Labs
All students, faculty, and staff are welcome to use open-access lab resources during lab operation hours. Classes are not scheduled in these labs, making them a great place to get work done.
New for Fall 2020:
Users will be asked to make a reservation to use computers in the open-access labs so that we can maintain social distancing and keep devices clean in between use. Staff will be available on-site to assist you with booking a computer, or you may do so in advance through the new patron portal.
APL: Advanced Projects Lab
Walker 415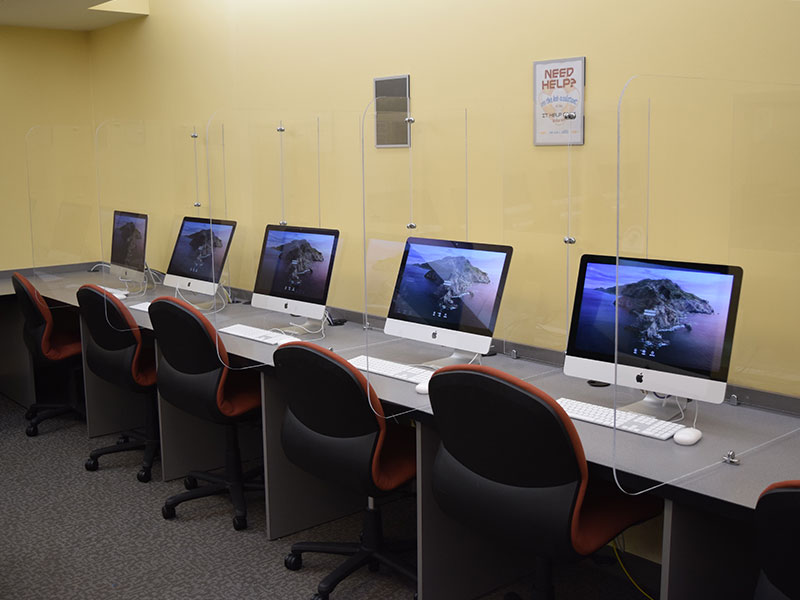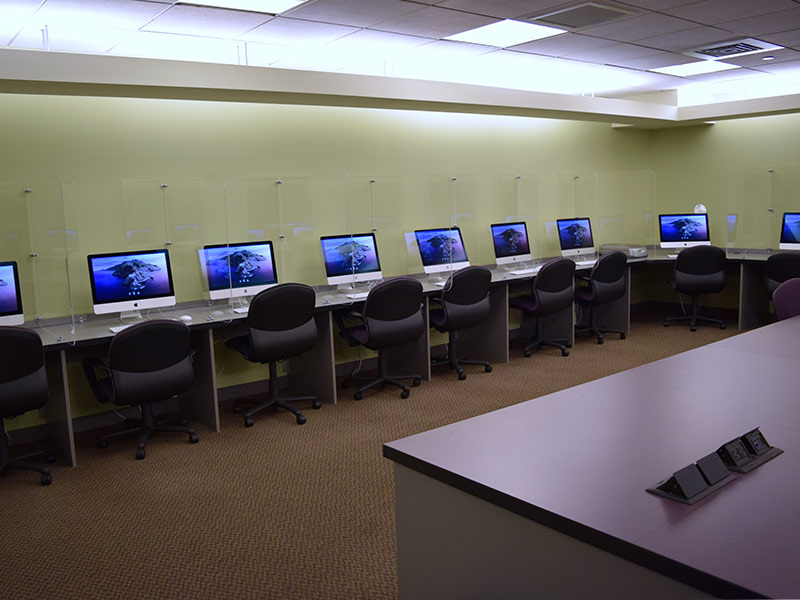 ---
Classroom Labs
Classroom labs are instructional spaces where classes and workshops are held. Please see the current lab schedule to see when these labs are available. Faculty: see our lab reservations form on Spacebook to reserve a lab for a course or an event.
---
Specialized Labs
In addition to our open-access and classroom labs, Emerson has numerous computing spaces dedicated to production and other curriculum-specific activities. Each specialty lab is a great resource for students enrolled in the academic program it is tailored to serve.
---
Kiosks
For your convenience, computer kiosks for quick Internet access and printing can be found at various locations around campus. Kiosks are available during all hours of building operation. However, during busy periods, users are asked to restrict their kiosk use to five minutes.
Print Kiosks
Print kiosks are located around campus so you can print without having to go into a lab. You can print from one of the kiosk computers or from your own device.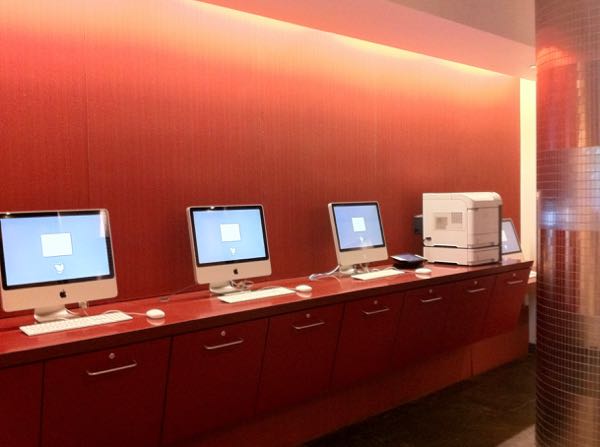 Paramount Center, 555 Washington Street

3rd Floor

172 Tremont Street

1st Floor
The following print kiosks will be offline for Fall 2020:
Colonial Building, 100 Boylston Street

Basement laundry room

Walker Building, 120 Boylston Street

4th Floor (at the IT Help Desk)

2 Boylston Place

1st Floor

Piano Row, 150 Boylston Street

1st Floor

Little Building, 80 Boylston Street

2nd Floor
Reference Kiosks
Reference kiosks provide quick access to the Library's database resources. Contact the library to reserve a computer.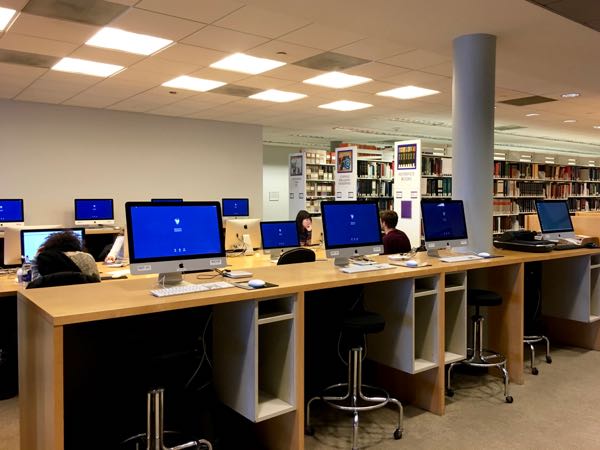 Internet Kiosks - Offline for Fall 2020 semester
Internet kiosks are available throughout campus for quick Internet and application access between classes. Each keyboard has an open USB port suitable for use with flash drives and similar devices.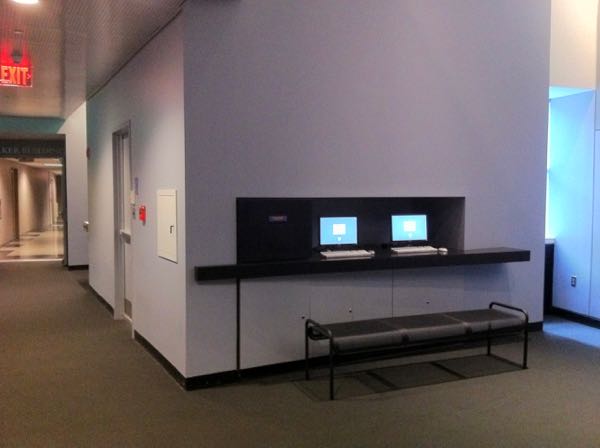 Ansin Building, 180 Tremont Street

2nd floor

Tufte PPC, 10 Boylston Place

5th floor
6th floor
10th floor

Walker Building, 120 Boylston Street

2nd floor
4th floor
5th floor
6th floor