Browse profiles of all the labs on campus and see what is available. You can choose an open-access, classroom, or specialty lab—or even a kiosk—to meet your needs:
Open-Access Labs
Classroom Labs
Specialized Labs
Kiosks
Open-Access Labs
All students, faculty, and staff are welcome to use open-access lab resources during lab operation hours. Classes are not scheduled in these labs, making them a great place to settle to get your work done—all day, if need be.
APL: Advanced Projects Lab
Walker 415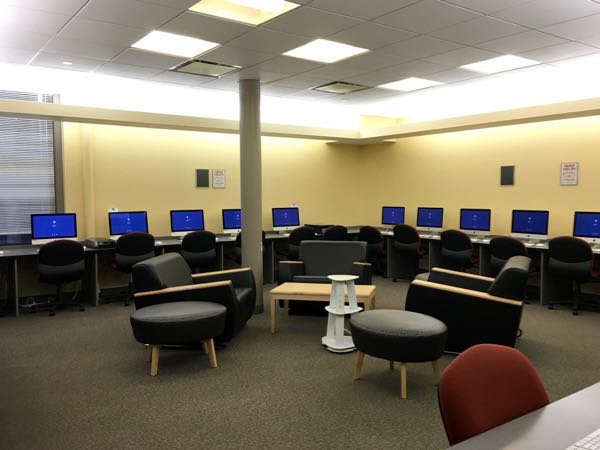 XML
Ansin 111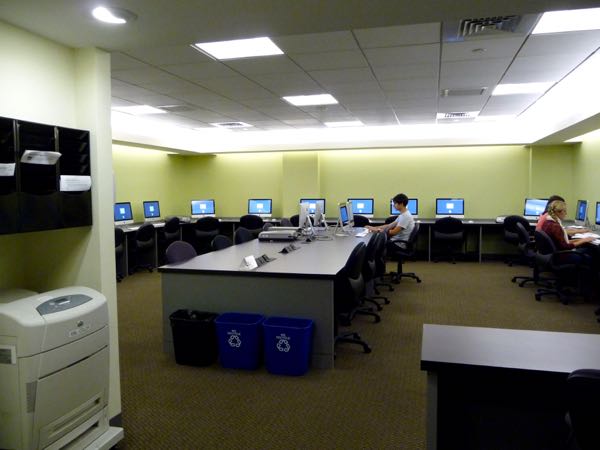 ---
Classroom Labs
Classroom labs are instructional spaces where classes and workshops are held. During operating hours when they are not reserved, these spaces are open for general use. Please see the current lab schedule to see when these labs are available. See our lab reservations form to reserve a lab for a course or an event.
ATL: Academic Technology Lab
Walker 418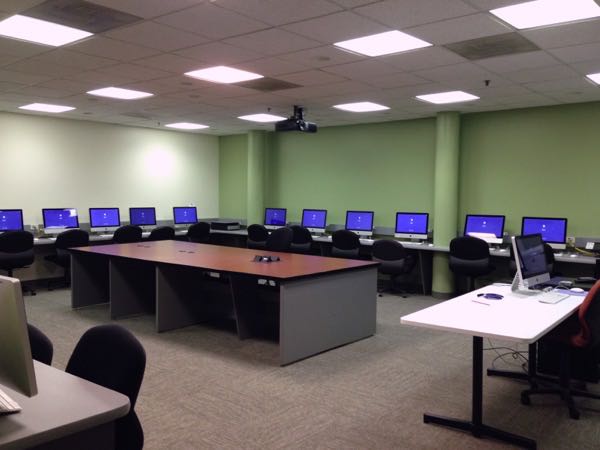 CML1: Communications & Marketing Lab 1
Walker 634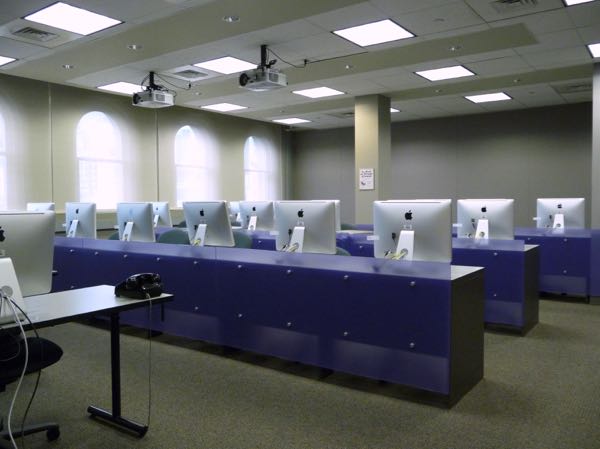 CML2: Communications & Marketing Lab 2
Walker 633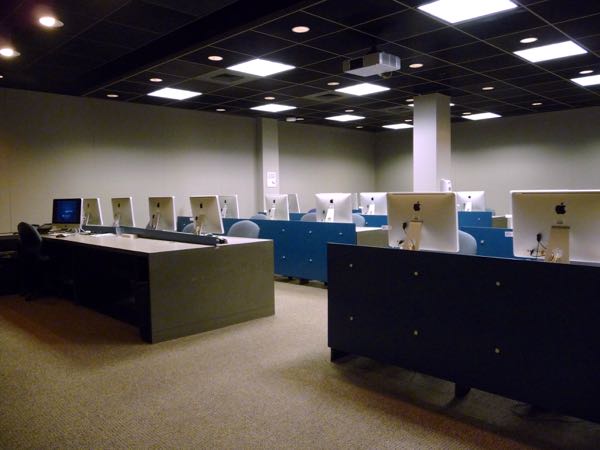 JRL: Journalism Lab
Walker 638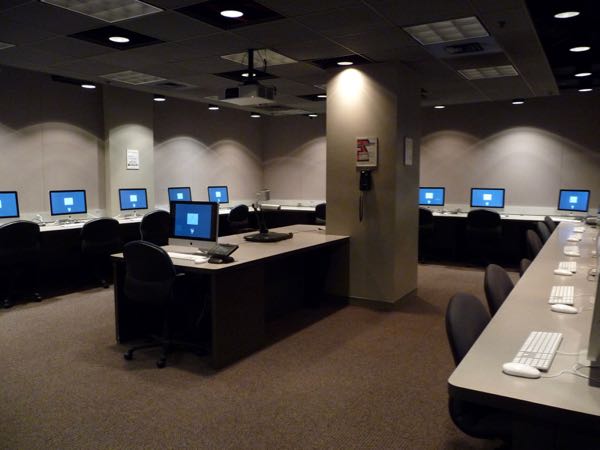 LEC: Library Electronic Classroom
Walker 322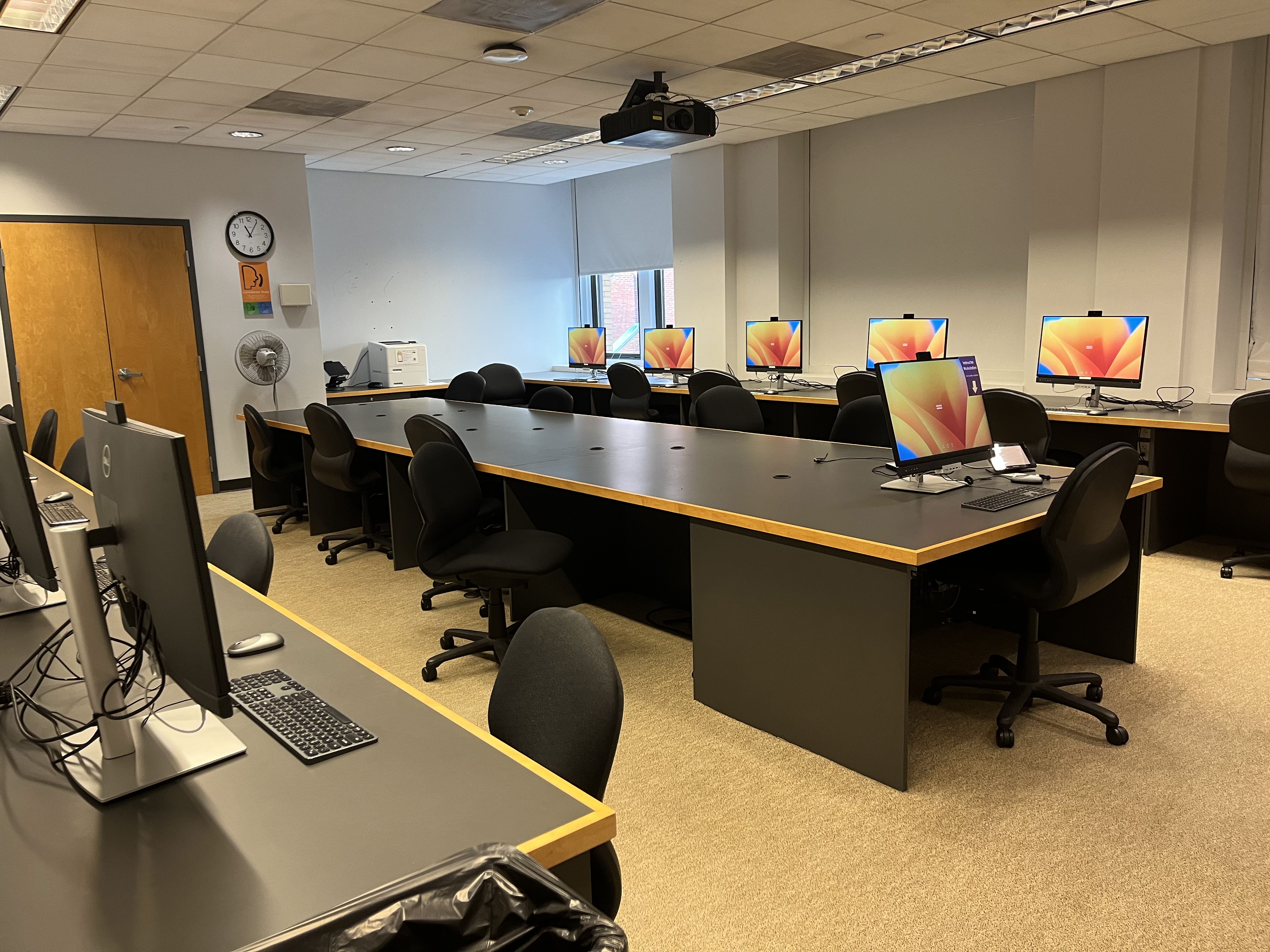 WPL: Writing & Publishing Lab
Ansin 112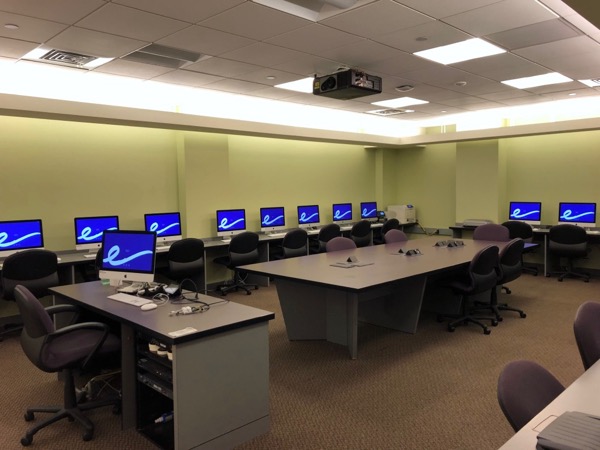 ---
Specialized Labs
In addition to our open-access and classroom labs, Emerson has numerous computing spaces dedicated to production and other curriculum-specific activities. Each specialty lab is a great resource for students enrolled in the academic program it is tailored to serve.
EML: Emerging Media Lab
Ansin 312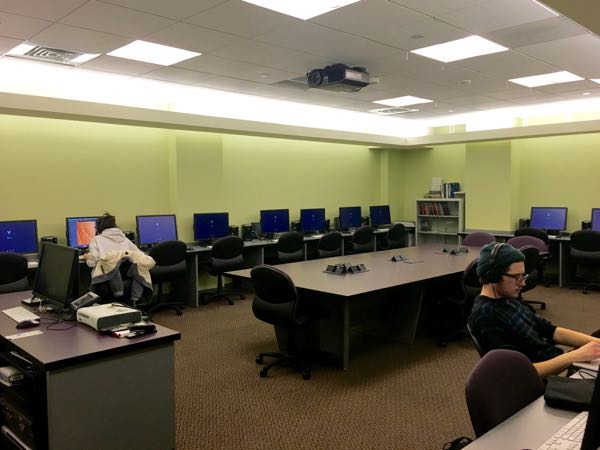 CAD Lab: Computer-Aided Design Lab
Tufte 1010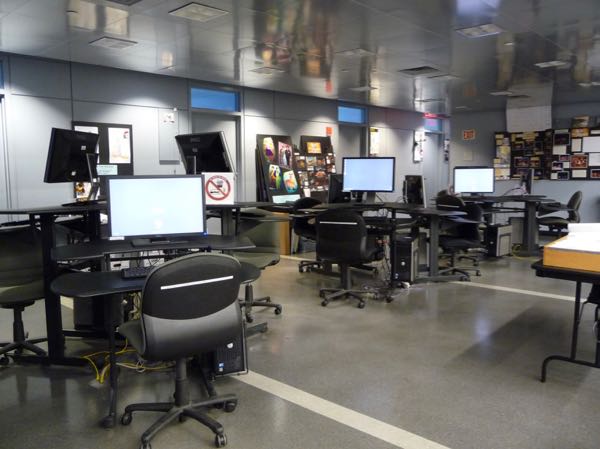 color laser printer, with tabloid and double-sided print capability
Part of the Theatre Design and Technology Studio
CSD: Communication Sciences & Disorders Lab
216 Tremont, Room 812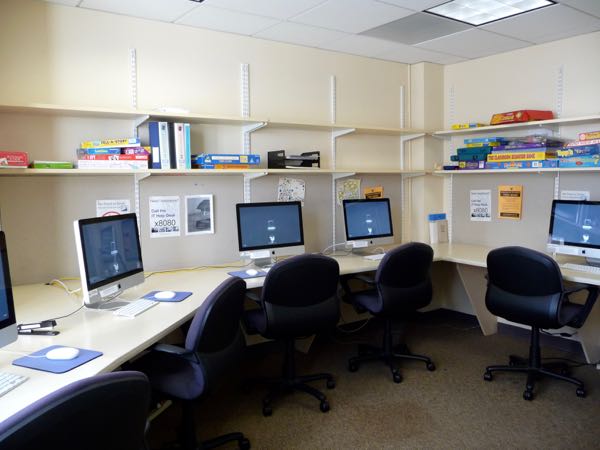 Digital Post-Production Labs and Suites
Ansin floors 6–8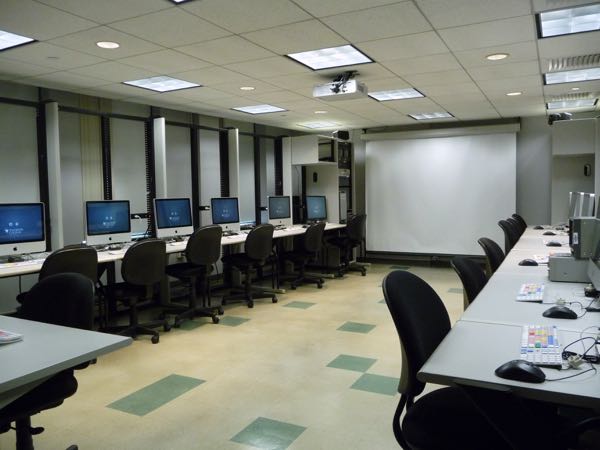 The DPL and Suites are equipped with hardware and software specifically suited to Visual and Media Arts students' needs. On-site support is provided by dedicated MTP staff.
These spaces include:
DFL: Digital Film Post-Production Suites - Ansin 6 & 8
DPL1: Digital Production Lab 1 - Ansin 809
DPL2: Digital Production Lab 2 - Ansin 703
DPL Suites - Ansin 8
VEL: Video Editing Lab - Ansin 803
Visit Emerson's Post-Production Labs support site for detailed information about these spaces.
NSR: Newsroom
Walker 628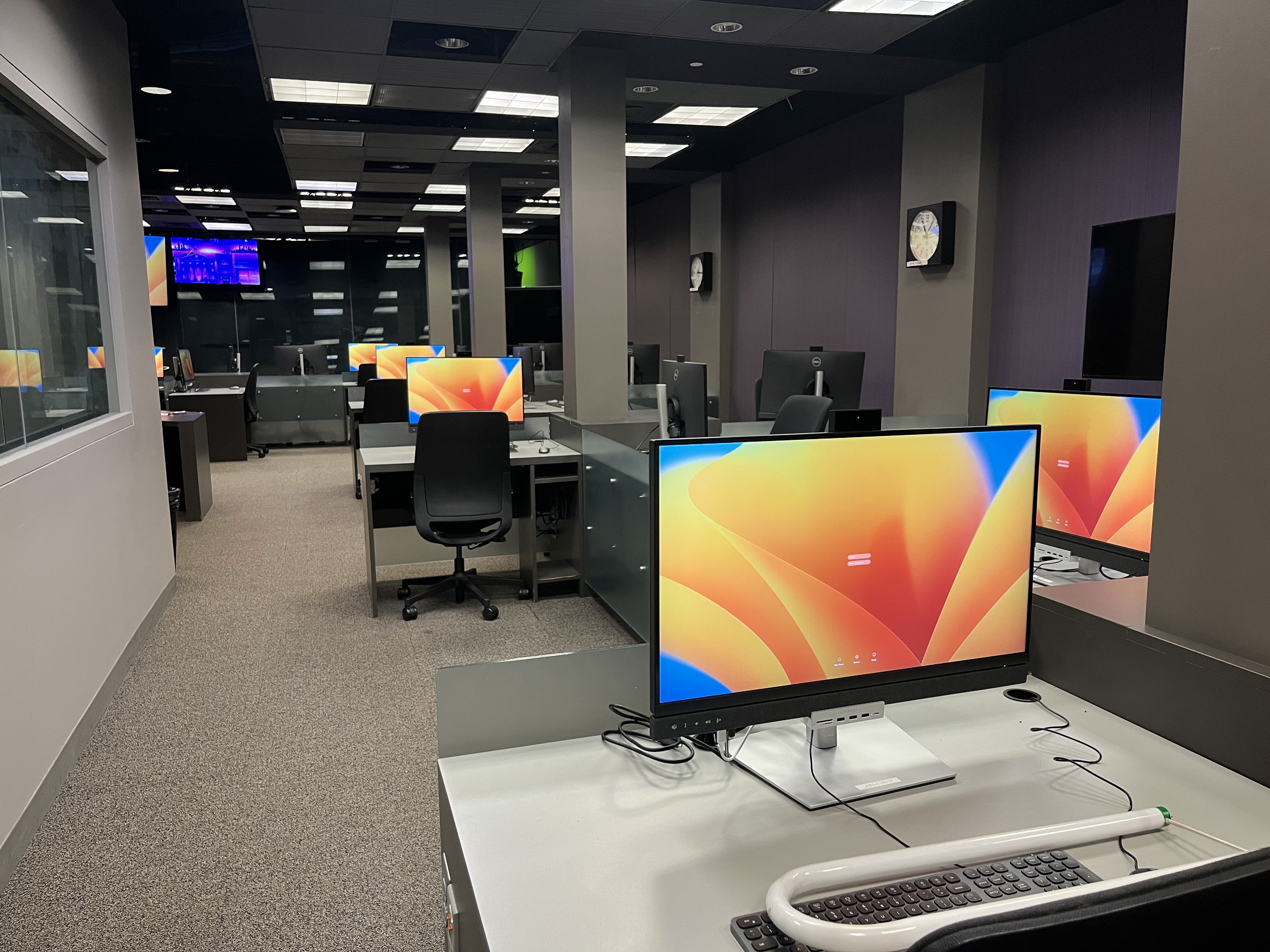 PEL: Photo Editing Lab
Ansin 206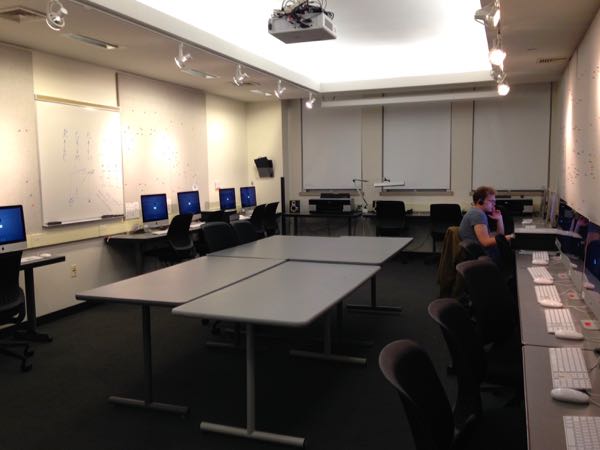 ---
Kiosks
For your convenience, computer kiosks for quick Internet access and printing can be found at various locations around campus. Kiosks are available during all hours of building operation. However, during busy periods, users are asked to restrict their kiosk use to five minutes.
Internet Kiosks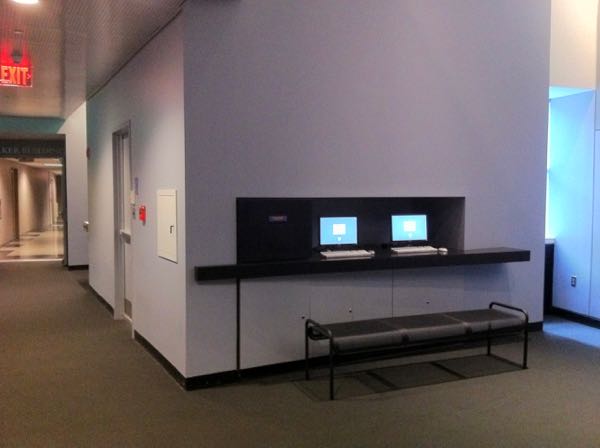 Ansin Building, 180 Tremont Street
Tufte PPC, 10 Boylston Place

5th floor
6th floor
10th floor

Walker Building, 120 Boylston Street

2nd floor
4th floor
5th floor
6th floor
Internet kiosks are available throughout campus for quick Internet and application access between classes. Each keyboard has an open USB port suitable for use with flash drives and similar devices.
Print Kiosks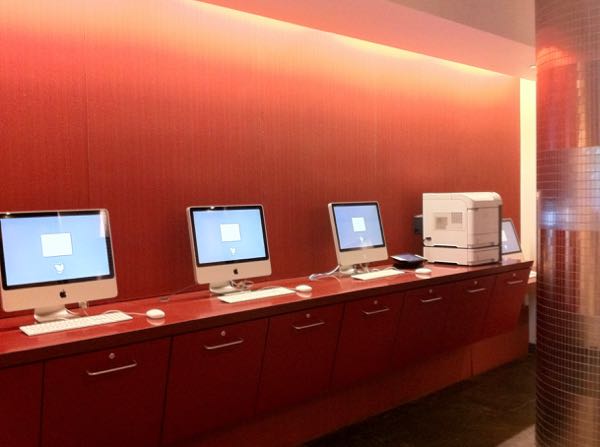 Paramount Center, 555 Washington Street
Colonial Building, 100 Boylston Street
Walker Building, 120 Boylston Street
2 Boylston Place
Piano Row, 150 Boylston Street
172 Tremont Street
Little Building, 80 Boylston Street

2nd Floor (To Be Installed Soon!)
Print kiosks are located around campus to give you quick access to black and white printers without having to go into a lab. Each keyboard has an open USB port suitable for use with flash drives and similar devices.
Reference Kiosks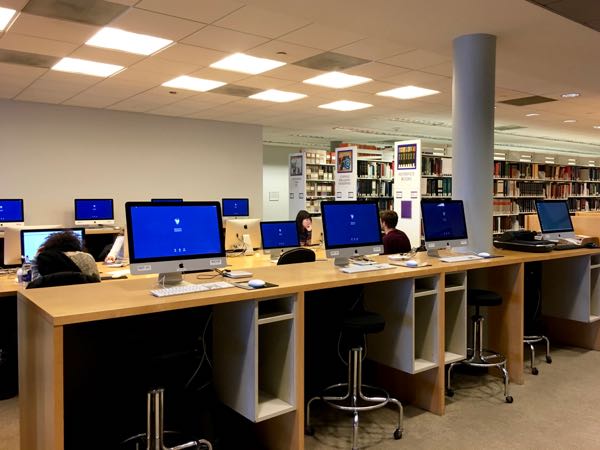 Reference kiosks provide quick access to the Library's database resources.