What is CreativityKit?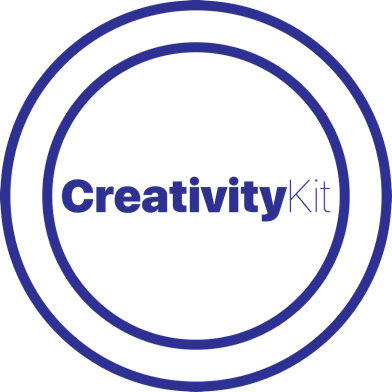 CreativityKit is a curriculum innovation program for first and second year undergraduate journalism students that provides the software technologies that help prepare students for their career while allowing them to use their own personal equipment.
By ensuring equal access to the storytelling tools they need, CreativityKits facilitate a fast-paced, collaborative journalism curriculum that allows classes to embed themselves within communities, capturing the news as they witness it, and creating a more immersive, real-world learning experience.
Why start the CreativityKit program?
CreativityKits will standardize and raise the access to technology for everyone. Students will become more familiar with a digital journalism workflow so that more classroom time can be devoted to learning how to gather news, tell compelling stories, and receive meaningful critiques of their work. All Journalism Faculty will receive additional, ongoing training to be able to integrate technology tools effectively in their teaching.
What is the cost of CreativityKit?
Hardware
During the 2017-2018 academic year, first-year journalism students will be required to bring a laptop computer to campus that meets the specifications set forth by the Journalism faculty. Your personal computer must be capable of running sophisticated software used in the field and should meet the following specifications:
MacBook Pro, 13 inch, 2.3 GHz Intel Core i5, 16 GB RAM, 256 GB SSD, Thunderbolt 3
Computers with this specific configuration can be purchased at a discounted rate through the Apple Store via this link: 
https://www.apple.com/us_edu_380897/shop/recommended
This computer specification is powerful enough to last all four years at Emerson so you will not need to upgrade your laptop hardware during that time.
Journalism students are also strongly recommended to arrive on campus with an iOS device (iPhone, iPod Touch, or iPad). The journalism curriculum is designed with the assumption that students will capture media, edit, and publish on their own iOS mobile device. Non-iOS device workflows will not be supported by the curriculum. Students who do not have an iOS device will have access to borrow from a small pool of iPod Touch devices. Based on the number of available devices, reservations are time-limited which may impact the flexibility that students will have in completing course assignments.
Software
The CreativityKit software will be completely subsidized by the College. Final Cut Pro X and Adobe Creative Cloud Suite will be loaded to your personal MacBook upon matriculation to Emerson College. The software packages provided by the College will defray almost $1,300 in costs. We will host a special session during Fall 2017 orientation to ensure that all personal laptops conform to the mandatory standard and are loaded with the Emerson-provided software.
I already have a laptop, but it does not meet those specifications. Why can't I use it?
The hardware above is specified to properly run and load applications that are required in the Journalism curriculum for all four years of the program. Standardizing the Journalism Program's laptops and software makes it easier to collaborate on projects and send students learning materials. This allows the Journalism Department to raise classroom expectations and help students reach a high level of achievement at graduation.
Can I decide not to participate in the CreativityKit program?
By standardizing technology, the journalism program is able to progressively provide students with more challenging assignments in digital news gathering and storytelling. All new journalism majors are required to adopt the CreativityKit program in order to successfully complete the program. Students who choose not to participate should contact the Admission Office to discuss any concerns and/or other suitable programs of study at Emerson College.
In addition to saving files on my laptop, where else can I keep my saved projects and back up my data?
All Emerson students have access to 25GB of storage on Box.com for general work. This should be the "go-to" location for saving Microsoft docs, Final Cut Pro X timelines, homework assignments, etc. Media files should be saved to an external hard drive.
Performing regular backups of personal data is essential and the responsibility of the student.
What policies apply to my use of the software provided as part of CreativityKit?
Emerson is a creative community that produces an abundance of quality work and respects the rights of authors. We don't tolerate the theft of other people's ideas and work. Students may refer to Emerson College policies on acceptable use, privacy, copyright, and security for more information.
What happens when I graduate or if I change my major?
When you graduate or if you elect to leave the journalism program, IT administrators will remotely remove any software licenses that were provided by Emerson College.
What if I can't afford a computer with the CreativityKit specifications?
Appeals must be submitted via email to michael_lynch@emerson.edu.
More questions?
Please contact Bianca Sedillos-Jiron at bianca_sedillos_jiron@emerson.edu.