Please Note:
This information is accurate for the 2016/2017 academic year. Please stay tuned for changes for the 2017/2018 academic year.
What is CreativityKit?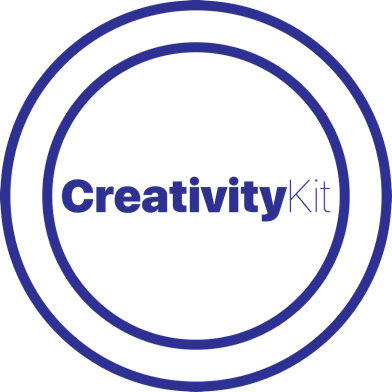 CreativityKit is a new curriculum innovation program for first-year journalism students that provides laptops that are fully loaded with the software needed for them to complete their journalism coursework. CreativityKit enables students to spend more time gathering news, editing stories, and publishing them while still in the field.
By ensuring equal access to the storytelling tools they need, CreativityKits facilitate a fast-paced, collaborative journalism curriculum that allows classes to embed themselves within communities, capturing the news as they witness it and creating a more immersive, real-world learning experience.
Journalism students will trade in their CreativityKit at the beginning of their junior year and will be issued a new one with updated equipment. For the remaining two years, they will have the resources needed to tackle more complex stories. Just prior to graduation, each student will return their CreativityKit, retaining their digital portfolio of work.
Each year, new groups of first-year journalism students will be issued CreativityKits.
Why start the CreativityKit pilot program?
CreativityKits will standardize and raise the access to technology for everyone. Students will become more familiar with a digital journalism workflow so that more classroom time can be devoted to learning how to gather news, tell compelling stories, and receive meaningful critiques of their work. All Journalism Faculty will receive additional, ongoing training to be able to integrate technology tools effectively in their teaching.
What is the cost of CreativityKit?
During the 2016-2017 academic year, the College will completely subsidize the CreativityKit fee. This will be reflected as a credit on the student's billing statement. In following years, students will be responsible for paying the full amount of the CreativityKit fee of approximately $250 per semester.
The College is able to receive a significant discount on computers and software, and it will pass on that savings directly to students. The total amount of CreativityKit fees over four years of college is approximately 40 percent less than the typical cost of laptops and software with student discounts. All CreativityKit fees stay within the program to maximize the benefit to students and their families.
Every other year, journalism students will exchange their CreativityKit for a new one. For example, students who enroll at Emerson in their freshman year will receive a new laptop at the beginning of their junior year.
First-year undergraduate students, and second-semester transfer students will be included in the program's pilot year. Each new class of incoming journalism students will be added to the CreativityKit program.
Why can't I use my use my own laptop?
Standardizing the Journalism Program's laptops and software makes it easier to collaborate on projects and send students learning materials. This allows the Journalism Department to raise classroom expectations and help students reach a high level of achievement at graduation.
Emerson is able to purchase laptops and software at a discount that is typically 40 percent less than what students and their families can receive on their own. The College will pass this savings directly to students to make the program as affordable as possible.
Can I purchase my CreativityKit when I graduate?
No. Emerson's non-profit status doesn't allow the College to easily resell its equipment. Additionally, the software licenses cannot be transferred to individuals.
Just before graduation, students may purchase new Apple products with their student discount.
What is the software included in CreativityKit?
CreativityKits will include Adobe Creative Cloud, Microsoft Office, Apple's Pages, Numbers, Keynote, GarageBand, iMovie, and Final Cut Pro X.
What is the laptop included in the CreativityKit?
The CreativityKit specifications will be upgraded every year. In fall 2016, the College will issue 13" Apple MacBook Air laptops with 8GB of memory and 256GB of storage. CreativityKits include an all-day, 12-hour battery and a built-in SD card reader to make it easy to download photos and video from the Journalism Department's cameras.
Can I install any apps or download any media?
Any apps or media students purchase with their Apple ID from the App Store is theirs to keep. It will stay with their Apple ID after they graduate and can be transferred to their second CreativityKit.
Students will have the ability to install any app or download media. However, Emerson is a creative community that produces an abundance of quality work and respects the rights of authors. We don't tolerate the theft of other people's ideas and work. Students may refer to the College's Acceptable Use Policy for more information.
How can I keep my saved projects and back up my data?
All Emerson students have access to 25GB of storage on box.com for general work. This should be the go-to for their Microsoft docs, FCP X timelines, homework assignments, etc. Media should go on to the external drive.
Performing regular backups of personal data is essential and the responsibility of the student. Students are required to purchase a portable hard drive to back up their CreativityKit and save major projects.
Can I personalize my CreativityKit with stickers and cases?
Yes. But, there is an inventory tag on the bottom of the laptop that must remain visible.
Students will not be charged for normal wear and tear when they exchange their CreativityKit. But, students are responsible for theft and damage beyond normal wear and tear due to abuse or carelessness.
Emerson College's IT Help Desk will examine the laptop and determine if it needs to go out for repair. The IT Help Desk will support student CreativityKits, and are there to assist with software problems. Students are responsible for hardware damage, just like they would with the College's equipment and their own devices.
If the IT Help Desk determines that the laptop needs to be serviced, students will be referred to a nearby Apple Store for repairs. Replacement CreativityKits will be available for temporary checkout at the IT Help Desk on a first-come, first-served basis, so that students can keep up with their assignments. Temporary checkout CreativityKits are available only while the student's CreativityKit is being repaired and if the repair time is longer than three days.
Please see the Student Policy on the Journalism CreativityKit Pilot Program.
Is accidental damage/loss/theft insurance available?
While Emerson does not endorse third-party insurers for CreativityKit, a number of options are readily available in the marketplace.
Do CreativityKit fees stay within the program?
Yes. All CreativityKit fees will stay within the program as a direct benefit to students and their families. Fees will only be used to pay for journalism student laptops, software and the cost to sustain this program.
What policies apply to my use of the laptop provided as part of CreativityKit?
Emerson College policies on acceptable use, privacy, and CreativityKit hardware, software, and security are applicable.
Who will retain administrative access to my CreativityKit laptop?
Students will be given administrative accounts on the CreativityKit laptop. The ongoing software installation, authentication and licensing process requires an Emerson administrative account remain on the laptop. Please see the CreativityKit policy for more information.
What if I change my major?
Students who change their major from Journalism to another major offered by the College will be permitted to keep their CreativityKit through the end of the current semester. At the end of the semester, the student will need to return the CreativityKit.
Who owns CreativityKit?
Through the student's time at Emerson College, CreativityKit is owned by the College. Students may, however, use the CreativityKit as though it is their own, subject to applicable policies.
What if I can't afford the CreativityKit Fee?
A limited amount of Additional funds are available to students based on need. Please contact the Financial Aid Office. A proportion of the CreativityKit fee is used to help make the program affordable for all students.
Are there other Journalism programs like CreativityKit?
Some journalism programs require their students to purchase laptops and software from their college or on their own. However, these programs are more expensive, and students often have to use outdated laptops in their senior year when they are producing complex projects and need more computing power.
CreativityKits will be issued at the start of the academic year, preloaded with all of the tools students will need for their journalism coursework, and students will exchange their CreativityKit in their junior year for a new one.
More questions?
Please contact Bianca Sedillos-Jiron at bianca_sedillos_jiron@emerson.edu.