Congratulations on your new Mac computer!
Note: Before continuing you must have an Emerson College Duo account set up. If you have not set up your Duo account yet please do so before setting up your computer.
Please use the steps below to set up your machine
-------------------------------------------------------
1. Turn on the computer using the Power button
2. Select your language: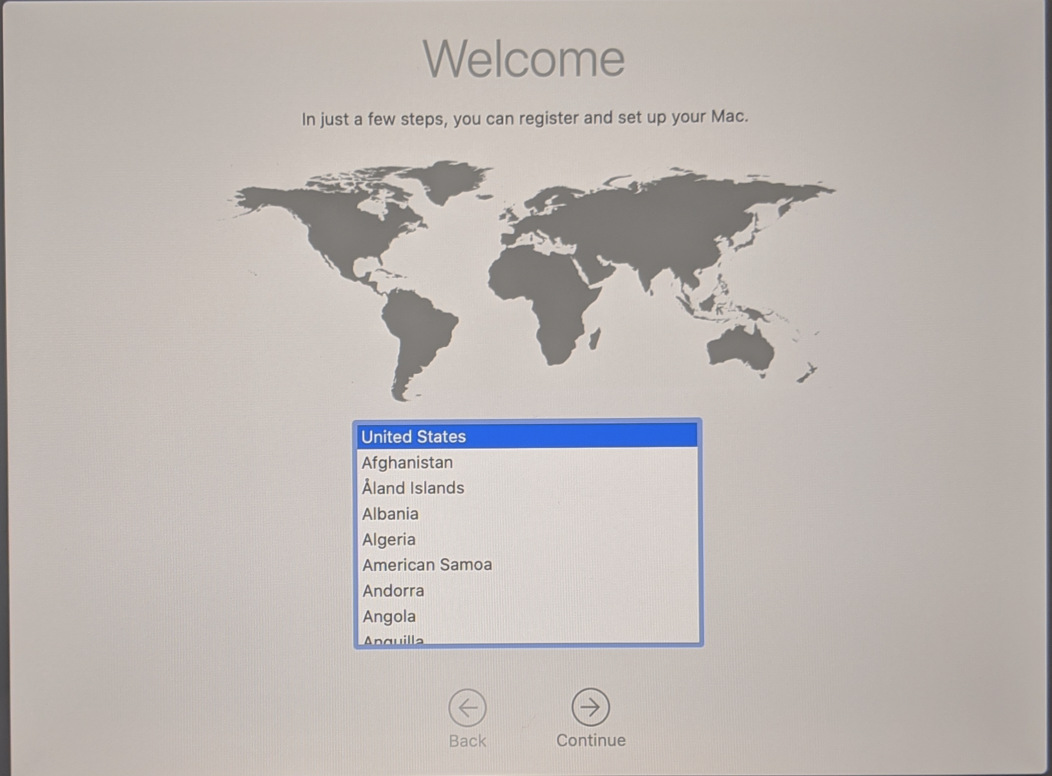 3. Select your wireless network and, if necessary, enter your network password: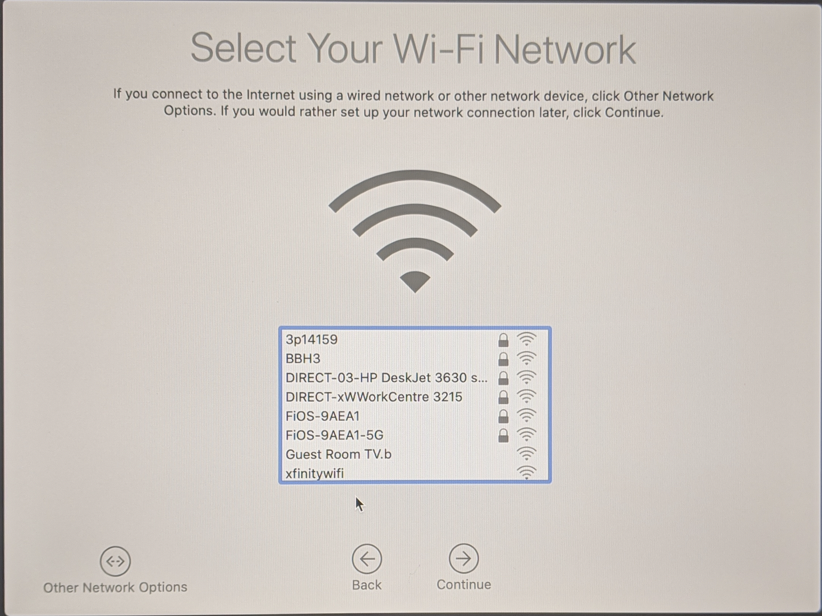 4. You will come to a remote management screen like the one below. Please hit Continue once it has loaded: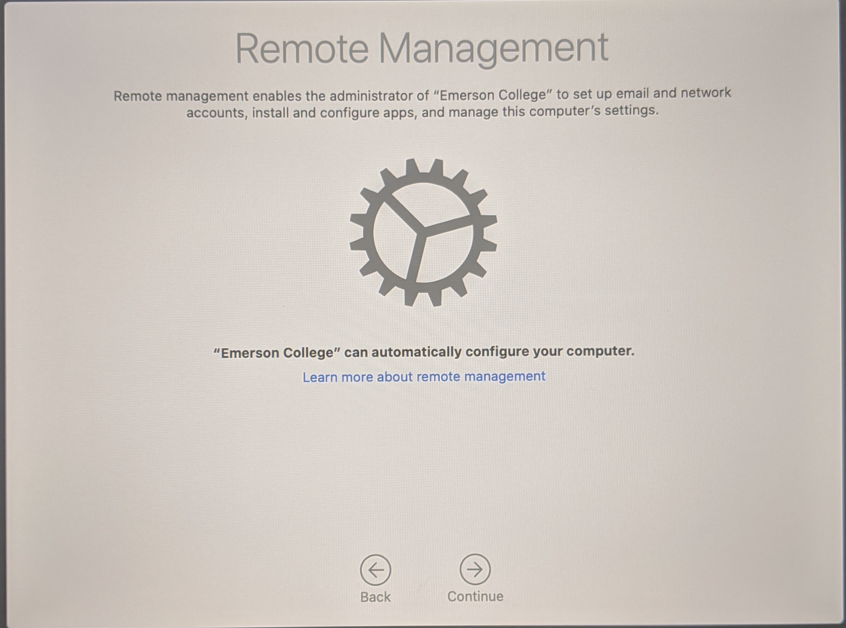 5. A Duo login screen will appear. On the Duo login screen please enter your Emerson username (firstname_lastname) followed by your college password: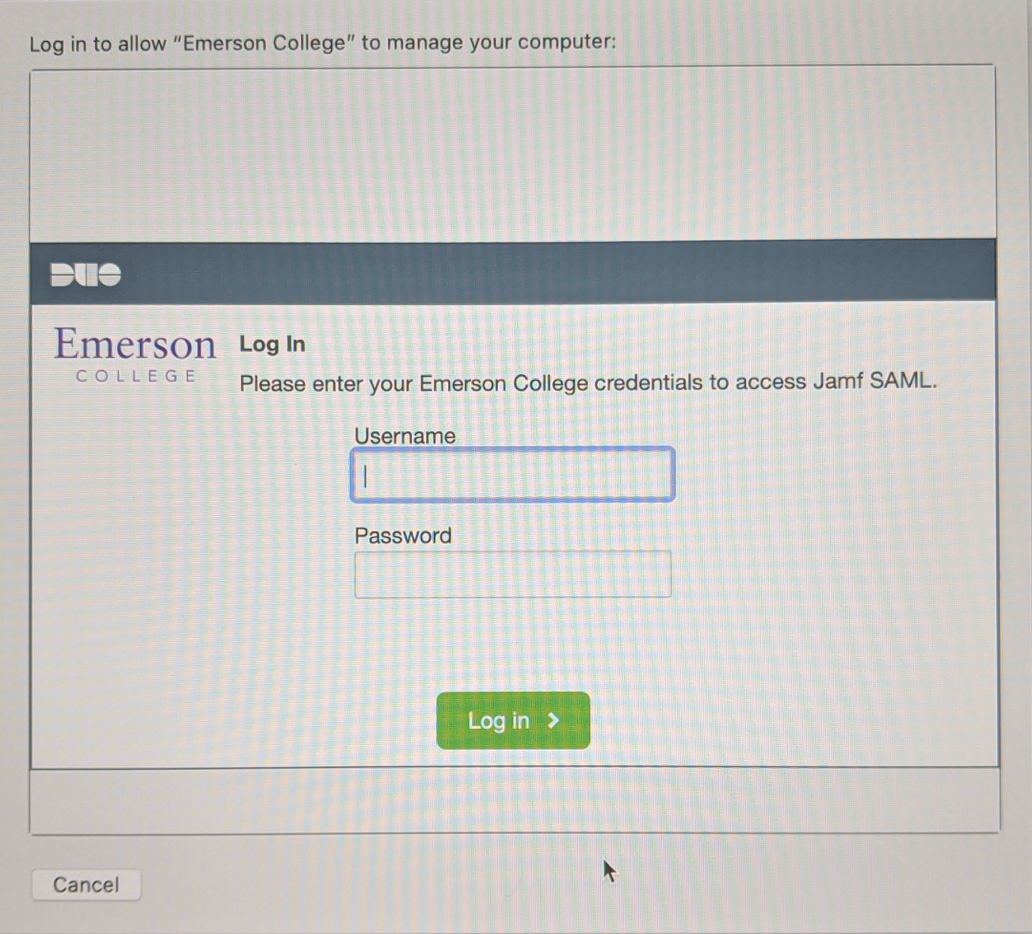 6. Make sure to have your 2nd factor of authentication available (typically your cellular device) and send yourself either a call, text, or Duo Push notification: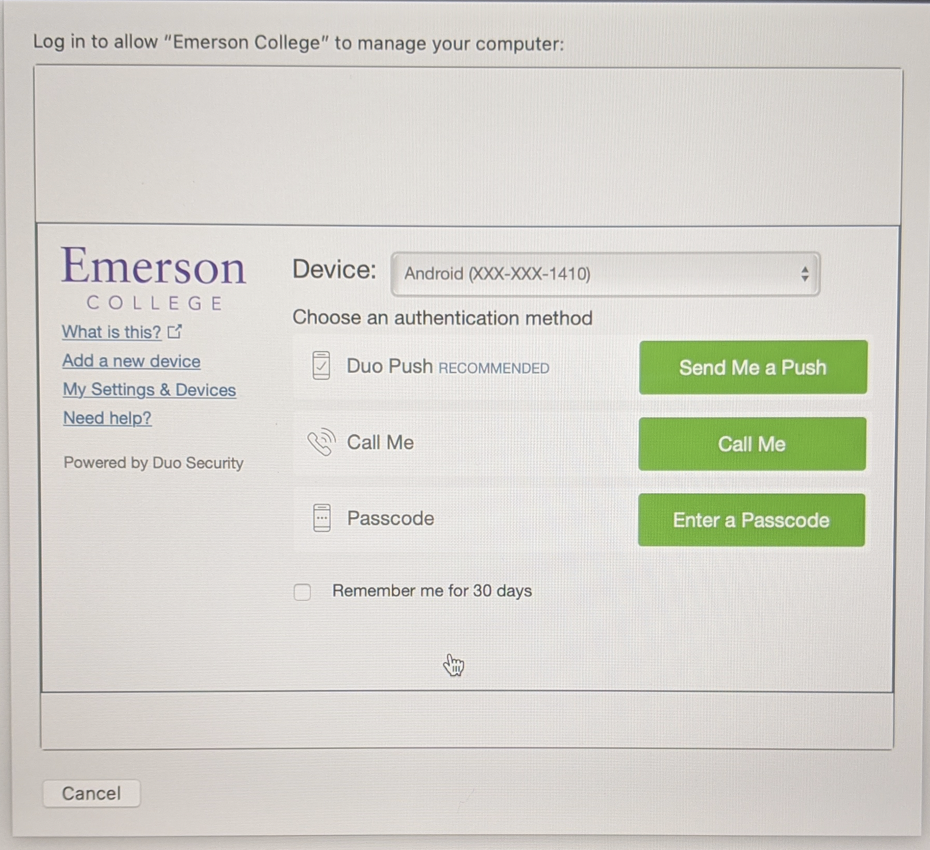 7. The Remote Management page will appear again and run through a process to finalize the enrollment. **No interaction needed.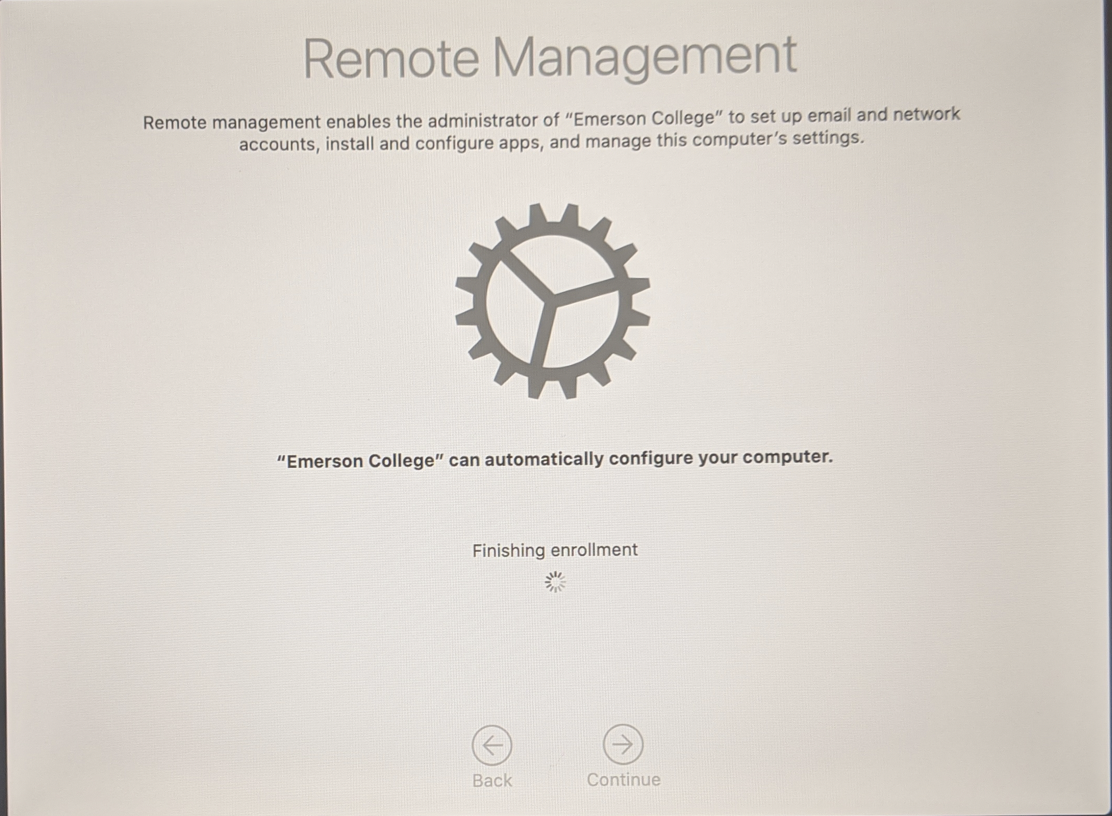 8. A screen will appear to choose your time zone. At the top check off the box that says "Set time zone automatically using current location." A screen will appear - click Turn on Location Services: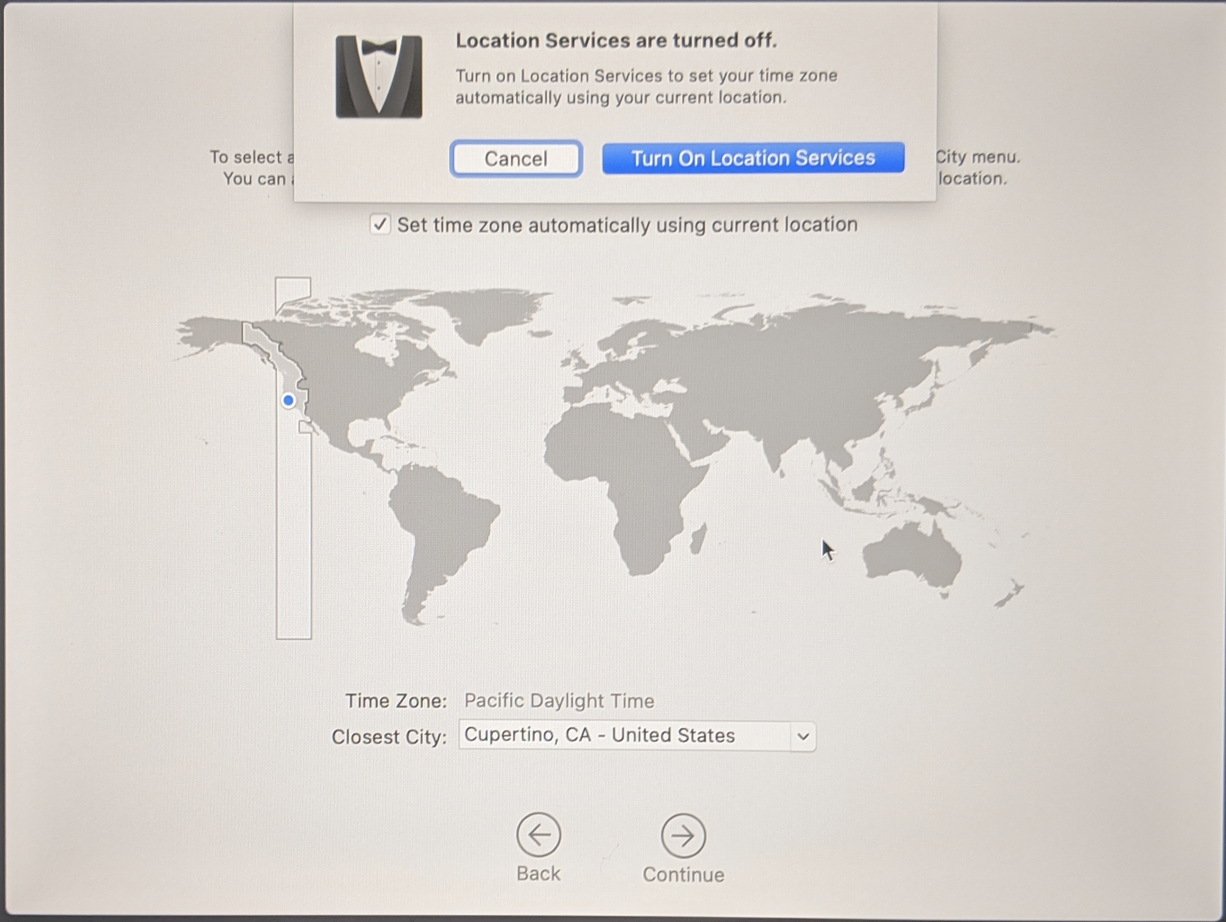 9. Hit "Continue"


**For step 10 you will not need to interact with the screen. These will be the pages your computer will scroll through.**
10. The computer will begin setup: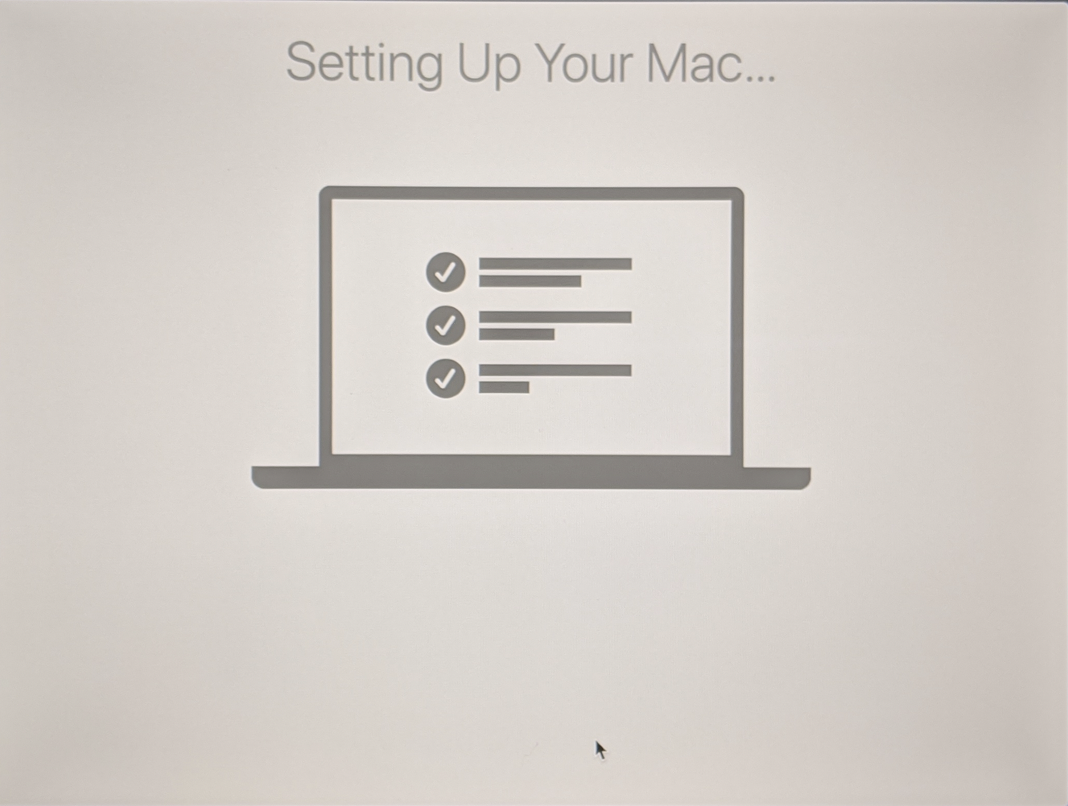 Connecting to Emerson Network: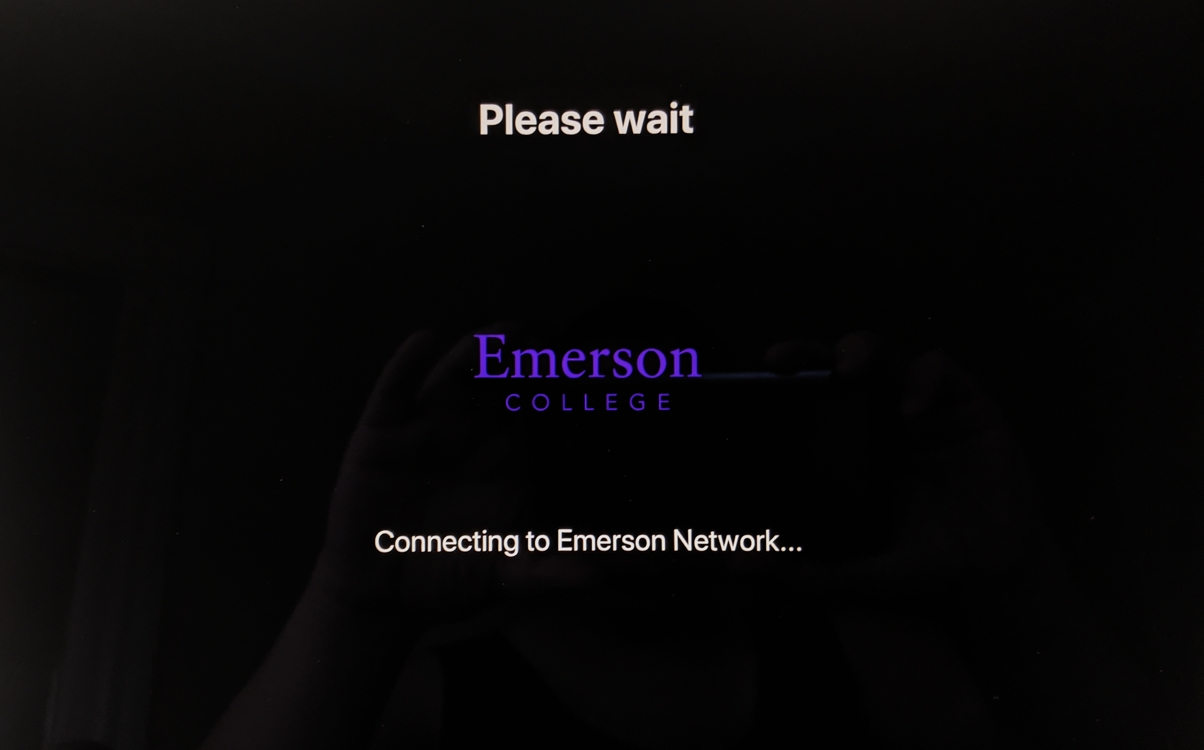 Brief pause showing the Catalina login screen - do not log in yet
Installation and Information Page: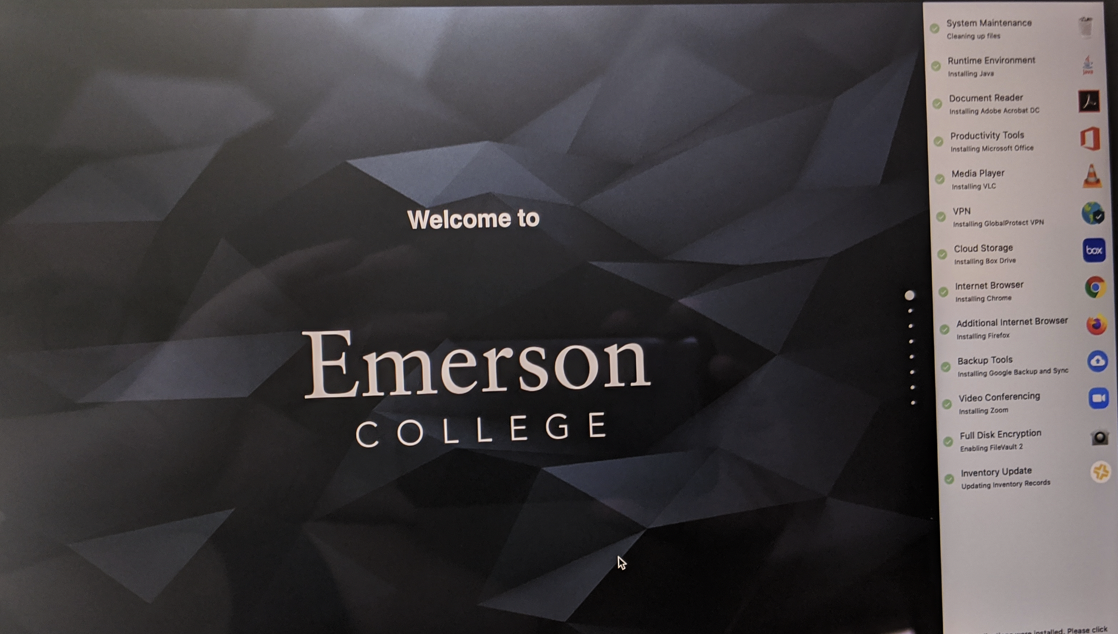 ------------------------------------------------------------------------
11. Wait until all of the programs listed to the right of the screen have installed. Green check marks should appear next to each as seen below. Once all items are checked off hit the Restart button below the list of programs:
12. Let everything finalize and when the Catalina login screen appears again you should be able to log into your account. Your computer will be finished at this time.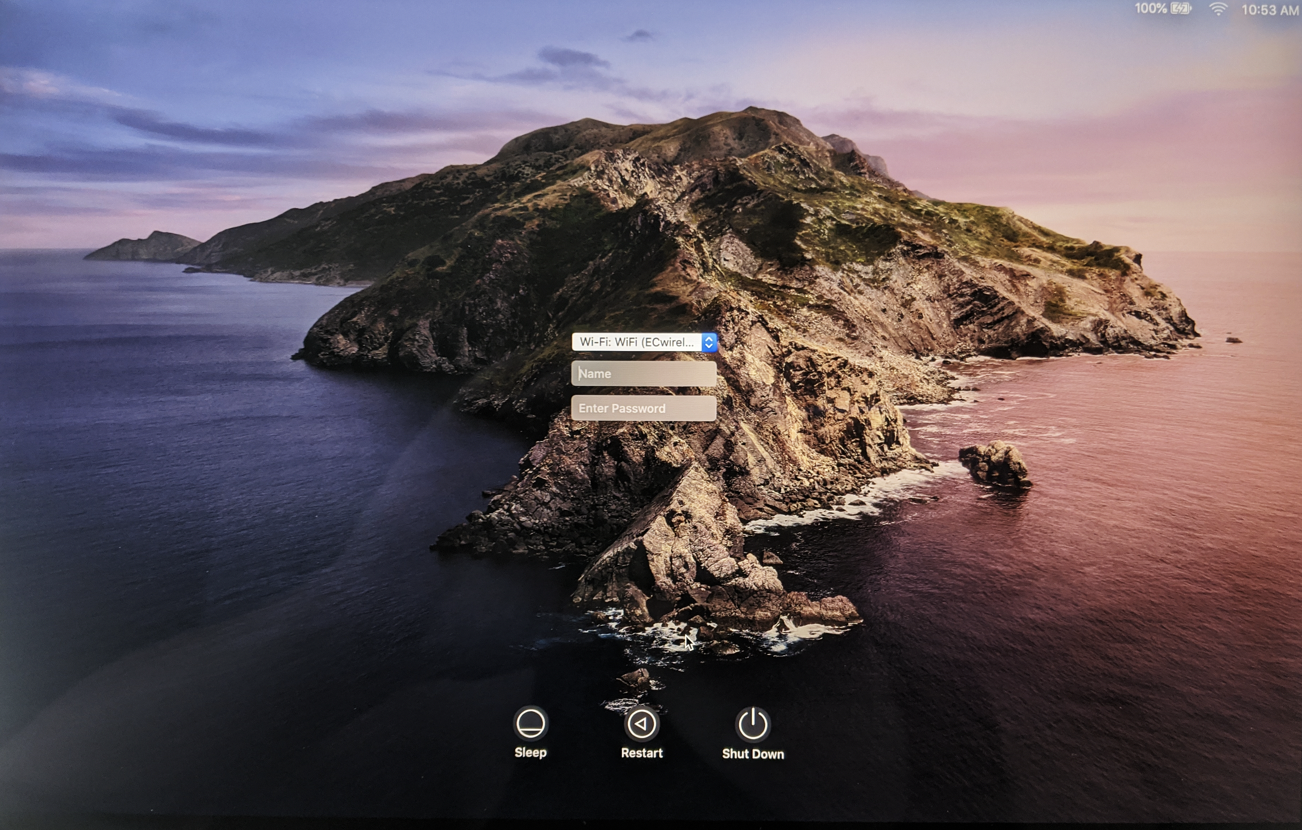 Need help?
Contact the Help Desk by either calling (617) 824-8080 during hours of operation or email helpdesk@emerson.edu.