In Panopto, the ability to download others' videos is off by default. If your instructor has asked you to allow your video to be downloaded, here's how:
1. Go to panopto.emerson.edu and log-in with your Emerson account.
2. Find your video and hover your mouse over it to reveal buttons. Click the Settings button: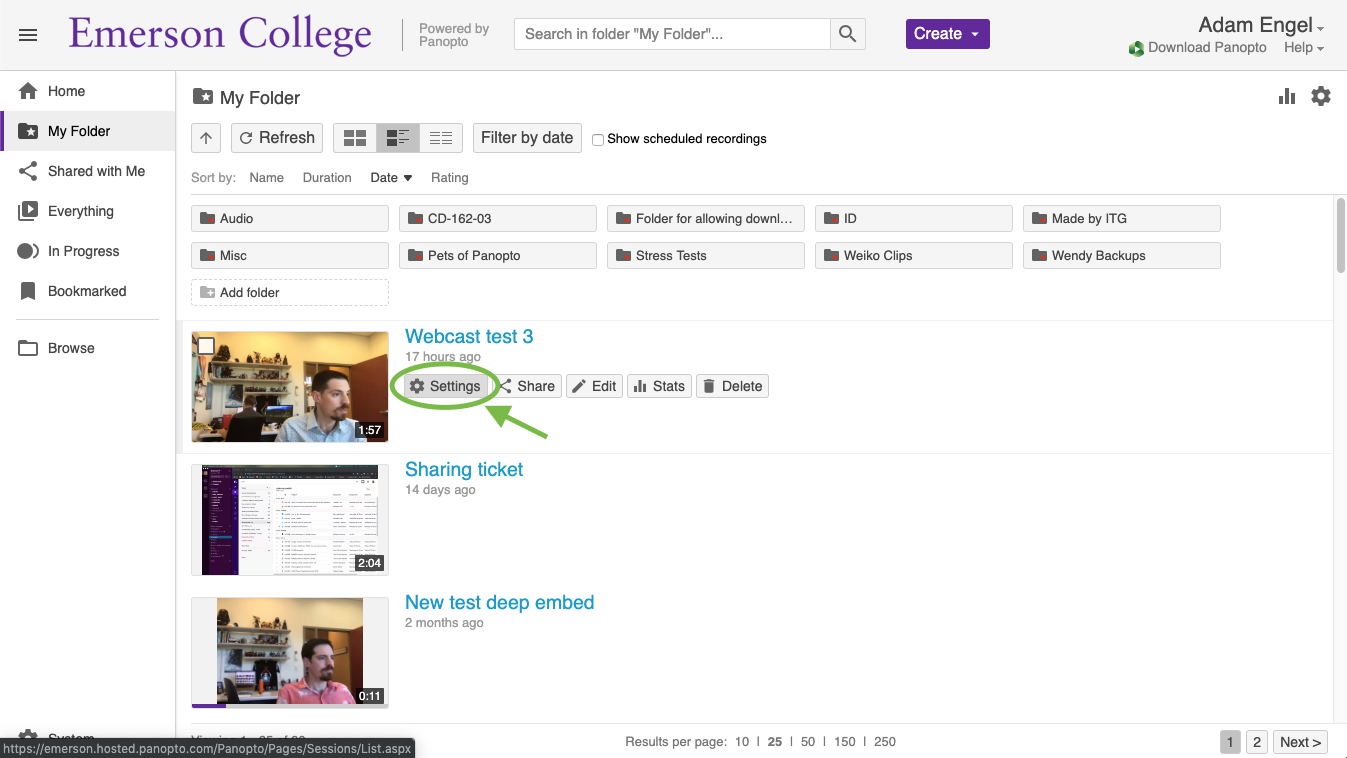 3. Use the drop-down menu to the right of Downloads to select "All users with access":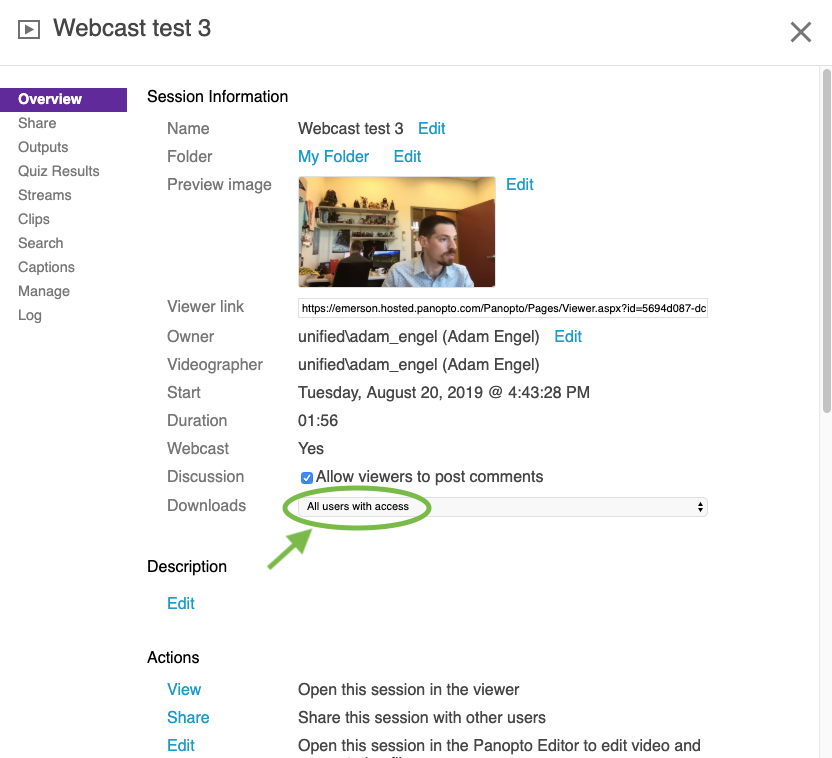 That's it! A download button will now appear on your video when your instructor views it.
If you've also been asked to share a link to the video, stay in the same window and click Share in the lefthand menu. Next to "Who has access," click the grey box and select the appropriate sharing setting (read more about sharing here). "Anyone at your organization with the link" means anyone with an Emerson account, including your instructor. After making this change, click the Save button.
Finally, copy the shareable link at the top of the window and send it to your instructor: