Any video uploaded to My Folder is private until you share it with others. You can upload a video to My Folder once, and then share it with your new class each semester.
You can reach My Folder directly by going to panopto.emerson.edu and logging-in with your Emerson account. OR, you can access My Folder (and any of your Panopto folders) through Canvas. Here's the process in Canvas:
1. Go to any one of your current term's Canvas courses. Click the Panopto button in the lefthand course menu.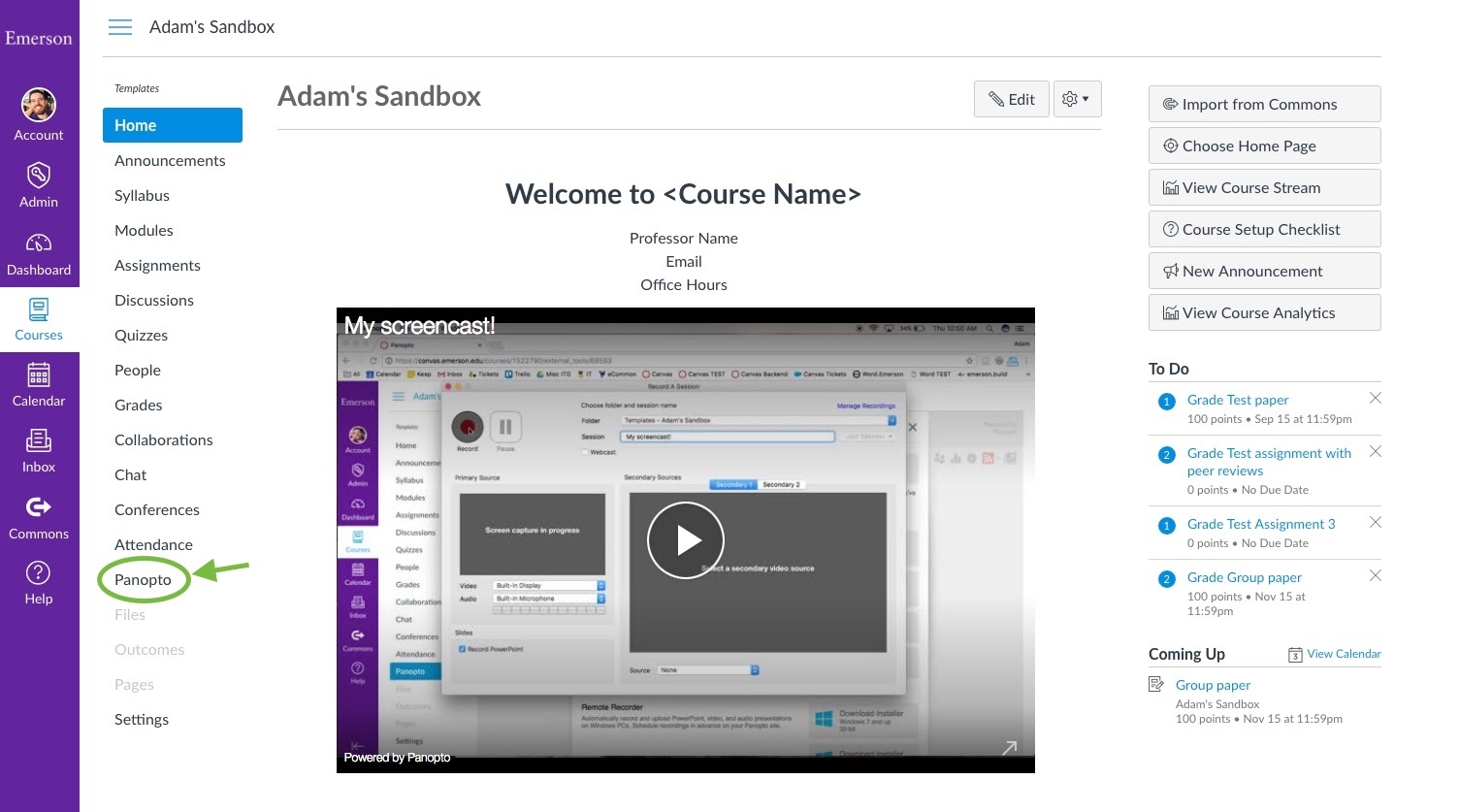 2. Click on the dropdown menu to the right of the grey folder icon. You will be offered a menu of folders to which you have access. Click "My Folder."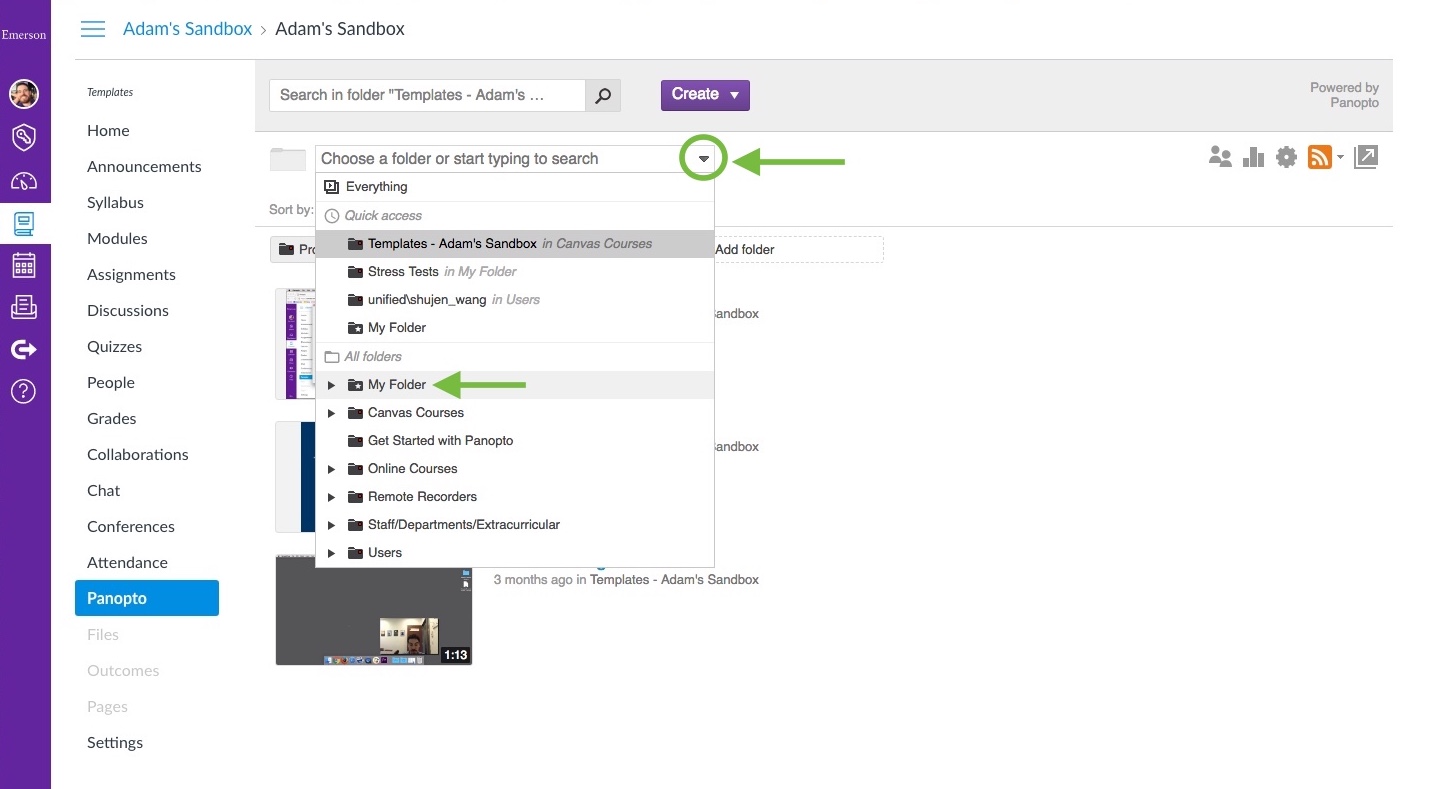 3. You are now in your personal Panopto folder. By default, only you can view videos you upload here. You can click the purple Create button to upload or record media here.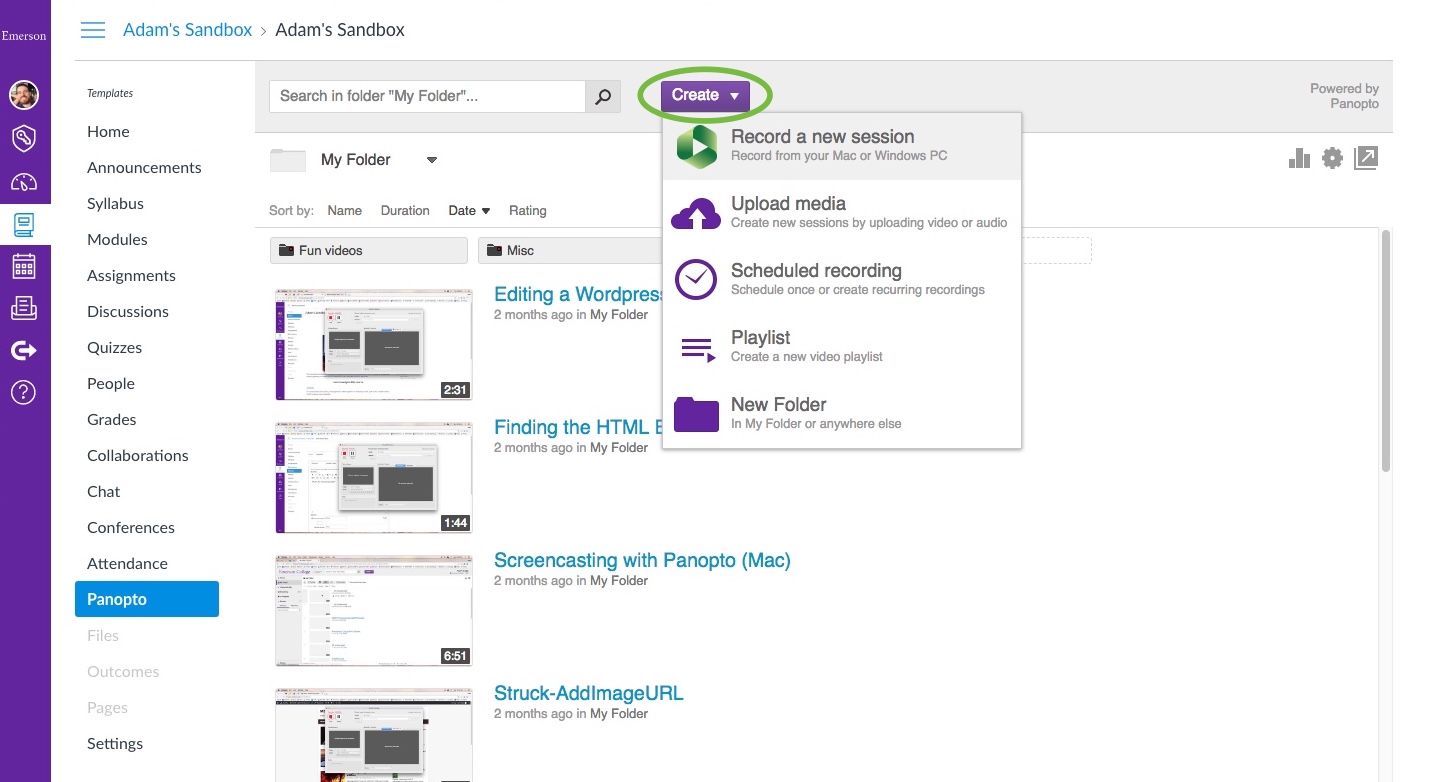 NOTE: The next step is to make this video visible to your students by embedding it in a Canvas page or sharing it elsewhere using a link.