NOTE: This guide assumes you've already set-up an assignment that accepts text-entry submissions using the Faculty Guide: How to Create an Assignment in Canvas for a Video Submission.
To grade video submissions:
Access the videos through Speedgrader. This works exactly as it would for any Canvas assignment that accepts online submissions. In your Canvas course, go to Assignments, and click on the video assignment. If there are submissions, "Speedgrader" will appear at top right—click it.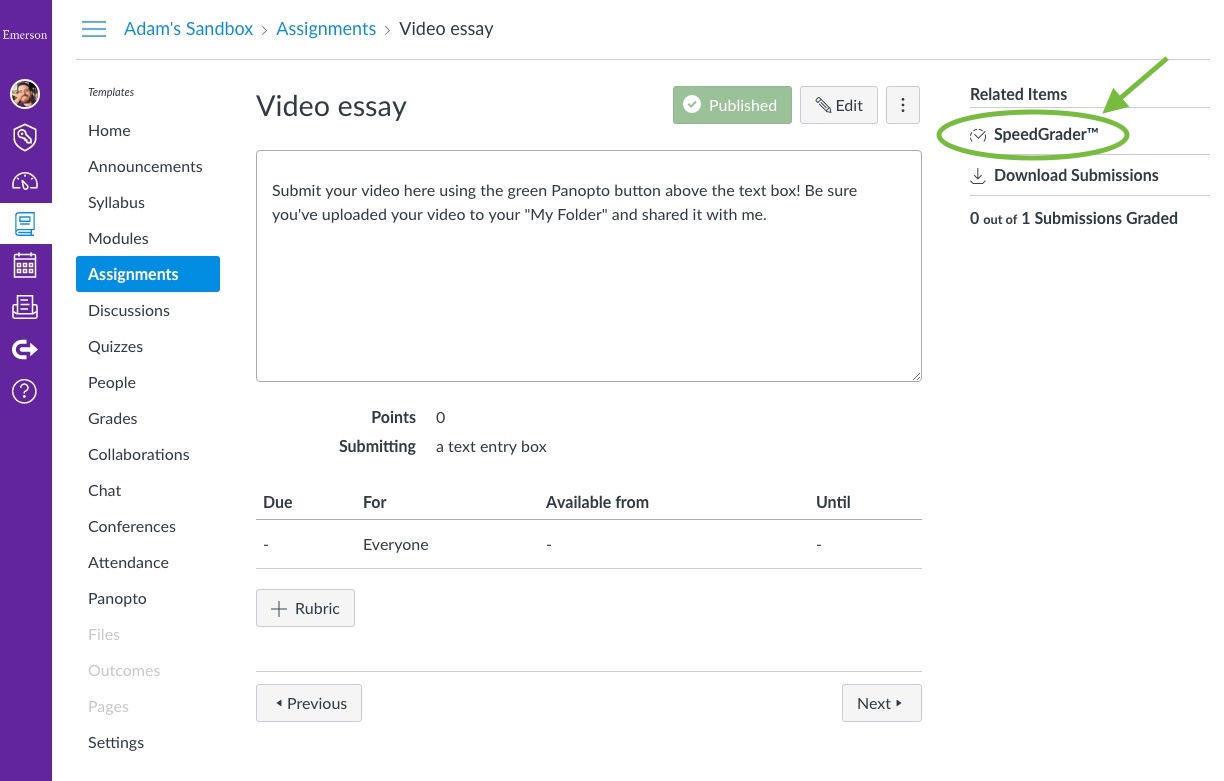 Here you can toggle between students by clicking the current student's name at top right. Each student's playable video will appear in the lefthand submission panel, and you can submit comments and a grade in the righthand panel.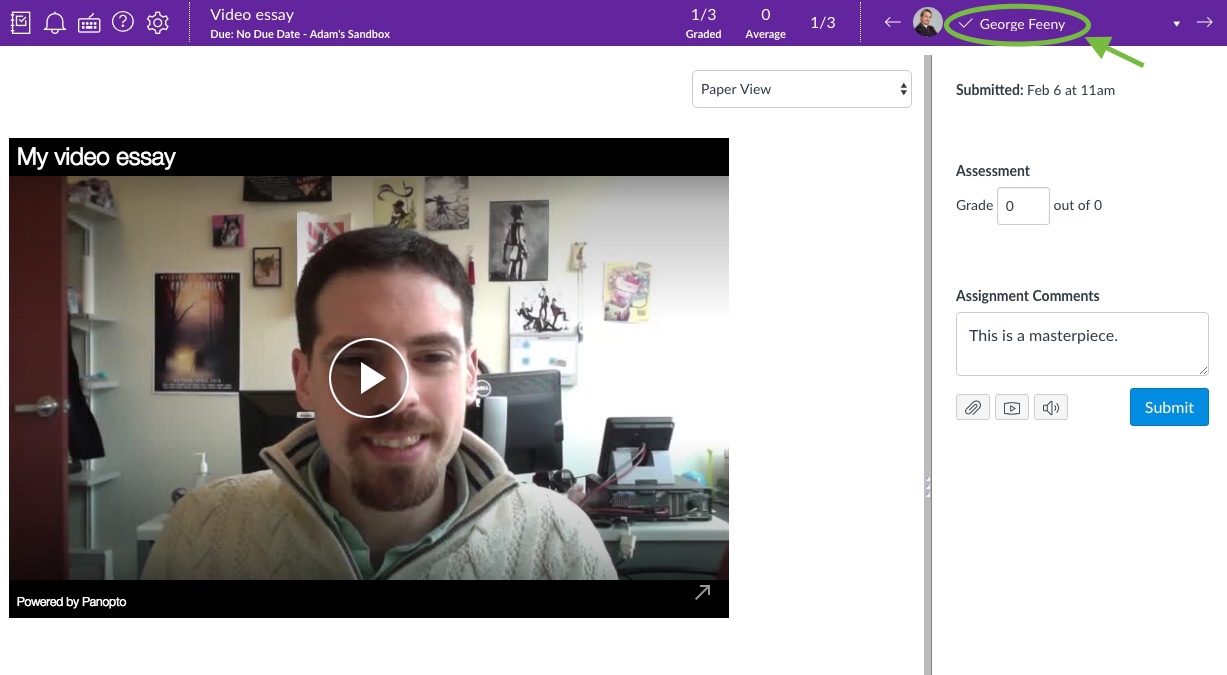 See this guide for more information about using Speedgrader.
Students can view your feedback as they would any assignment graded in Canvas—see Viewing Instructors' Comments and Rubrics in Canvas.