Panopto works a lot like Google Drive. In Google you have "My Drive" and in Panopto you have "My Folder." Similarly to Google, everything you upload to "My Folder" is private until you share it with others. Here's how to share individual videos or entire folders.
To share a video:
Access Panopto via Canvas or at http://panopto.emerson.edu. Select the folder that contains your video. Hover your mouse over your video and click Share.

Use the default "Specific people," or click this setting to change it.

Under "Invite people," start typing a

person'

s name. You can also invite your entire class by typing the name of your course (i.e. Spring 2018 - American Film Comedy VM-412-02::Viewers)

. Panopto calls students "Viewers" in Canvas.
Note: If your class doesn't show up, the class group might need to be created in Panopto.



Check "Notify people via email" if you'd like to notify users that you've shared with them. Then click "Save changes."



After you've shared your video, you can embed it on any Canvas page. You can also copy the link or embed code (they appear at the top of the sharing page) and share your videos elsewhere.
To share a folder:
Navigate to the folder you wish to share, click the Share button at top right, then follow then same steps as above. Designate invitees as either those who "Can create" or "Can view." Creators can upload to this folder and view videos in it, while Viewers can only view.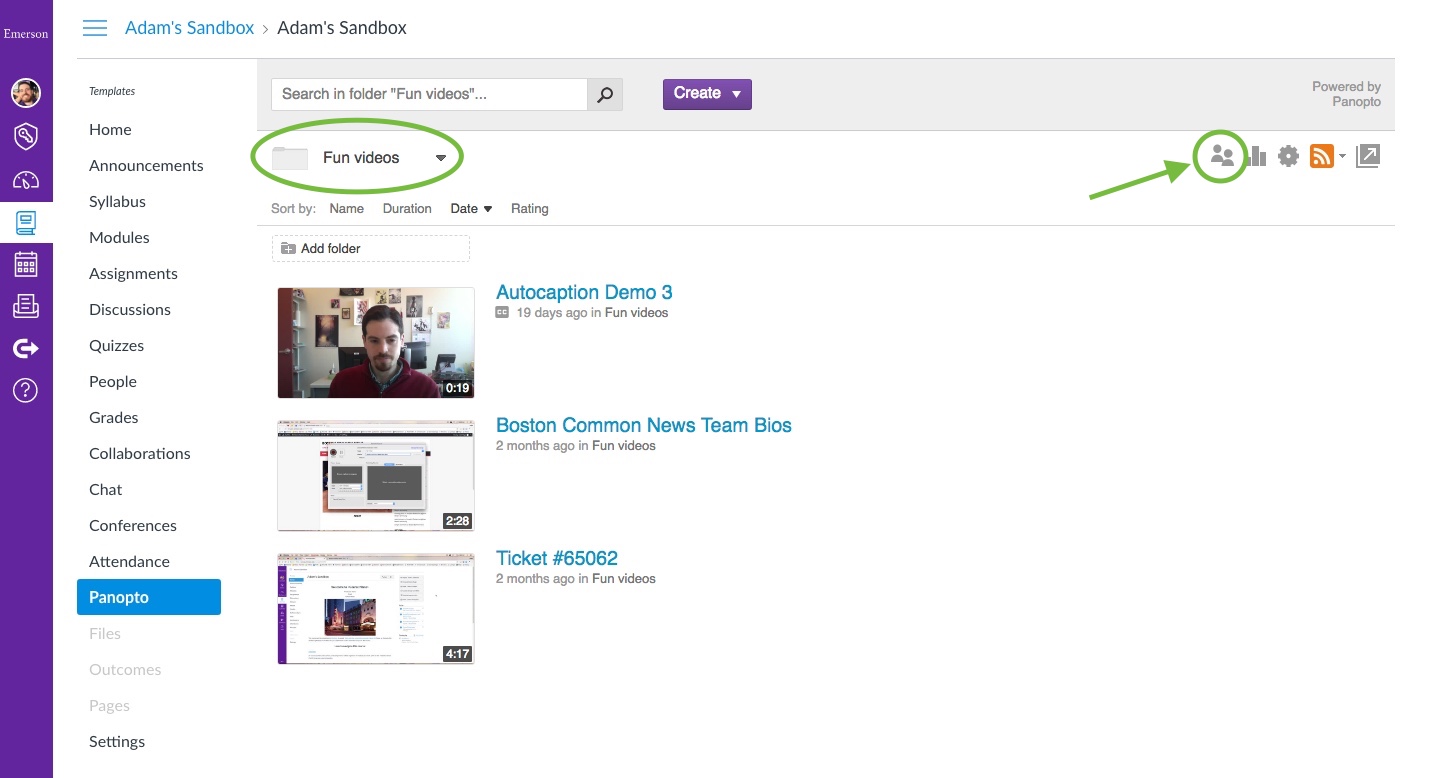 Please ask each of your students to click the "Panopto" button in the Canvas course menu at least once before trying to watch a Panopto video. This creates their account and permissions!