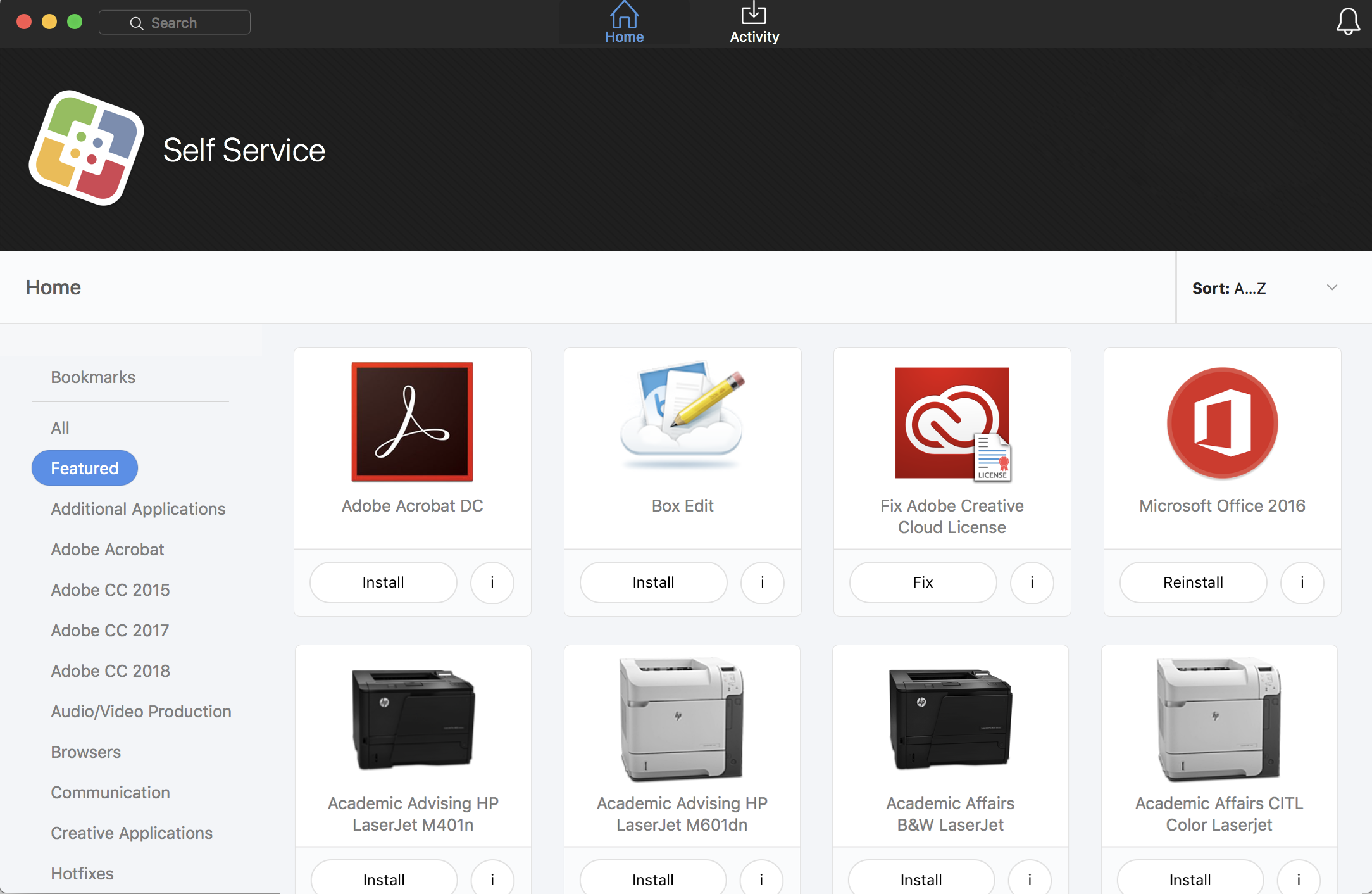 What is Emerson IT Self Service?
The best way to describe Emerson IT Self Service is that it's like Emerson's own personal App Store for Mac users, but we curate the app selection. If you at some point realize you need something like Adobe Photoshop installed, you no longer need to put in a ticket with the Help Desk. You can just open up Self Service and install it yourself!
Self Service is not limited to just software, either. You can install your department printers from there, too!
Who has access?
The service is limited to Emerson College staff and faculty using Mac devices at this time.
How do I know if I have or can install Emerson IT Self Service?
Emerson IT Self Service is available on all Mac computers. If you have an Emerson-owned Mac computer then you should already have the application installed. You can find it in your applications folder with this icon: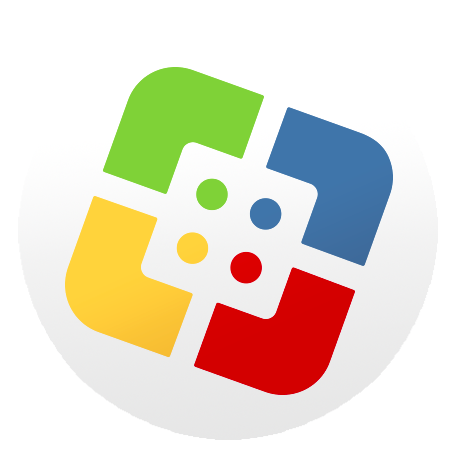 The icon may already be in your dock as well. Just open the app and log in with your Emerson username and password to get started.
What is on Emerson IT Self Service?
You can find a variety of software, plugins, and printers on Emerson IT Self Service, including:
Browsers (Chrome and Firefox)
Departmental Printers
Adobe Creative Cloud
Microsoft Office
And more!