Follow these steps to embed a Panopto video on a Canvas page, assignment, or discussion. To "embed" means to place a playable version of the video onto the page.
You can see all our Panopto support guides on the Getting Started with Panopto page.
1. In Canvas, navigate to the page, assignment, or discussion on which you wish to embed the video. Edit the page, and click the green Panopto button above the text box.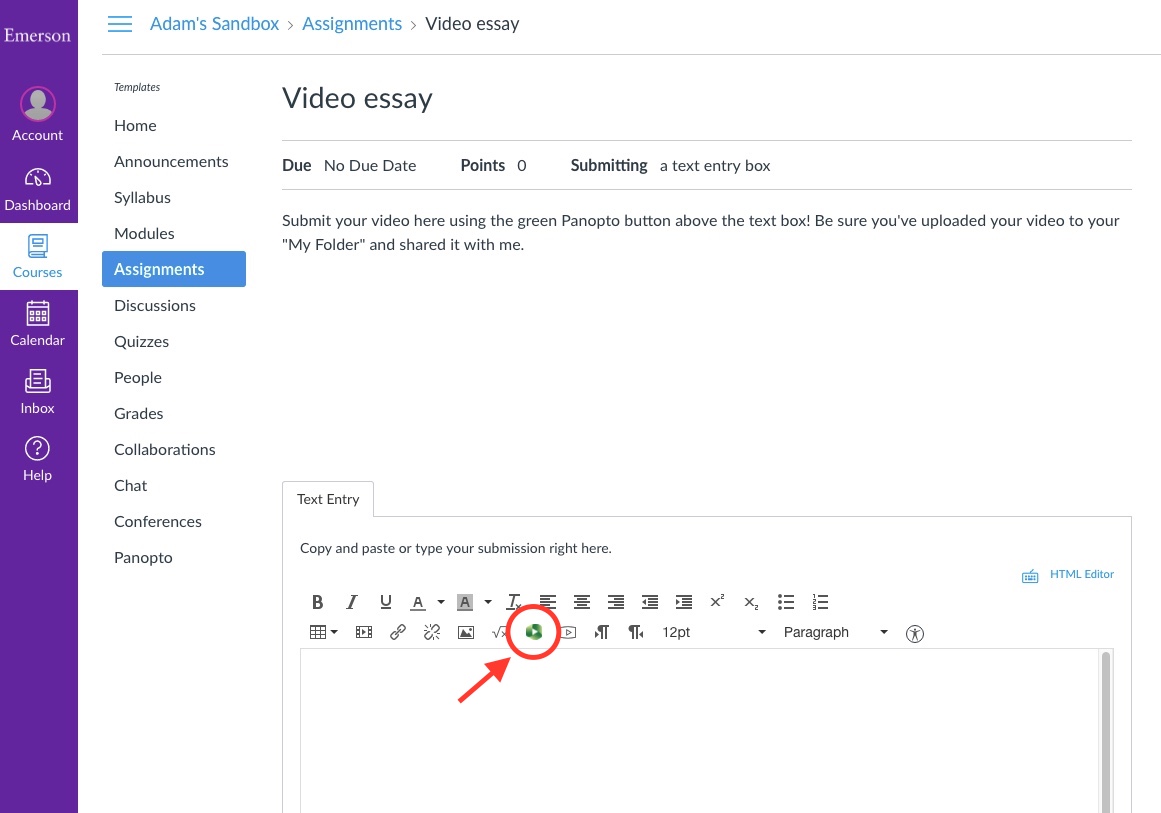 2. In the window that opens, select My Folder (or whatever folder you've uploaded to) from the folder dropdown menu. If you haven't yet uploaded your video, choose the folder to which you wish to upload.
NOTE: Even if you've uploaded a video to a folder and shared it with your students, you'll still need to embed it on a Canvas page if you'd like them to have access to it.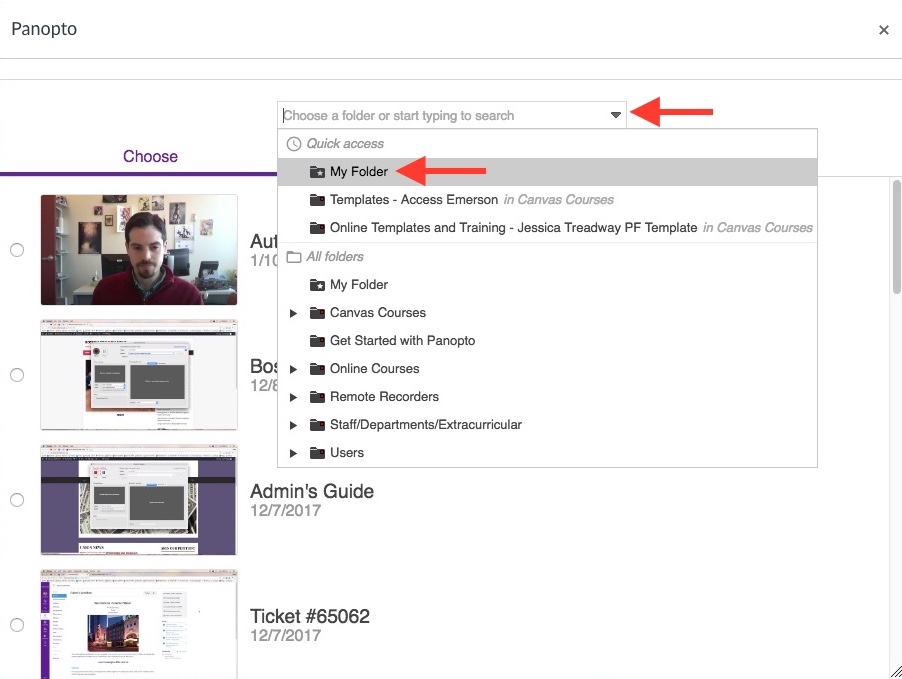 3. If you've already uploaded your video: select Choose, click the video you wish to embed, then click the purple Insert button at bottom right.
If you haven't yet uploaded your video, select Upload or Record and follow the prompts to upload/record and then embed your video.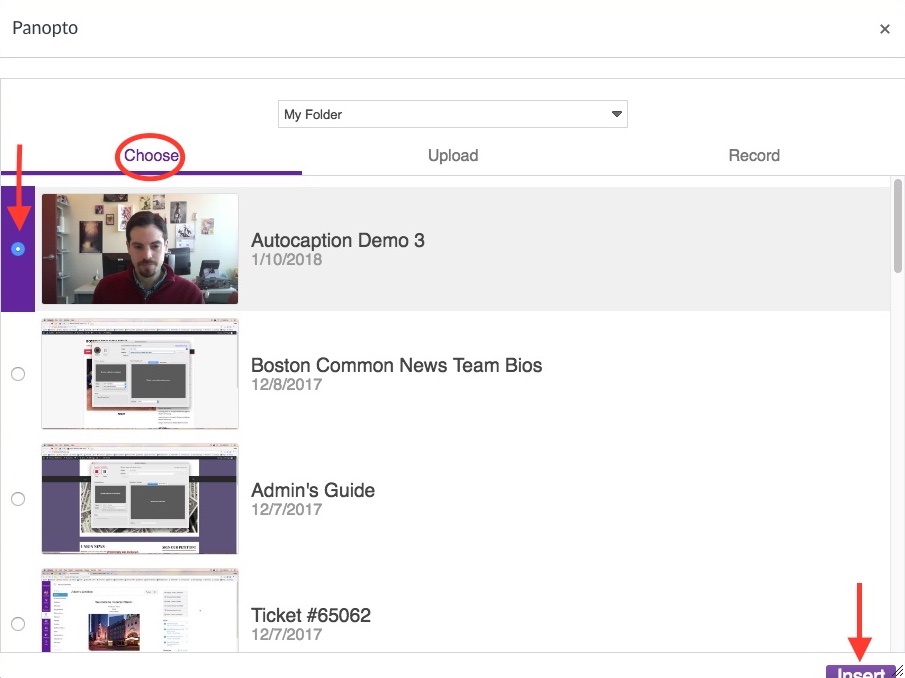 4. Your video will appear where your cursor was positioned inside the text editor. Be sure to save the Canvas page you're editing. 
NOTE: Even when students embed their video in an assignment submission, they'll still need to choose a folder to upload to. We recommend asking each student to upload to their "My Folder" and share their video submission with you.
Alternatively, you can create an assignment folder that, by default, accepts uploads from students and can only be viewed by the instructor. To do this, navigate to your course folder, then click the Settings button (a gear) at top right. On the next window, under "Assignment Folder," click "Create an assignment folder." The folder will have the same name as your course, with [Assignments] added to the end. Students can upload here, and their submissions will only be viewable by the instructor.
See our guide to submitting video assignments for more information.
Please ask each of your students to click the "Panopto" button in the Canvas course menu at least once before trying to watch a Panopto video. This creates their account and permissions!