Faculty can use the Canvas SpeedGrader to make inline comments on student papers.
To access your assignment's comments, navigate to your course

Click on Grades and then on the graded assignment to see the Submission Details view
Alternatively, click on Assignments, then go to the newly graded assignment

Next, click on View Feedback to see the annotations and comments made on your assignment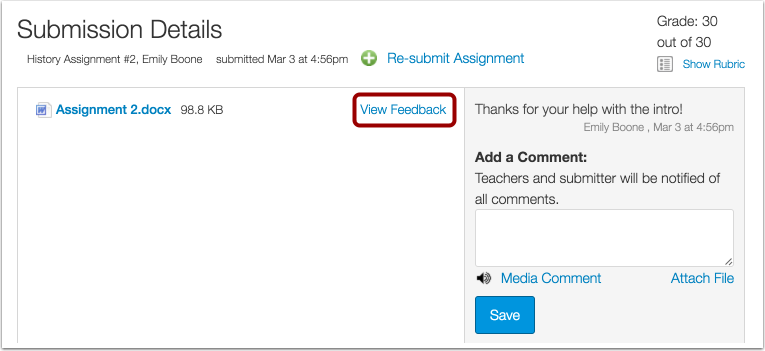 This will open the Submission Details window. Note - you can start a one-on-one conversation with your professor via the comments area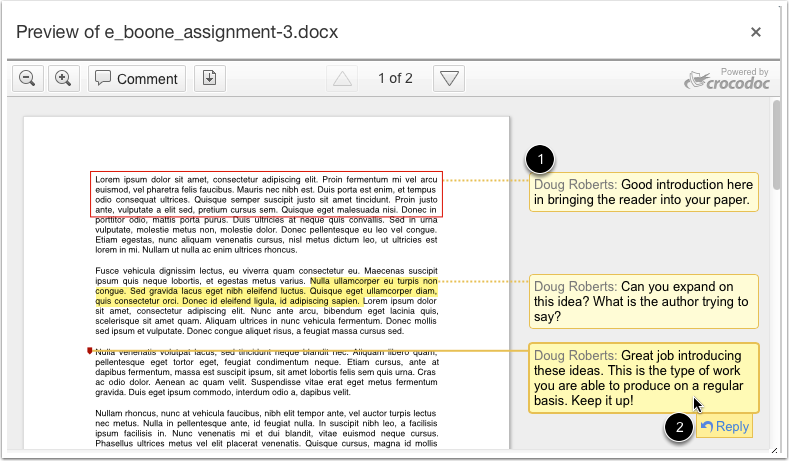 You can download a file with the inline comments by clicking the download icon
Viewing Rubrics
If an assignment has a rubric, a rubric icon will display on the right. 

To open the rubric results, click the rubric icon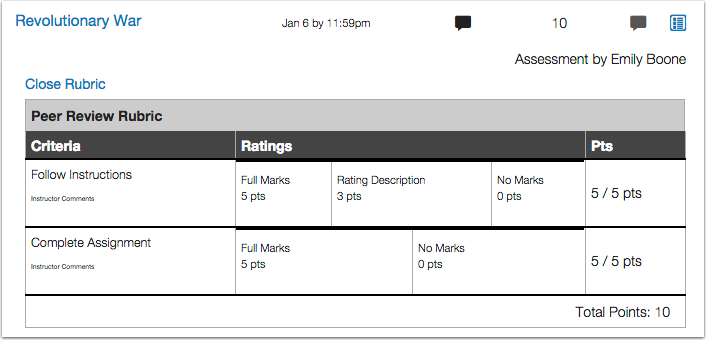 You can also view rubric results in your assignment page by clicking View Rubric Evaluation

If your instructor left comments in the rubric, an Additional Comments icon will appear under points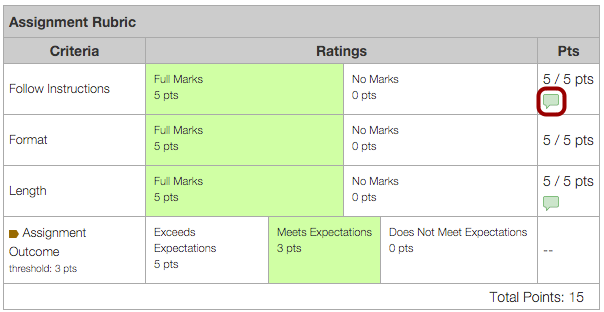 Images borrowed from Canvas Guides