Connecting your Android device to eduroam requires some one-time setup. After these steps, your Android will connect automatically wherever eduroam is available.
Begin by opening the Settings app on your device.

Under the Wireless & Networks section in Settings, select Wi-Fi, then select eduroam from the list of available networks.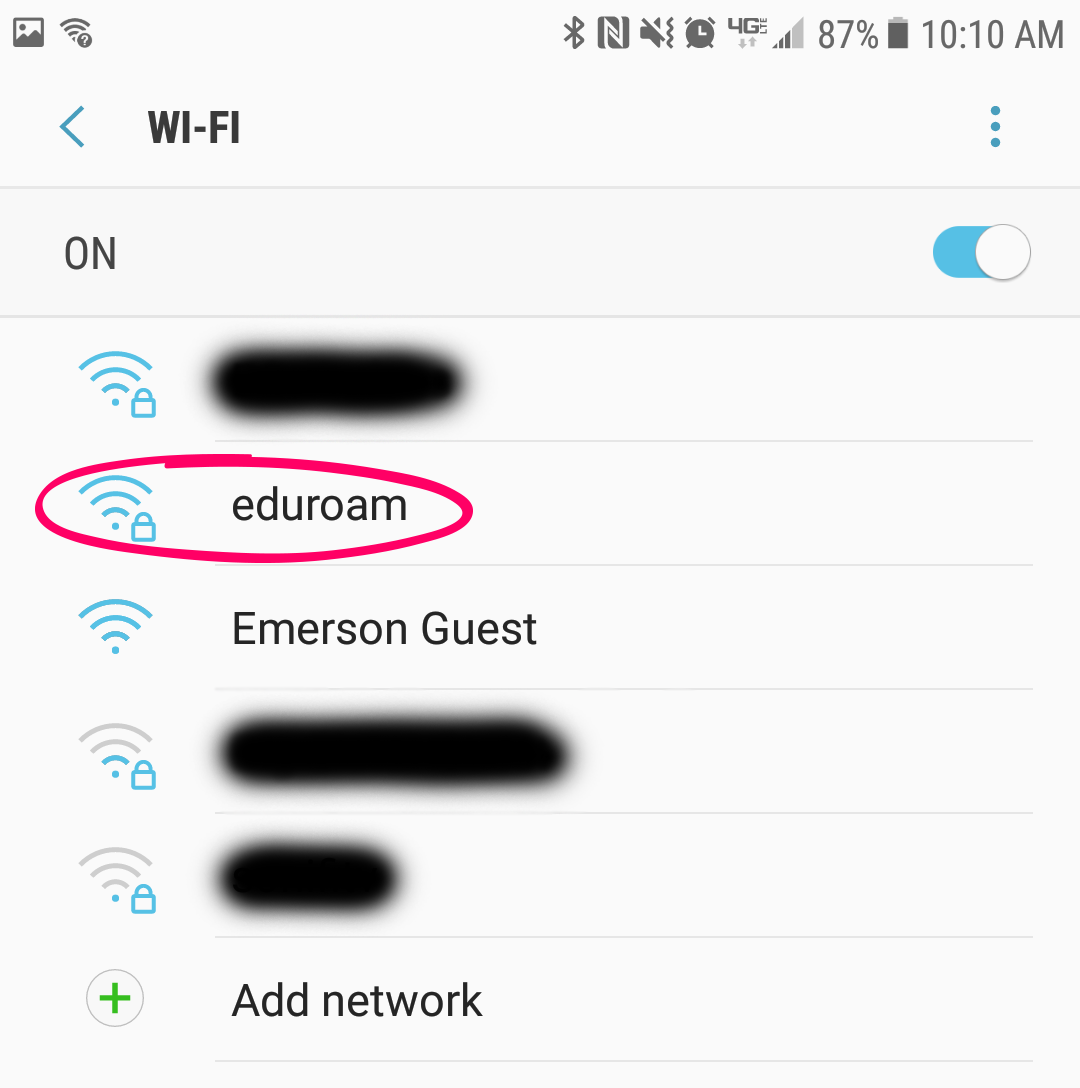 An authentication pane will pop up. Fill in the following: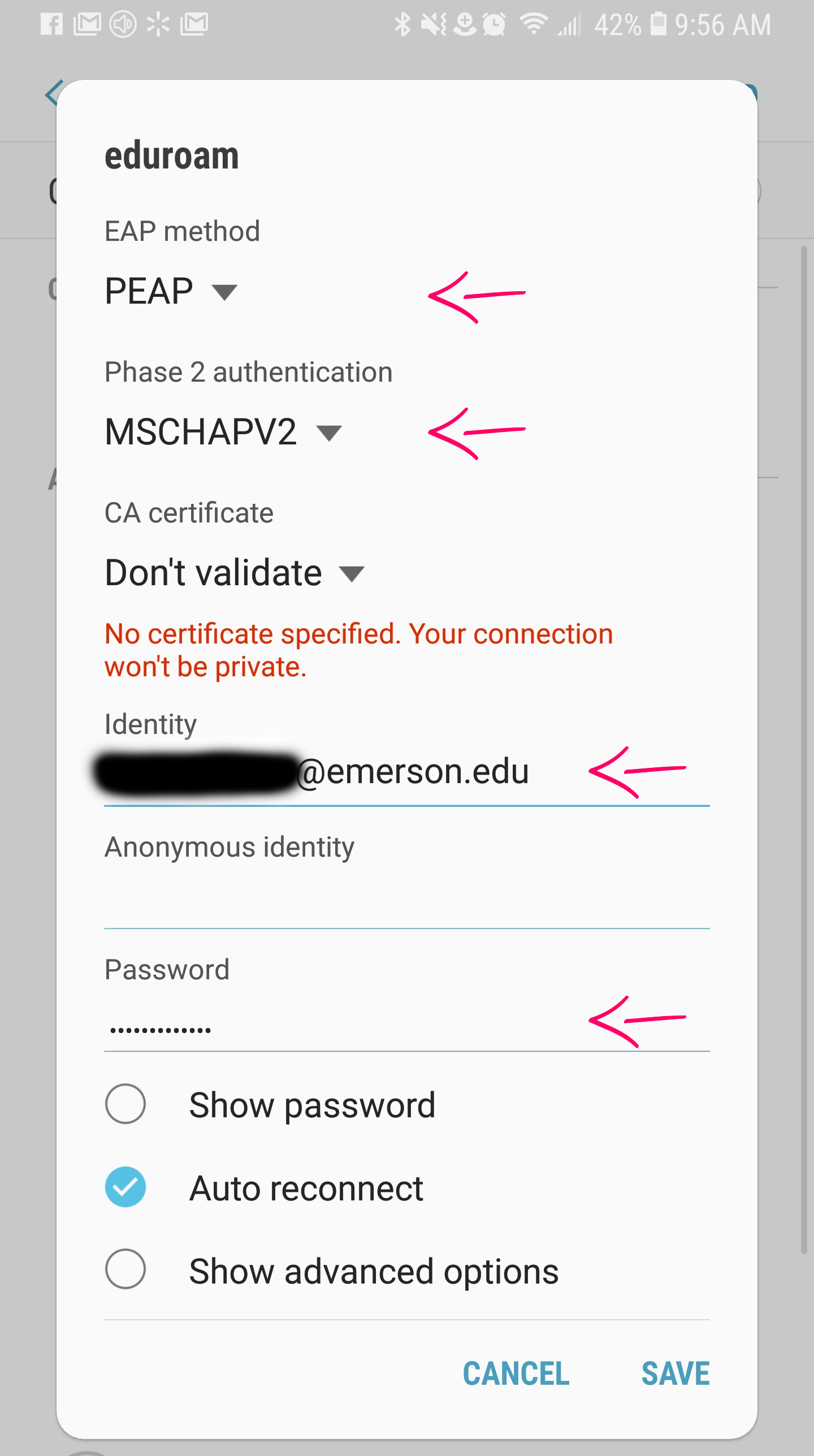 EAP Method: PEAP
Phase 2 Authentication: MSCHAPv2
Identity: your Emerson username (including @emerson.edu, which is required for eduroam)
Password: your Emerson password
Press Save (or Connect, depending on your device.)
Your device will send authentication information to and gather certificate information from our wireless authentication server, clearpass.emerson.edu , and you may be prompted to allow this connection. Do not accept connections to any other server name.
Once it's completed (in a moment or two), you will be connected.