Connecting your Android device to the eduroam network requires a one-time setup. After these steps, your Android will connect automatically wherever eduroam is available.
Connecting to the Wireless Network
Begin by opening the Settings app

on your device.

Under the Wireless & Networks section in Settings, select Wi-Fi, then select eduroam from the list of available networks.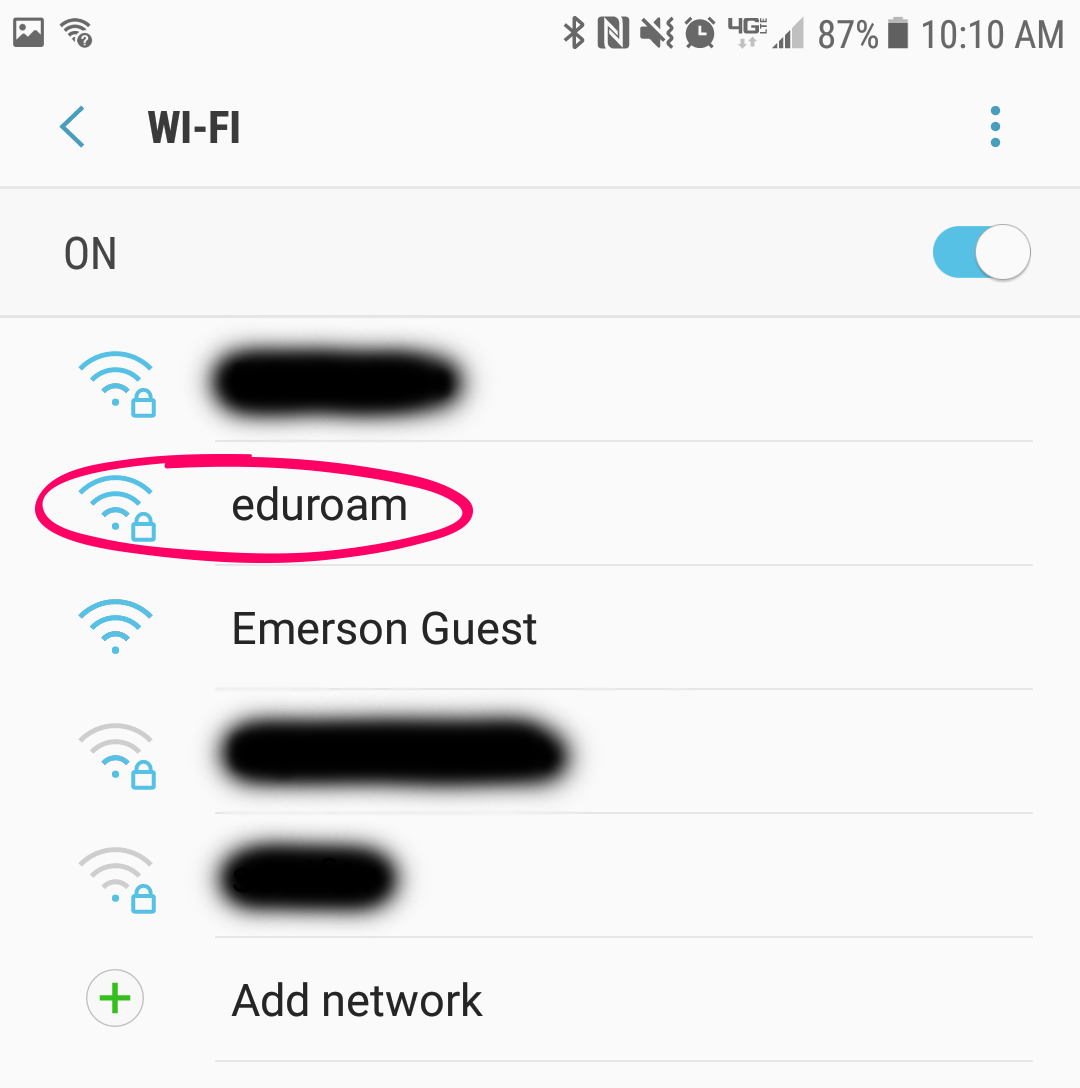 An authentication panel will pop up. Note that the exact entries on the form vary with different Android devices. If your device has these settings, use the values as show below. Screen examples below are for an older and a current (as of 2023) Android phone.
The Android will likely set all of the below settings to default, but please ensure these are the settings you select:
EAP Method: PEAP
Phase 2 Authentication: MSCHAPv2
Identity: your Emerson username (including @emerson.edu, which is required for eduroam)
Password: your Emerson password
Domain (if shown): emerson.edu
Anonymous identity (if shown): leave blank
CA Certificate (if shown): Use system certificates
Online Certificate Status (if shown): Do not verify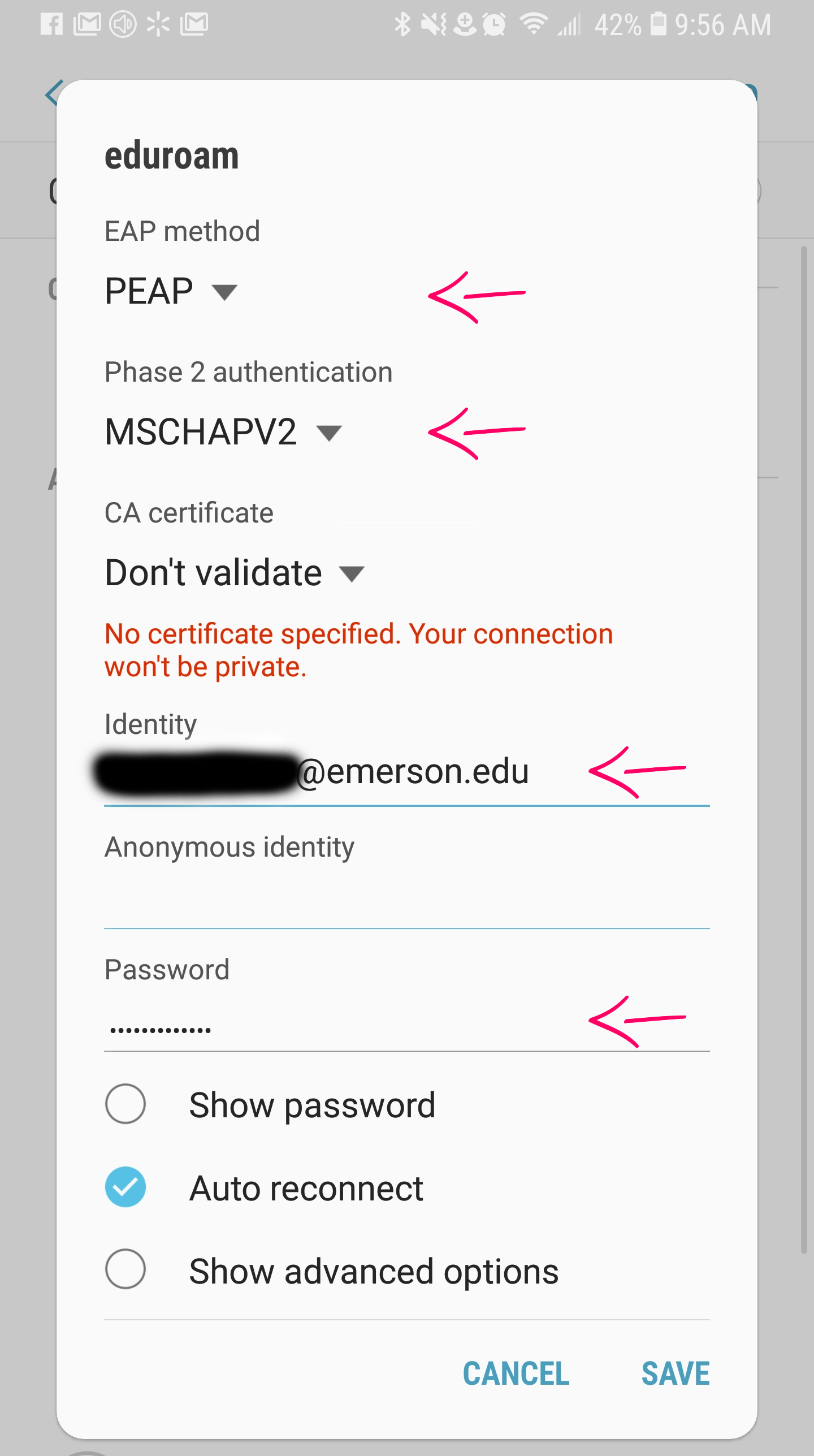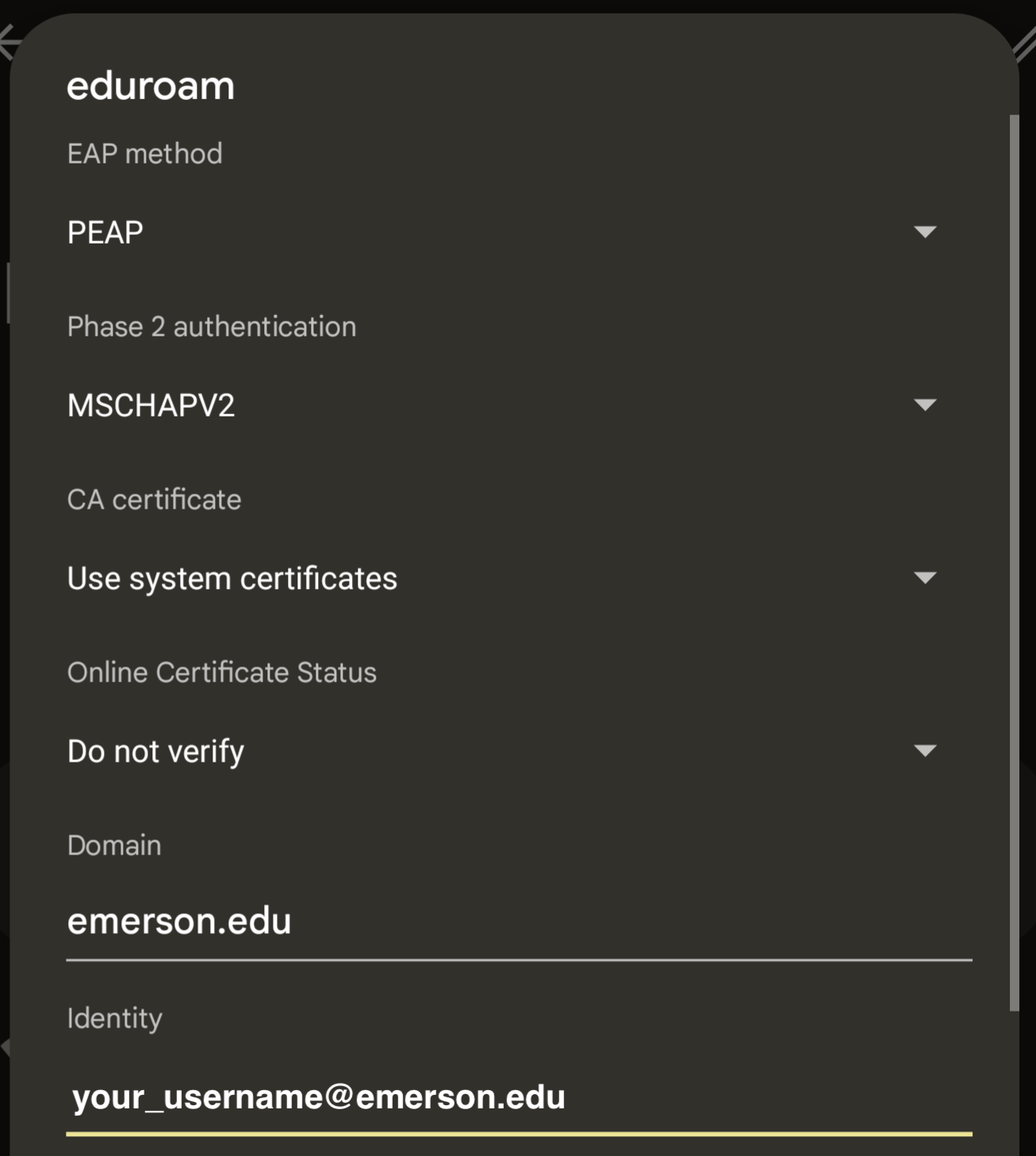 Press Save (or Connect, depending on your device.)
Your device will send authentication information to and gather certificate information from our wireless authentication server, clearpass.emerson.edu. You may be prompted to allow this connection. Do not accept connections to any other server name.
Once it's completed (in a moment or two), you will be connected.