Click on the WiFi icon in the menu bar and then select eduroam.

You will be presented with a login prompt. Enter your Emerson username (including @emerson.edu) and password and click Join. It will go through several stages as it attempts to connect. Be patient!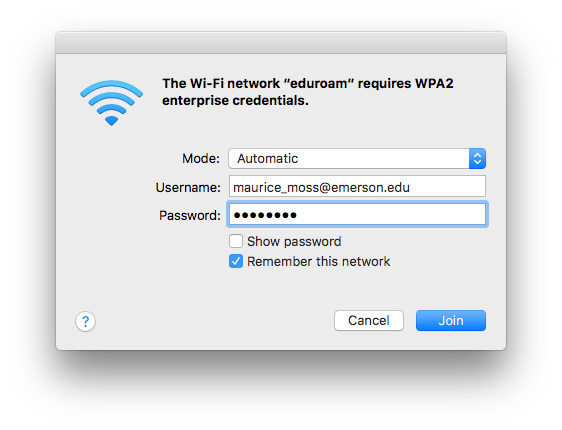 After a few moments, you should be presented with the dialog box with our authentication server, clearpass.emerson.edu. This check prevents your Mac from sending your username and password to an unknown server.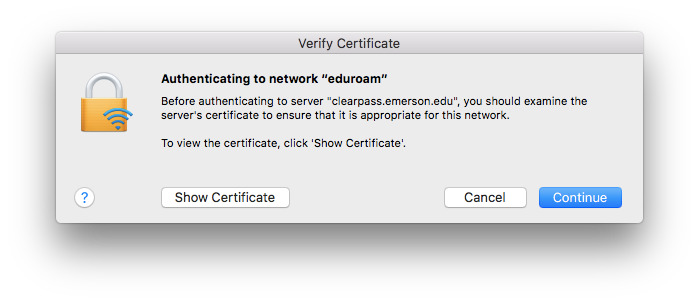 This is the Emerson College certificate, which you need to accept in order to proceed. Click on Continue to trust the certificate.
You might be prompted to enter your computer's password. This is not your Emerson password! It is the password you use to sign in to your personal computer.
After a few moments, you will be successfully connected to eduroam!