Create an

assignment in Canvas

. Under

Submission Type

check Text Entry. Do

not

check Media Recordings.

Instruct your students to upload their videos into their personal Panopto folder. That folder is called 'My Folder'. They can do it in panopto.emerson.edu or through the Canvas course. All videos uploaded to Panopto have to be compressed for streaming (H.264/MP4)

In Canvas:

By default, videos that users upload into their personal folders are private. Your students will need to share the video with you in a similar way people share google docs. They will add you as a 'Viewer'.

 

They can choose to notify you over email or not.

Once your students upload their videos to Panopto, they can embed their videos in their Canvas submission through the Panopto button in the Rich Text Editor. Here's a student guide for submitting video assignments in Canvas you can share with your class.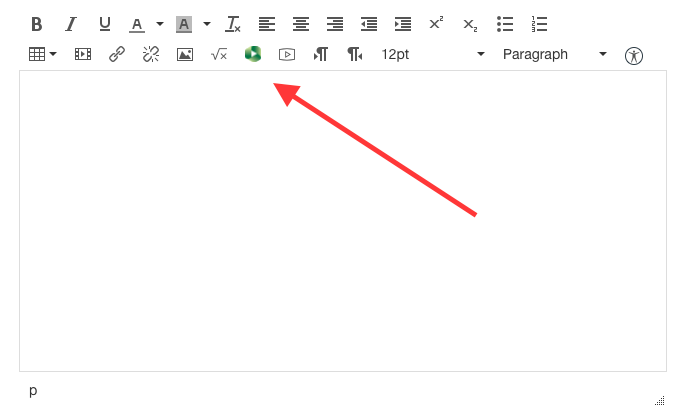 If you'd like for your students to share their video with everyone in the class we recommend the following workflow:
Go to the Canvas course and click on

Panopto (even if you clicked it in another course). 

Create a Panopto folder in Canvas for your assignment using the purple 'Create' button.                                         

Share the folder with your students

.

In Share, select to share your folder with specific people. When you search for your class, you'll find them by typing your course name, starting with the semester (see example below). Choose the 'Viewers' group and set their permissions to

Can Create. That will allow them to upload videos or record videos directly into that folder.      

Create a Discussion in Canvas.

Ask your students to upload their videos into the folder you created in Panopto and embed the videos in their discussion posts.