There are many software discounts that are available for students, staff, and faculty members of Emerson College. Below you can find links to the software or computer discounts each group has access to:
Purchasing a Personal Computer (Everyone)
Adobe Creative Cloud (Students)
Adobe Creative Cloud (Staff/Faculty)
On The Hub Software Purchasing
As an Emerson staff or faculty member, you are entitled to a range of software benefits. For your Emerson-owned work computers, the IT Help Desk can install anything we have an institutional license for, and if we don't have one, we can work with your department to purchase what you need. For your personal devices, however, we provide a service called On The Hub that allows you to purchase software at a significant discount.
Accessing On The Hub:
The URL for On The Hub is: https://emersoncollege.onthehub.com/. Once you reach the home page, you will need to register with your Emerson College email address by clicking Register at the top-right.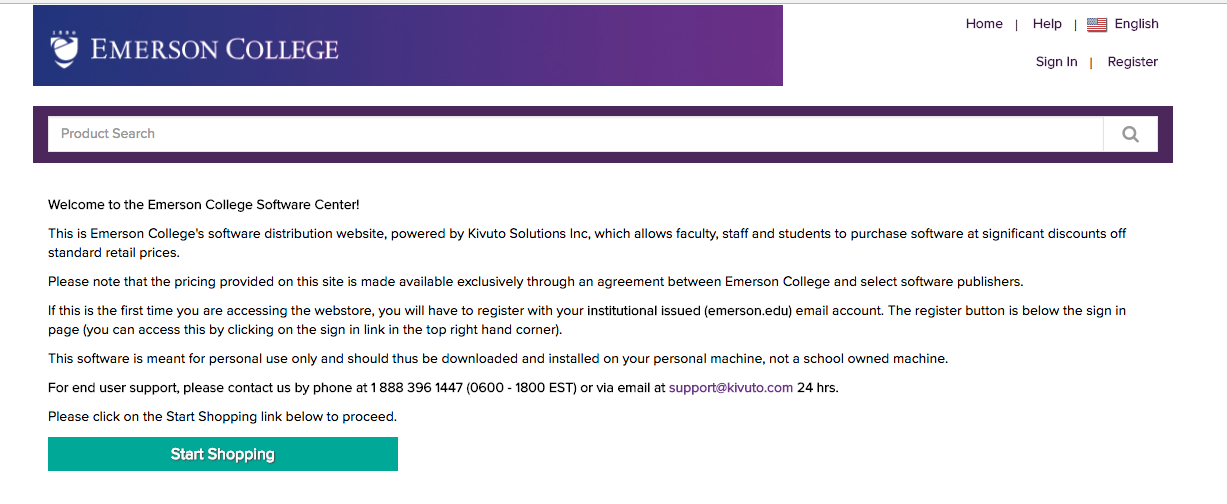 When you register, you will receive a confirmation email to your Emerson email. This may take up to half an hour to arrive. Once received, you can start shopping.
Using On The Hub:
On The Hub operates just like any other online shopping website. Simply use the tabs at the top of the page to navigate to the software you want, click on the specific software, and click Add to Cart.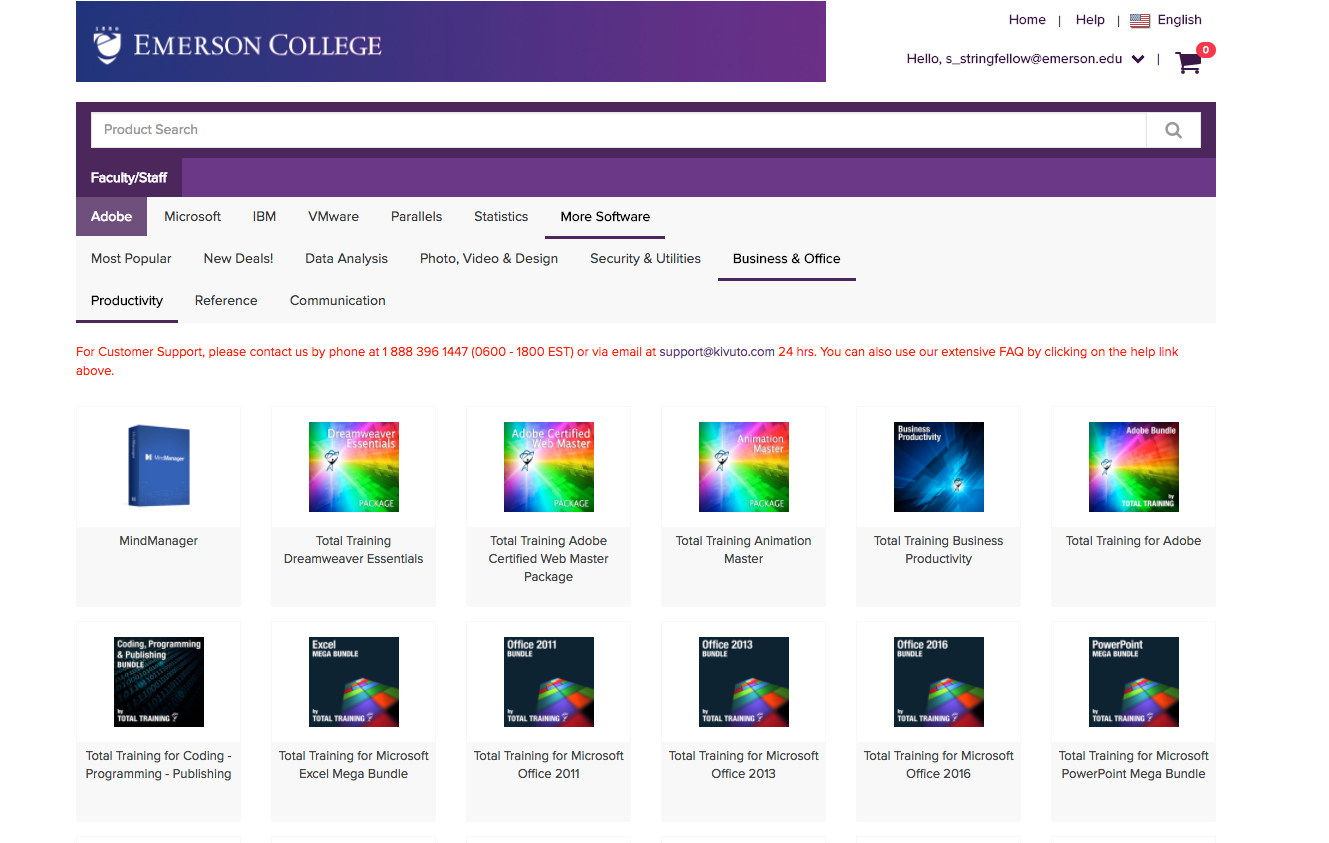 Once purchased, you will have the install media and the license key for the software. These licenses will check every year to see if your registered email address is still associated with the college. If not (i.e. if you leave the college) you will not be able to renew your license. If you are still with the college, you can renew your license and continue using the software for another year.